The keto diet or ketogenic diet is surging in popularity recently, but there are many misconceptions about it and many people are doing it incorrectly. Dr. Axe is on this episode of the Happier & Healthier Podcast to break down what you need to know about the keto diet.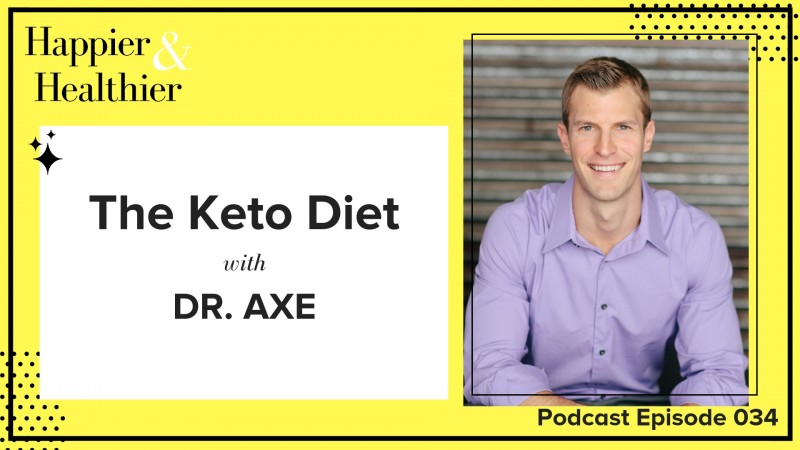 Listen on Your Favorite Podcast App
Listen to the podcast on iTunes, Stitcher, Soundcloud, Spotify, or wherever you listen to podcasts, and don't forget to subscribe so you never miss an episode!
No iTunes? No problem! Listen to the episode here by clicking the pink play button below.
If you enjoy it, leave a review on that platform, email info@mariamarlowe.com a screenshot and we will send you a free 3-day sugar detox meal plan (Here is a post on how to leave an iTunes Review – it only takes a minute or two!).
Meet Dr. Axe
Dr. Josh Axe, DNM, DC, CNS, is a doctor of natural medicine, chiropractic physician and clinical nutritionist with a passion to help people get healthy by empowering them to use nutrition to fuel their health. He operates one of the world's largest health websites at DrAxe.com, which has over 17 million visitors a month looking for healthy recipes, herbal remedies, nutrition and fitness advice, and information on essential oils and natural supplements. Dr. Axe is also the co-founder of Ancient Nutrition, which provides protein powders, holistic supplements, vitamins, essential oils and more to the modern world. Dr. Axe is an expert in functional medicine, digestive health and herbal remedies and founded one of the largest functional medicine clinics in the world, in Nashville, TN, and served as a physician for many professional athletes. He is also the bestselling author of Eat Dirt, and the upcoming Keto Diet Book (Feb. 2019, HBG) and serves as a regular expert on the Dr. Oz show, among others. He is regularly utilized as a source in outlets such as Popsugar, HuffPo, Well + Good, Women's Health & more.
Episode Highlights
What is the keto diet? What is the difference between the regular keto diet and the "Dr. Axe" keto diet?
What are the benefits of the keto diet?
Why is fat so vital in any diet? Your brain, cells, and hormones need fat to be healthy.
Why collagen is so important (and where to get it)
How to find the best keto plan for you
Can you do the keto diet long-term? What is "keto cycling"?
What are the most common mistakes of following the keto diet?
How can you reduce stress? What are some great de-stress routines?
Connect
More from Dr. Axe
Website: www.draxe.com
Facebook: @DrJoshAxe
Instagram: @drjoshaxe
Get Dr. Axe's new book, Keto Diet
Check out Dr. Chelsea Axe on Instagram @DrChelseaAxe
Subscribe
Like what you listened to? Subscribe to the podcast on iTunes so you never miss an episode.
Free Meal Plan
If you enjoy the podcast, leave a review on iTunes, email info (at) mariamarlowe.com a screenshot and we will send you a free 3-day sugar detox meal plan (Here is a post on how to leave an iTunes Review – it only takes a minute or two!).
Join the Conversation
Come share your thoughts on this episode and connect with me on Instagram @mariamarlowe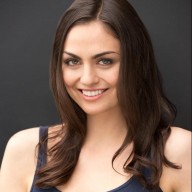 Maria Marlowe
Maria Marlowe is a holistic nutritionist and wellness coach who uses real food to help her clients improve their health, weight, and skin. She offers meal plans, ongoing group workshops both in NYC and online, and writes healthy and delicious recipes for her popular blog. She is also the author of The Real Food Grocery Guide, the most practical guide to selecting the healthiest foods, without going broke. Praised by Dr. Oz and InStyle magazine, it was a #1 new release on Amazon.