When is the last time you made a new female friend? And, how often do you turn to your female friends for real connection and support? Lori Harder is on the Happier & Healthier Podcast sharing how you can break through superficial friendships, create deeper connections, and reach your highest potential through establishing a circle of female friends aka A Tribe Called Bliss.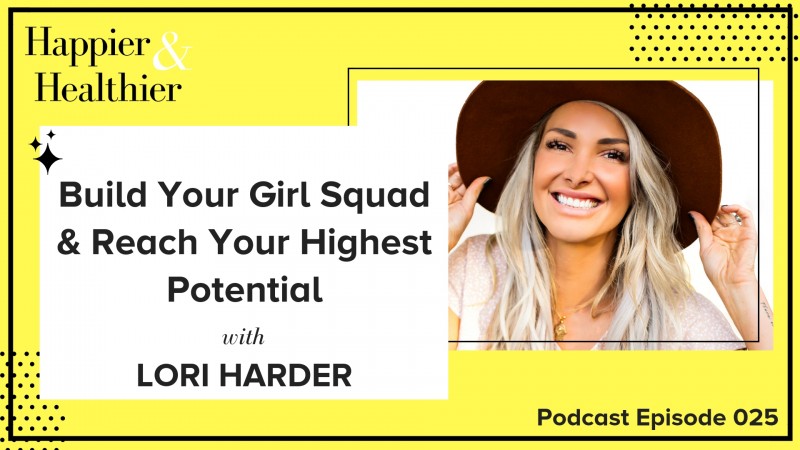 Listen on Your Favorite Podcast App
Listen to the podcast on iTunes, Stitcher, Soundcloud, Spotify, or wherever you listen to podcasts, and don't forget to subscribe so you never miss an episode!
If you enjoy it, leave a review on that platform, email info@mariamarlowe.com a screenshot and we will send you a free 3-day sugar detox meal plan (Here is a post on how to leave an iTunes Review – it only takes a minute or two!).
No iTunes? No problem! Listen to the episode here by clicking the pink play button below.
Meet Lori Harder
Lori Harder is a leader in facilitating transformation through mindfulness, fitness and
self-love. She helps people lock in their transformation by teaching how to create lasting
relationships that support their goals long term. As a successful entrepreneur, #1 Best Selling author, Tedx Speaker, 10-time cover model, and three-time fitness world champion, she offers a carefully curated set of practical tools to promote sustainable health, spiritual well-being and emotional thriving. She is the creator of the Top 100 Earn Your Happy podcast with more than seven million downloads, the founder of The Bliss Project event with thousands of women who've attended and the author of A Tribe Called Bliss.
Episode Highlights
Why and how you can build a tribe of female friends that will serve as a source of mutual support and happiness.
Lori's 7 Agreements for creating deeper connections
why you need to be your own guru – and stop listening to everyone else's opinions of what you should do
The importance of releasing expectation in life
Why even the teeniest, tiniest bit of gossip will bring you down
How to not take things personally
Why and how to set boundaries in your life in order to stay sane, healthy, and happy
How to forgive yourself and other people
Where do you find your tribe after college?
CONNECT
Instagram @Loriharder
SUBSCRIBE
Like what you listened to? Subscribe to the podcast on iTunes so you never miss an episode.
FREE MEAL PLAN
If you enjoy the podcast, leave a review on iTunes, email info (at) mariamarlowe.com a screenshot and we will send you a free 3-day sugar detox meal plan (Here is a post on how to leave an iTunes Review – it only takes a minute or two!).
JOIN THE CONVERSATION
Come share your thoughts on this episode and connect with me on Instagram @mariamarlowe
Or head to the dedicated Happier & Healthier Facebook Group and let us know what action you're taking as a result of this podcast to live a little happier and healthier.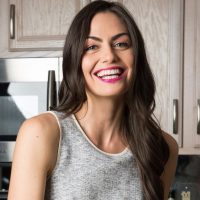 Maria Marlowe
Maria Marlowe is a holistic nutrition and wellness coach who uses real food to help her clients improve their health, weight, and skin. She offers a 28-day healthy eating meal plan that teaches you how to batch cook, as well as one to clear up acne. Her most popular program is EatSLIM, a 10-week online group glass that guides participants to develop healthy eating habits that stick – and lose weight, boost their metabolism, improve their digestion, and quit sugar.
She writes healthy and delicious plant-based recipes for her popular blog. She is also the author of the #1 New Release on Amazon, The Real Food Grocery Guide, the most practical guide to selecting the healthiest foods, without going broke, which has been praised by Dr. Oz and InStyle magazines. You can find her on instagram @mariamarlowe.