Relationship expert Mark Groves shares how you can build better relationships with more depth, meaning, and satisfaction through better communication, whether you're single or in a relationship.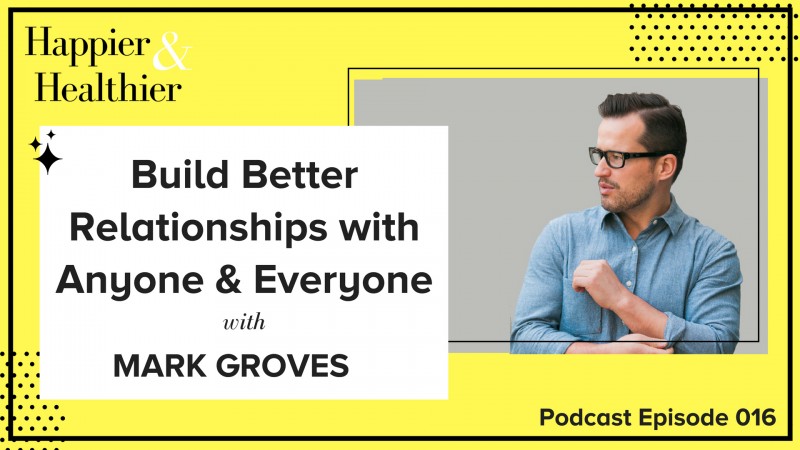 Listen on Your Favorite Podcast App
Listen to the podcast on iTunes, Stitcher, Soundcloud, Spotify, or wherever you listen to podcasts, and don't forget to subscribe so you never miss an episode!
If you enjoy it, leave a review on that platform, email info@mariamarlowe.com a screenshot and we will send you a free 3-day sugar detox meal plan (Here is a post on how to leave an iTunes Review – it only takes a minute or two!).
No iTunes? No problem! Listen to the episode here by clicking the pink play button below.
Episode Highlights
1:00: How do we create deeper more meaningful and fulfilling relationships?
4:00: How we distract ourselves from knowing ourselves, and what to do about it, including meditation and having boundaries around our phones.
6:15: How do we navigate breakups in a positive way? We must ask ourself, what is the learning here?
11:30: Mark's one simple mindset shift that will help stop your anxiety around posting on social media
15:30: Most of us place our self worth in a relationship…and we shouldn't.
15:45: Time is not a marker of a successful relationship. Depth is.
21:30: The most powerful question you can ask yourself to start creating deeper more intimate relationships.
22:00: Why we pursue people who will hurt us in a similar way and how to stop it.
24:00: The one step you should take if you are looking for a significant other
31:30: Questions to ask yourself to be a better partner in a relationship
34:00: Why boundaries are the most important thing you can learn
Quotes:
"The relationships that trigger us are our invitation to grow."- Mark Groves
"We celebrate being in a relationship and a long one – but when was the last time you heard a couple celebrate how deep their relationship was? Often people are together 75 years and don't like each other."
"Can you be face to face with another and still love them even if they don't choose you? That's unconditional love."
SUBSCRIBE
Like what you listened to? Subscribe to the podcast on iTunes so you never miss an episode.
CONNECT
More from Mark Groves
Website: markgroves.tv
Instagram: @createthelove
Facebook: @createthelove
Youtube: Mark Groves TV
FREE MEAL PLAN
If you enjoy the podcast, leave a review on iTunes, email info (at) mariamarlowe.com a screenshot and we will send you a free 3-day sugar detox meal plan (Here is a post on how to leave an iTunes Review – it only takes a minute or two!).
JOIN THE CONVERSATION
Come share your thoughts on this episode and connect with me on Instagram @mariamarlowe
Or, head to the dedicated Happier & Healthier Facebook Group and let us know what action you're taking as a result of this podcast to live a little happier and healthier.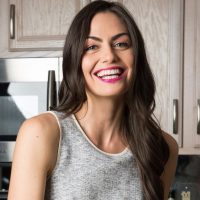 Maria Marlowe
Maria Marlowe is a holistic nutrition and wellness coach who uses real food to help her clients improve their health, weight, and skin. She offers a 28-day healthy eating meal plan that teaches you how to batch cook, as well as one to clear up acne. Her most popular program is EatSLIM, a 10-week online group glass that guides participants to develop healthy eating habits that stick – and lose weight, boost their metabolism, improve their digestion, and quit sugar.
She writes healthy and delicious plant-based recipes for her popular blog. She is also the author of the #1 New Release on Amazon, The Real Food Grocery Guide, the most practical guide to selecting the healthiest foods, without going broke, which has been praised by Dr. Oz and InStyle magazines. You can find her on instagram @mariamarlowe.