It's no surprise that food affects our health – but there are countless non-food factors that influence our health as well, including our self-talk, spirituality, and habits. On this week's episode of Happier & Healthier, I talk with my good friend and author of The Earth Diet, Liana Werner Gray about spiritual healing and The Earth Diet.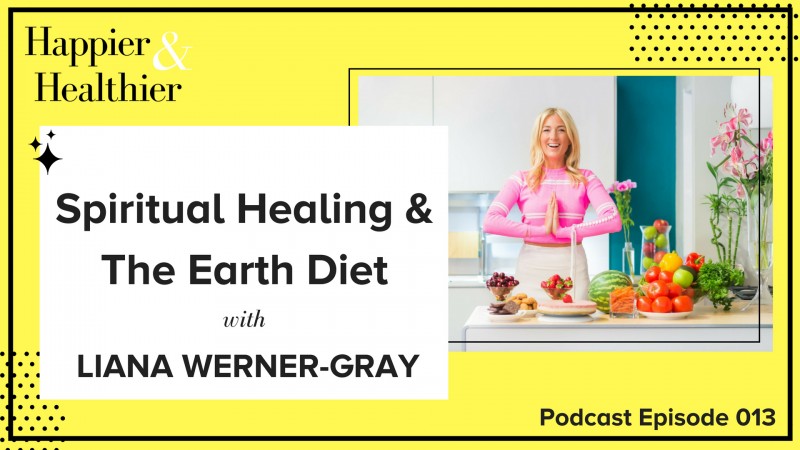 Listen on Your Favorite Podcast App
Listen to the podcast on iTunes, Stitcher, Soundcloud, Spotify, or wherever you listen to podcasts, and don't forget to subscribe so you never miss an episode!
If you enjoy it, leave a review on that platform, email info@mariamarlowe.com a screenshot and we will send you a free 3-day sugar detox meal plan (Here is a post on how to leave an iTunes Review – it only takes a minute or two!).
No iTunes? No problem! Listen to the episode here by clicking the pink play button below.
Meet Liana Werner Gray
Liana Werner Gray is the author of Earth Diet and 10 min. After five years of eating processed foods and refined sugars for every single meal, she ended up in the hospital with some life-threatening illnesses. This wake-up call launched the idea of a blog she called "The Earth Diet" with a concept to eat only natural foods for 365 days. Liana found a way to still enjoy her favorite foods including brownies, cookie dough, burgers and fries, but in a healthier way. Her recipes have been featured on NBC, Fox News, News 12, WABC, and more. She has worked as an influencer and ambassador to some of the top brands in the industry including Nutiva, Vitamix and Vitacost.
Spiritual Healing Episode Highlights
1:55 | the doctor's visit that changed Liana's life (and her diet)
3:52 | the inspiration behind The Earth Diet
5:51 | the power of accountability and why its crucial if you want to start a healthy lifestyle or new endeavor
7:00 | what is "The Earth Diet"?
8:00 | what are non-food factors that affect our health?
8:30 | the healing power of affirmations
15:47 | good affirmations for starting a healthy lifestyle or losing weight
16:40 | how to cut negative self-talk
20:57 | the role that spirituality plays in healing
24:13 | religion vs. spirituality
29:21 | the supplement that Liana can't live without
27:45 | the best place to buy organic and healthy groceries and household products for the lowest price
RESOURCES
Liana's famous Chocolate Ball recipe: Vitacost
Liana's favorite online store (and mine!): Vitacost.com (use code "EARTHDIET" for 10% off!)
SUBSCRIBE
Like what you listened to? Subscribe to the podcast on iTunes so you never miss an episode.
CONNECT
More from Liana Werner Gray
Liana's website: Liana Werner Gray
Get her books on Amazon: The Earth Diet and 10 Minute Recipes
JOIN THE CONVERSATION
Come share your thoughts on this episode and connect with me on Instagram @mariamarlowe
Or, head to the dedicated Happier & Healthier Facebook Group and let us know what action you're taking as a result of this podcast to live a little happier and healthier.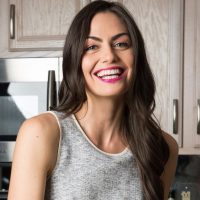 Maria Marlowe
Maria Marlowe is a holistic nutrition and wellness coach who uses real food to help her clients improve their health, weight, and skin. She offers a 28-day healthy eating meal plan that teaches you how to batch cook, as well as one to clear up acne. Her most popular program is EatSLIM, a 10-week online group glass that guides participants to develop healthy eating habits that stick – and lose weight, boost their metabolism, improve their digestion, and quit sugar.
She writes healthy and delicious plant-based recipes for her popular blog. She is also the author of the #1 New Release on Amazon, The Real Food Grocery Guide, the most practical guide to selecting the healthiest foods, without going broke, which has been praised by Dr. Oz and InStyle magazines. You can find her on instagram @mariamarlowe.