One of the my favorite ways to sneak in more veggies is to turn broccoli and cauliflower into rice.
This is this a great alternative to white or brown rice because it's more nutritious and filling (and it looks more colorful!). I make it as a side dish for this lemon pepper salmon, and I'll use broccoli rice as a side or in my omelets to save the broccoli stalk instead of throwing it away.
Chopping vegetables differently can transform them and make them feel like a different food. Texture is key to enjoying foods, and I find that broccoli or cauliflower rice can be a fun and different way to eat these familiar foods.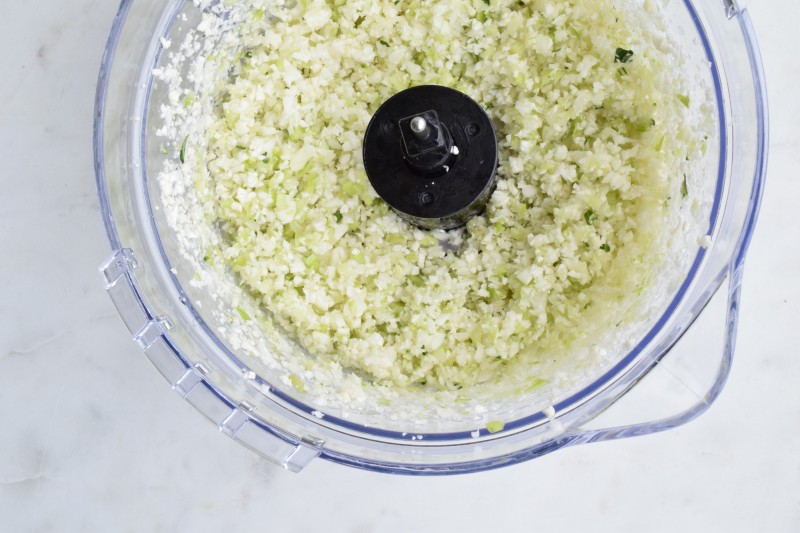 How to Rice Broccoli and Cauliflower
Simply chop the broccoli or cauliflower into 1-inch pieces and pop them in the blender or food processor, then pulse to create a rice-like texture.
To soften or warm up the "rice", you can add it to a dry pan OR a pan with a little olive oil and garlic for extra flavor, then sauté for 5-7 minutes.
This goes well with salmon or fish in general. I also love sautéing this with onions and chiles, then adding eggs and fresh herbs to create a flavorful breakfast scramble.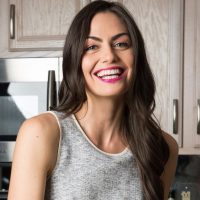 Maria Marlowe
Maria Marlowe is a holistic nutrition and wellness coach who uses real food to help her clients improve their health, weight, and skin. She offers a 28-day healthy eating meal plan that teaches you how to batch cook, as well as one to clear up acne. Her most popular program is EatSLIM, a 10-week online group glass that guides participants to develop healthy eating habits that stick – and lose weight, boost their metabolism, improve their digestion, and quit sugar.
She writes healthy and delicious plant-based recipes for her popular blog. She is also the author of the #1 New Release on Amazon, The Real Food Grocery Guide, the most practical guide to selecting the healthiest foods, without going broke, which has been praised by Dr. Oz and InStyle magazines. You can find her on instagram @mariamarlowe.