Wondering how to cook spaghetti squash? The key to getting long, spaghetti-like strands is in how you cut it (and the conventional advice is all wrong!) Check out this hack for the best, pasta-like spaghetti squash.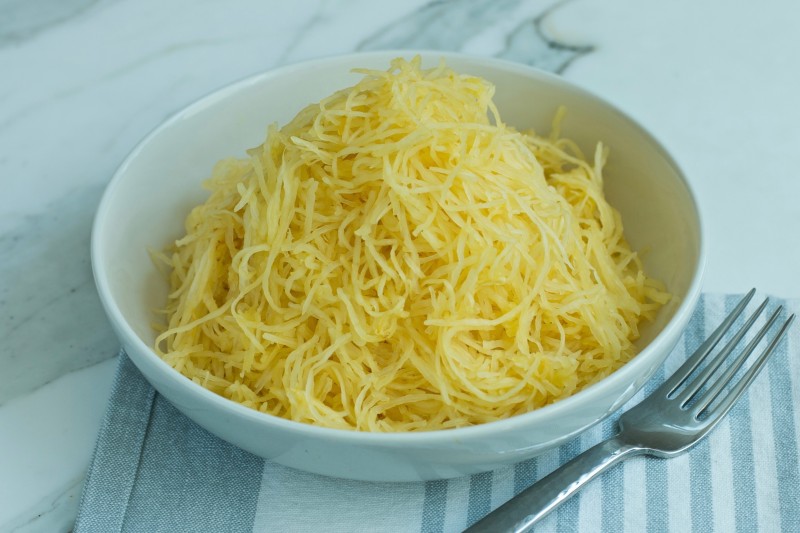 How to Cut Spaghetti Squash Correctly
Most conventional recipes advise you to cut the squash down the center, length-wise, and that's in fact what I used to do. But, my spaghetti squash strands would always come out short, and not very spaghetti-like. They key to long strands it to cut the squash into 1-inch thick rounds like this: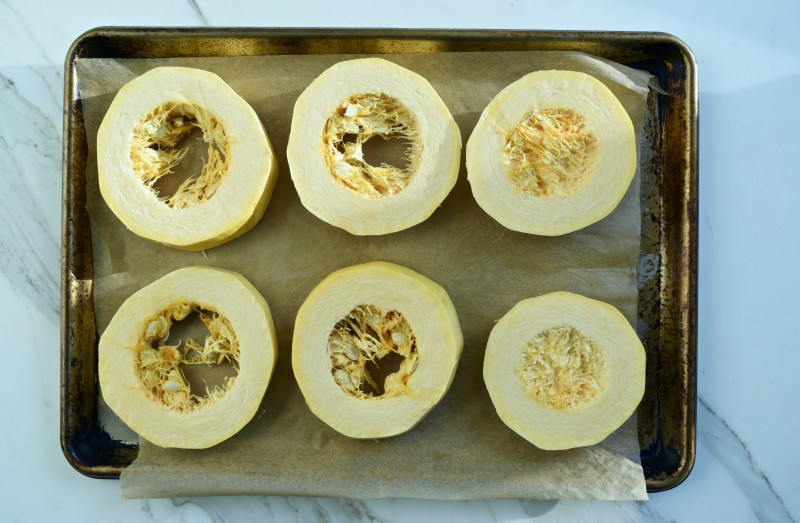 You can scoop out and discard (or reserve for another use) the seeds either before you cook it or after. They are easy to remove either way.
How to Cook Spaghetti Squash Video Tutorial
How to Cook Spaghetti Squash Step by Step
Step 1: Preheat the oven to 400 degrees Fahrenheit.
Step 2: Cut off stem end and discard.
Step 3: Continue cutting the squash cross-wise, creating 1-inch thick rings. Scoop out and discard the seeds (or reserve for another use.
Step 4: Lay out the rings on a parchment lined baking sheet and cook for 40 minutes, or until flesh is easily pierced with a fork.
Step 5: Use a fork to scrape the rounds into spaghetti-like strands, and discard the skin. Watch the tutorial video above for a complete step-by step breakdown.
You can then use the spaghetti squash in any recipe you want. You can try this Spaghetti Squash Pad Thai for starters.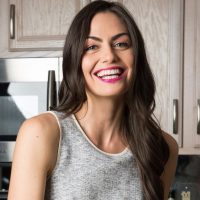 Maria Marlowe
Maria Marlowe is a holistic nutrition and wellness coach who uses real food to help her clients improve their health, weight, and skin. She offers a 28-day healthy eating meal plan that teaches you how to batch cook, as well as one to clear up acne. Her most popular program is EatSLIM, a 10-week online group glass that guides participants to develop healthy eating habits that stick – and lose weight, boost their metabolism, improve their digestion, and quit sugar.
She writes healthy and delicious plant-based recipes for her popular blog. She is also the author of the #1 New Release on Amazon, The Real Food Grocery Guide, the most practical guide to selecting the healthiest foods, without going broke, which has been praised by Dr. Oz and InStyle magazines. You can find her on instagram @mariamarlowe.