Want to think sharper and recall details better? Try this memory boosting Sage Tea.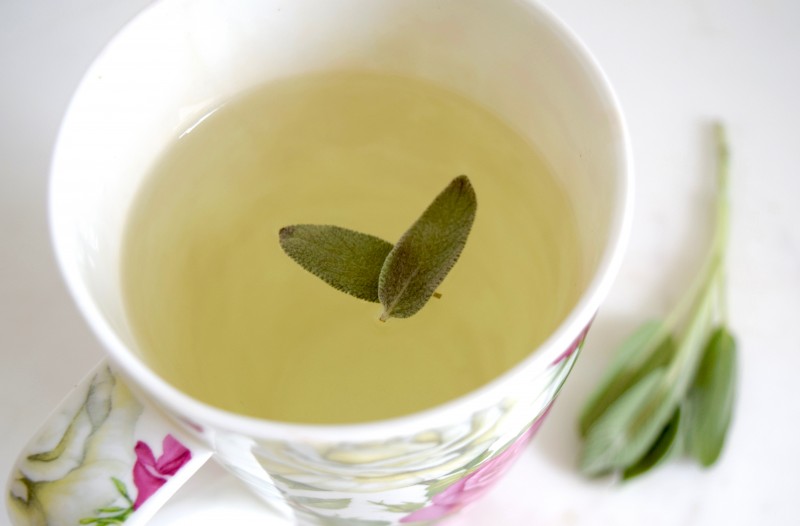 Sage has been used as a culinary and medicinal herb for centuries. Most notably, it's been used to treat all matters of the "head and brain," digestion, and diabetes. Now, science is starting to prove the health benefits of and reasons for traditional use. In this post, will focus on using sage for memory.
Benefits of Sage for Memory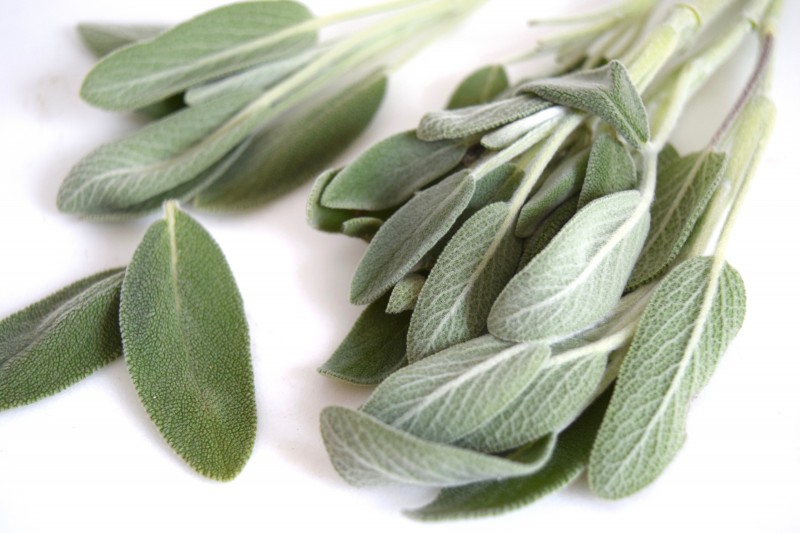 Sage Boosts Memory, Cognition, and Mood: Multiple studies have found sage to improve memory and cognition (including secondary memory, attention, word recall and speed of memory) and mood-enhancing benefits (such as alertness, calmness and contentedness). (1) While the studies thus far have been small and preliminary, they do offer some validation of sage being used traditionally to treat memory problems and depression, quicken the senses, enhance head and brain function, and delay age related cognitive decline. (2) NOTE: Sage is in the mint family, so if you suffer from allergic reactions to mint, consult a doctor before adding it to your dietary regimen.


How to Make Sage Tea a.k.a Thinker's Tea

It is super easy to make sage tea. All you need is fresh sage leaves and hot water.

Simply place 1 branch of sage (which will have about 5-7 leaves on it) in a mug or teapot and pour hot water over it. By leaving it on the branch, you can use a spoon to easily take it out when you're done steeping, instead of having to fish out individual or chopped leaves.

Personally, I leave the branch in there all day long, and just keep refilling my cup with hot water to make multiple cups with the same leaves throughout the day. I usually get at least 3 from it, although by the third, I may add a tea bag or something to add a little more flavor. Right now, I'm pairing it with Chai Rooibos tea.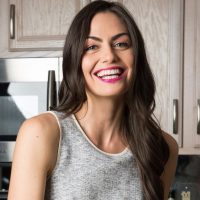 Maria Marlowe
Maria Marlowe is a holistic nutrition and wellness coach who uses real food to help her clients improve their health, weight, and skin. She offers a 28-day healthy eating meal plan that teaches you how to batch cook, as well as one to clear up acne. Her most popular program is EatSLIM, a 10-week online group glass that guides participants to develop healthy eating habits that stick – and lose weight, boost their metabolism, improve their digestion, and quit sugar.
She writes healthy and delicious plant-based recipes for her popular blog. She is also the author of the #1 New Release on Amazon, The Real Food Grocery Guide, the most practical guide to selecting the healthiest foods, without going broke, which has been praised by Dr. Oz and InStyle magazines. You can find her on instagram @mariamarlowe.