Pasta has never been known as a health food, but that doesn't mean you can't find a healthier version of it. These are some of my top picks for alternative gluten-free pastas that are taste-tested and real-food approved.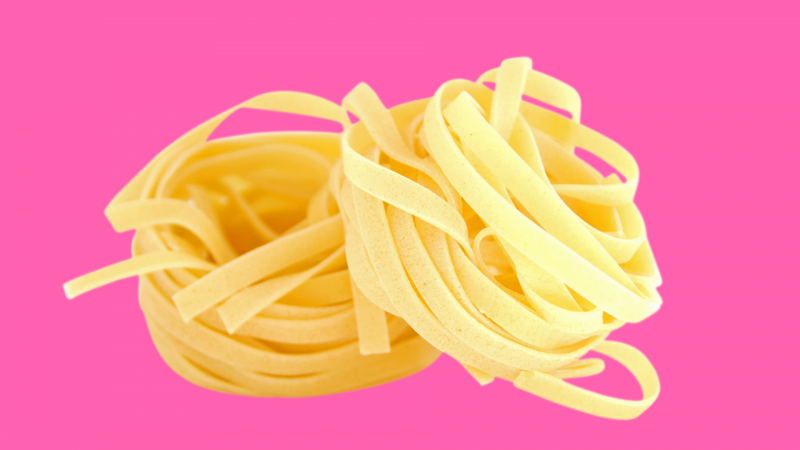 Keep in mind that all of these pastas are generally meant to be cooked on the more al dente side, which is the healthier way of cooking pasta. (The longer you cook it, the softer it gets, and the higher glycemic it gets. High glycemic foods raise blood sugar and are associated with weight gain).
Ancient Harvest Pow Pasta Review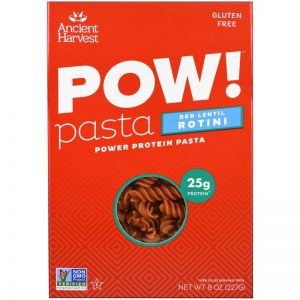 Red Lentil Rotini is quite possibly my favorite pasta. I often put it hot over a big baby green salad which slightly wilts the leaves, and dress it with olive oil and pink salt.
Ingredients: red lentil flour, organic quinoa flour
Nutrition: 14g of protein, 7g of fiber per 2 oz (dry) serving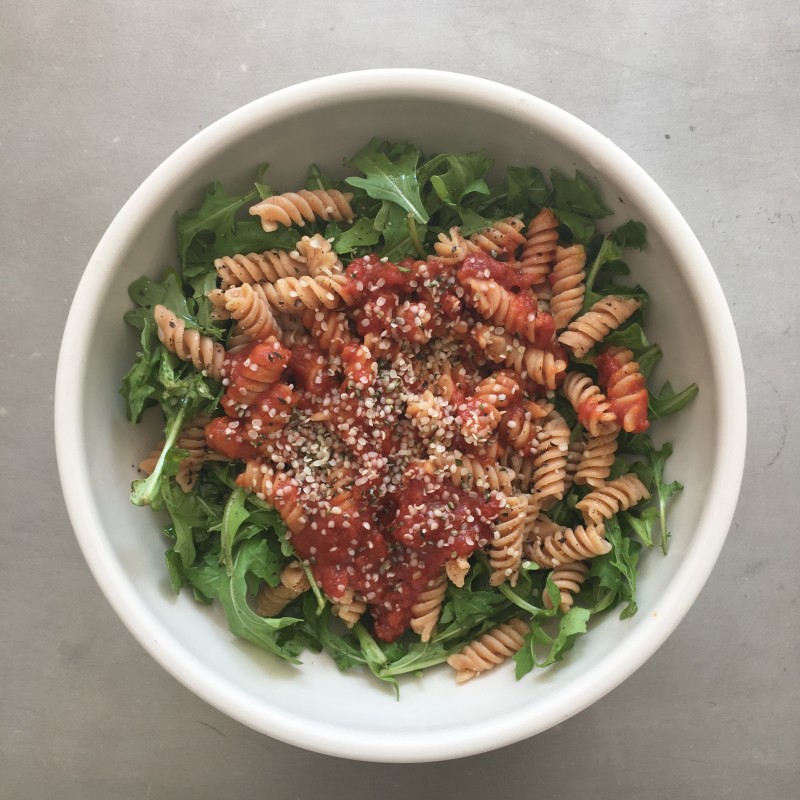 Other Varieties: They also have Green Lentil Penne and Spaghetti, Red Lentil Linguine, and Black Bean Elbows. (I have not tried these yet, but they look good!)
Pros: Nice texture and flavor, decent protein and fiber. I like that quinoa flour is used, which makes it a complete plant-based protein.
Cons: I have only tried the red lentil variety, and haven't found any!
Where to Find: In local health food store or online on amazon or vitacost.com or thrivemarket.com (use the link to get 20% off your first 3 orders!).
Explore Cuisine Pasta Review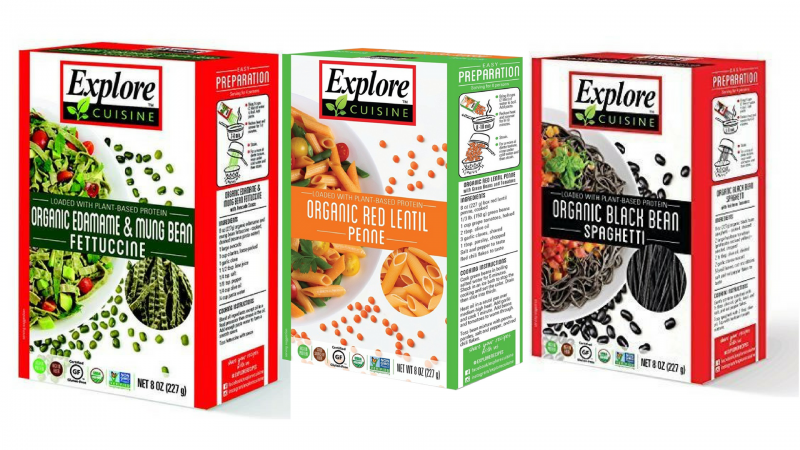 Explore Cuisine pastas have some of the cleanest ingredient lists…no added emulsifiers or thickeners, or funky ingredients. They have a wide variety of shapes and types of alternative pastas, including those made from beans, lentils, and rice.
Personally, I prefer the ones made from lentils or beans, as they tend to be higher in protein and fiber than rice-based varieties, and I also simply prefer the texture better.
My favorites in terms of taste are:
Organic Edamame & Mung Bean Fettuccine: this one goes so well with creamy sauces. I dream of this dish Mung Bean Fettuccine in Lemon Cream Sauce, and even my brother, who is not into "health food" loves this one.
Ingredients: Organic Edamame, Organic Mungbeans
Nutrition: 22g of protein, 11 g of fiber per 2 oz (dry) serving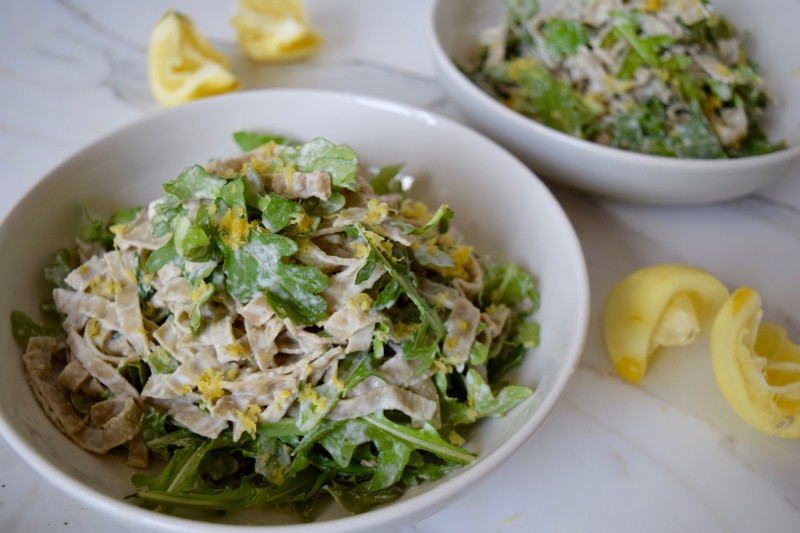 ---
Black Bean Spaghetti: I love the black color of these noodles, as it add a little visual change compared to most pastas. Now, in my opinion, these are not a 1 to 1 alternative to regular pasta. They taste good, but not quite like regular pasta (which I think is OK!) I think these go well with creamier type sauces, rather than tomato sauce. I usually whip up some sort of coconut milk based sauce when I make the black bean spaghetti, like the green lime coconut cream sauce.
Ingredients: Organic black beans
Nutrition: 25g of protein, 12 g of fiber per 2 oz (dry) serving
---
Chickpea Fusilli
I love chickpeas for so many reasons. They are high fiber, high protein, and delicious. Because chickpeas are more neutral tasting, they go well with a variety of different sauces, including this dairy-free pesto, which is out of this world.
Ingredients: Organic chickpea flour, organic brown rice flour, organic tapioca starch, organic pea protein
Nutrition: 25g of protein, 12 g of fiber per 2 oz (dry) serving
---
Other Varieties: They also have Red Lentil and Green Lentil Penne which look great, although I haven't tried yet.
Pros: Super high protein and fiber, and the cleanest ingredient lists possible!
Cons: While they are delicious, some of the varieties look like pasta, but don't exactly taste like "regular" pasta, so if you're making them for family or friends who are not so health conscious, you may want to stick to the more familiar looking and tasting varieties, like the chickpea fusilli or the mung bean pasta.
Where to Find: In local health food store or online on amazon or vitacost.com or thrivemarket.com.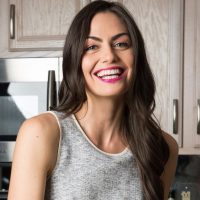 Maria Marlowe
Maria Marlowe is a holistic nutrition and wellness coach who uses real food to help her clients improve their health, weight, and skin. She offers a 28-day healthy eating meal plan that teaches you how to batch cook, as well as one to clear up acne. Her most popular program is EatSLIM, a 10-week online group glass that guides participants to develop healthy eating habits that stick – and lose weight, boost their metabolism, improve their digestion, and quit sugar.
She writes healthy and delicious plant-based recipes for her popular blog. She is also the author of the #1 New Release on Amazon, The Real Food Grocery Guide, the most practical guide to selecting the healthiest foods, without going broke, which has been praised by Dr. Oz and InStyle magazines. You can find her on instagram @mariamarlowe.