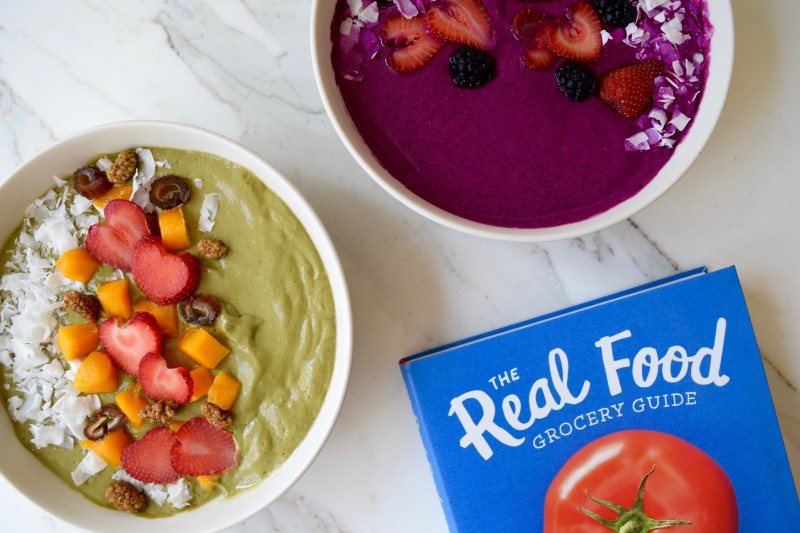 Join me to talk Real Food and celebrate the launch of The Real Food Grocery Guide May 31st in NYC.
I couldn't be more excited to share this book with you guys…after all, it's the result of your questions!
The Real Food Grocery Guide is the most practical, user-friendly guide to navigating grocery shopping and healthy eating. I broke down the health benefits and concerns, as well as how to select and store just about everything. Not to mention, how to save the most money while you're at it!
My hope is that this book makes healthy eating easier, more exciting, and more affordable for you!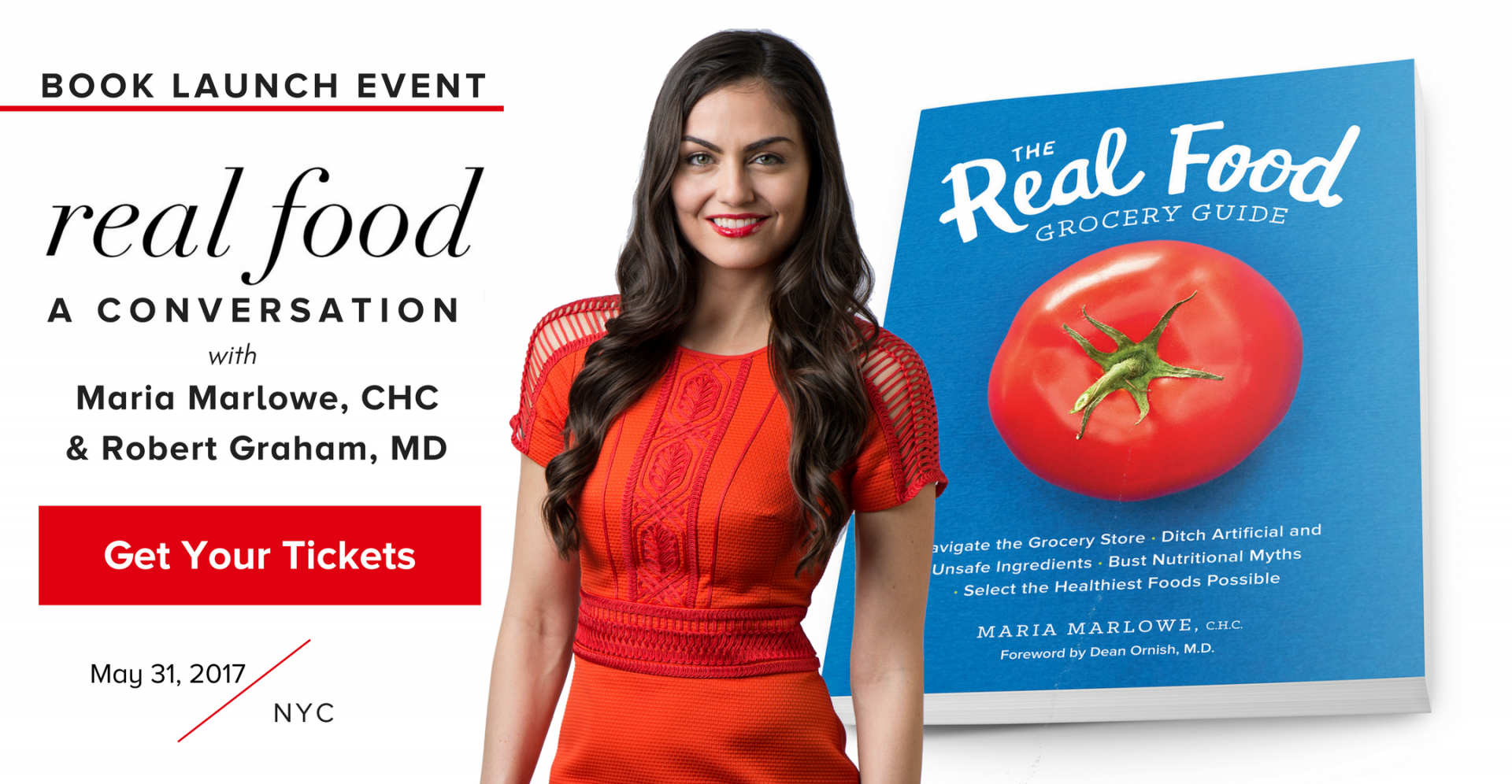 To celebrate the book launch, please join me in conversation with visionary, Harvard-trained Dual Board Certified Physician in both internal and integrative medicine, Dr. Robert Graham, founder of FreshMed NYC. He grows, cooks and prescribes food as medicine. <- My kind of doctor!
The event will be held at:
Deepak Homebase at ABC Carpet & Home
May 31st, 2017
7-8:30pm
$30
Ticket price includes a copy of the book, which I'll be signing after the event!
I hope to see you there!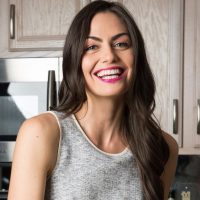 Maria Marlowe
Maria Marlowe is a holistic nutrition and wellness coach who uses real food to help her clients improve their health, weight, and skin. She offers a 28-day healthy eating meal plan that teaches you how to batch cook, as well as one to clear up acne. Her most popular program is EatSLIM, a 10-week online group glass that guides participants to develop healthy eating habits that stick – and lose weight, boost their metabolism, improve their digestion, and quit sugar.
She writes healthy and delicious plant-based recipes for her popular blog. She is also the author of the #1 New Release on Amazon, The Real Food Grocery Guide, the most practical guide to selecting the healthiest foods, without going broke, which has been praised by Dr. Oz and InStyle magazines. You can find her on instagram @mariamarlowe.