After a long day at work or chasing kids, spending an hour over the stove sounds about as enjoyable as stepping barefoot on a Lego. But, instead of reaching for the takeout menu, consider adding a pressure cooker to your kitchen – it's my own personal secret weapon for making delicious food with minimal effort.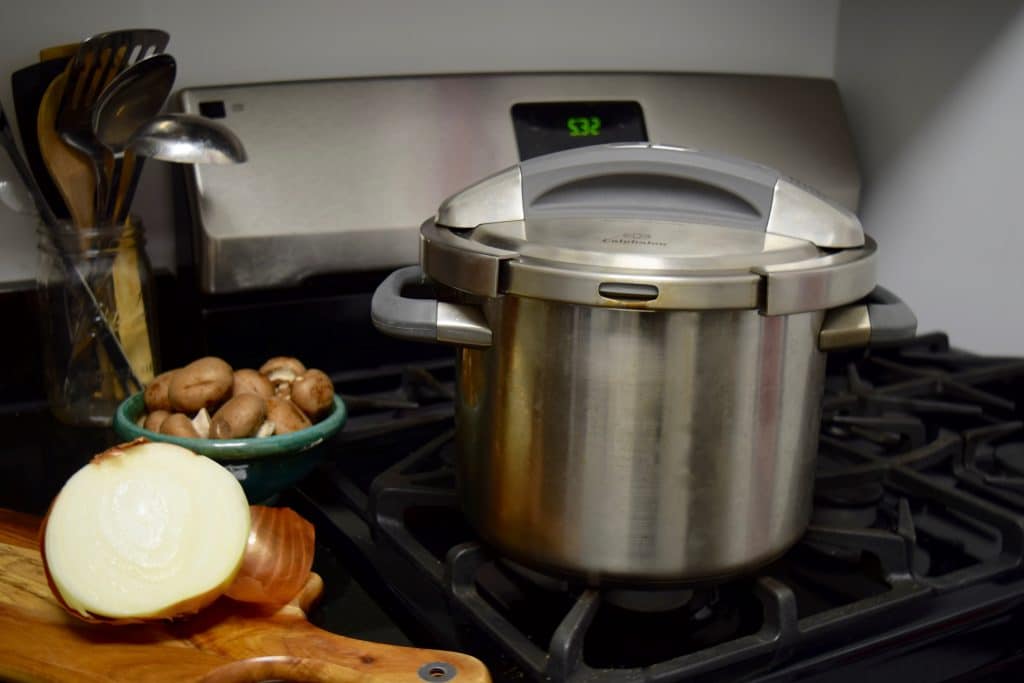 It not only cooks things incredibly fast, it also intensifies the flavor, so it only seems like you spent all day cooking.
Here are 5 reasons to consider using a pressure cooker:
Save time: Pressure cooking cuts down cooking time of a wide variety of dishes – from grains, veggies, and beans to meat and one pot meals, often by 50% or more, making them your weekday secret weapon.
Foods retain their nutrients: By drastically reducing the cook time, an ingredient's nutrients are better maintained, compared to other longer cooking methods. They are less likely to lose their color and flavor, too, as can often happen with cooking foods, especially vegetables, for long periods of time.
Easier to digest beans: Home-cooked beans are infinitely better tasting than those in a can, but traditionally take hours. Not only does the pressure cooker cut cook time down to about 10-15 minutes, it also makes them easier to digest.
More flavorful meals: Pressure cooking tends to intensify the flavor of whatever you're cooking, so even though you didn't spend a lot of time or effort cooking, it will seem like you did.
Less Cleanup: Grains, vegetables, and meat can all be cooked together in a pressure cooker for a flavorful, one-pot meal…which means you only have one pot to clean! And the lid prevents any splashes or splatters, keeping your stovetop cleaner, too.
And while pressure cookers of yore are notoriously loud, and even dangerous, the modern iterations have built in safety features which prevent tops from blowing off, and are much more quiet and user friendly.
Some of the top things to make in the pressure cooker include:
Beans: Beans are a rich source of antioxidants, fiber, and protein. You can save money and time by buying them dried, instead of canned, soaking them, and then pressure cooking them for around 10-15 minutes, versus the traditional hours of cooking. They also save well in both the fridge and freezer, so make an extra-large batch at the beginning of the week, to use in various recipes throughout the week. If you follow a vegan or vegetarian diet, and eat a lot of beans, I highly recommend pressure cooking them yourself for the week!
Risottos: Risottos are creamy, filling, and delicious, but traditionally, very time-consuming to make. With a pressure cooker, no need to constantly stir to get the rich, decadent texture – simply add the ingredients to your pressure cooker and set the timer. Beyond rice, experiment with quinoa, lentil, and other grain risottos.
Soups and Stews: these lend themselves well to being cooked in the pressure cooker, especially those that are bean based. Try a chicken and black bean soup.
Meat: You can speed up the time it takes to cook animal protein in the pressure cooker as well. From whole chicken to meatballs, you can find a recipe to cook just about anything in a pressure cooker.
One-Pot Meals: Cook vegetables, grains, and a healthy protein all in the same pot, for a fast, flavorful meal, that also happens to be easy to clean up! For example, try this Mediterranean Quinoa One Pot-Meal.
The key to pressure cooking correctly is to make sure you use the right amounts of both ingredients and liquids. Always follow recipes and cook times precisely to get the best results. There are thousands of recipes on the web (check out hippressurecooking.com as a start), and even a number of cookbooks that focus solely on pressure cooked meals.
You can try this Mediterranean Mushroom Quinoa as a starter!
Do you have any favorite pressure cooker recipes? Share them below.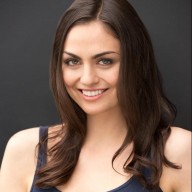 Maria Marlowe
Maria Marlowe is a holistic nutritionist and wellness coach who uses real food to help her clients improve their health, weight, and skin. She offers meal plans, ongoing group workshops both in NYC and online, and writes healthy and delicious recipes for her popular blog. She is also the author of The Real Food Grocery Guide, the most practical guide to selecting the healthiest foods, without going broke. Praised by Dr. Oz and InStyle magazine, it was a #1 new release on Amazon.