Rens Kroes is my kinda girl: she loves food (particularly plants), makes it a point to make happiness a priority, and lives an uber-healthy lifestyle without being obsessive (read: she eats french fries when she feels like it without a twinge of guilt).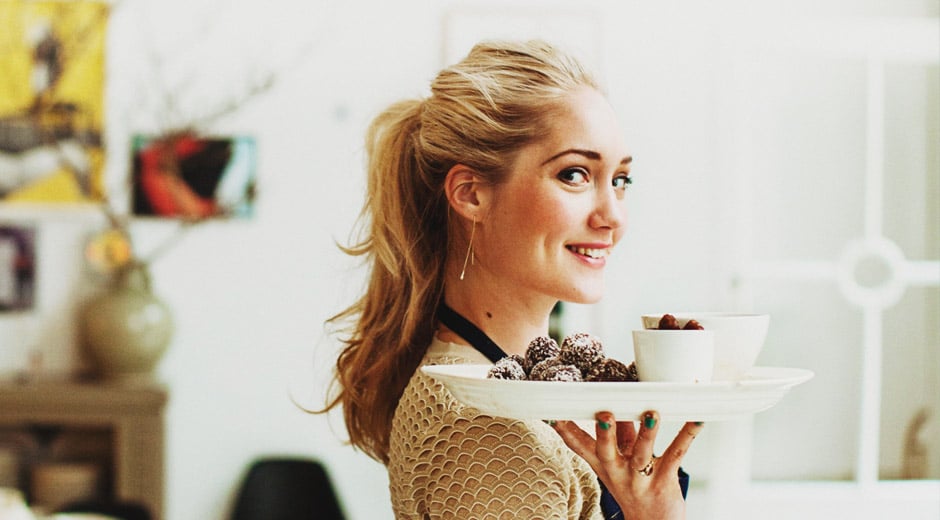 While she hails from Holland and currently lives in Amsterdam, her book, Power Food! was recently released in the US (Yipee! how exciting right? We happen to share the same publisher).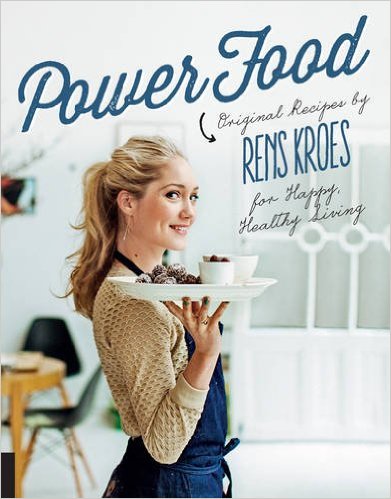 I got to take a peek inside the book, and loved what I found inside:
mouthwatering, on-the-go breakfasts (perfect for us busy NY bees)
simple salads and veggie dishes (for lunches and dinners that you want ready, fast)
and healthy takes on sinful sweets (because life without dessert would be boring…but we don't need refined sugar to sweeten anything!)
Plus, the book includes a guide showing the nutritional information for each food, including what to eat for different beauty benefits, like shiny hair or radiant skin. You know I'm obsessed with ingredients, and explaining what they do for our body and skin, so I instantly knew we were kindred spirits.
Naturally, I wanted to share her book (and her!) with you. Check out our short video interview below to learn about Rens super balanced approach to wellness.
In this interview we talk about:
tips for eating healthy when you have a very busy lifestyle (Yes, batch cooking comes up of course) (2:36 minutes)
why it's ok to "cheat" once in a while (5:40 minutes)
why sleep, laughing, and friends are crucial to your health, too (7:50 minutes)
why you need to relax (8:50 minutes)
how to relax and de-stress with a busy, urban life (10:30 minutes)
the single most important thing you can do to improve your health according to Rens (12:33 minutes)
You can learn more about Rens at www.renskroes.com and find her on instagram @renskroes.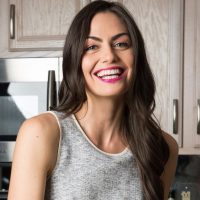 Maria Marlowe
Maria Marlowe is a holistic nutrition and wellness coach who uses real food to help her clients improve their health, weight, and skin. She offers a 28-day healthy eating meal plan that teaches you how to batch cook, as well as one to clear up acne. Her most popular program is EatSLIM, a 10-week online group glass that guides participants to develop healthy eating habits that stick – and lose weight, boost their metabolism, improve their digestion, and quit sugar.
She writes healthy and delicious plant-based recipes for her popular blog. She is also the author of the #1 New Release on Amazon, The Real Food Grocery Guide, the most practical guide to selecting the healthiest foods, without going broke, which has been praised by Dr. Oz and InStyle magazines. You can find her on instagram @mariamarlowe.