Working out yet not losing weight or firming up fast enough?
Learn why and what to do about it at this free event at Pop Physique Chelsea, New York, this weekend.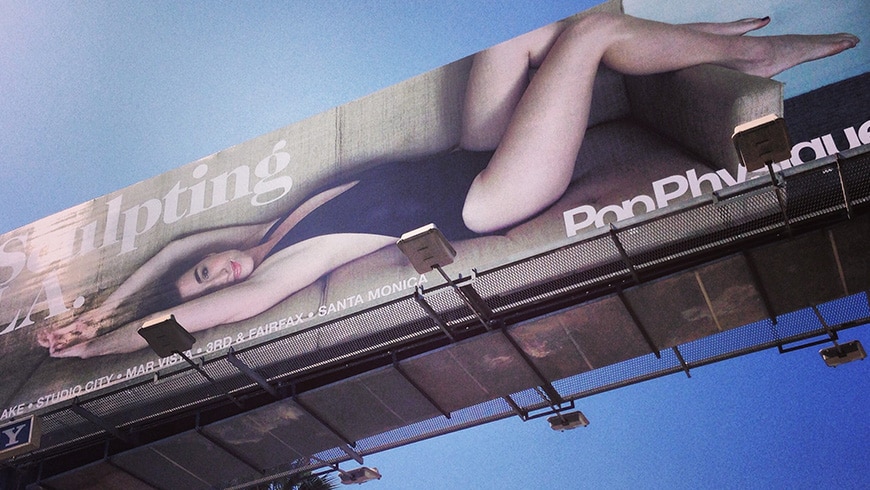 I'll be explaining what to eat to get the fastest results from your workout and to improve weight-loss. Snacks will be served by Brami Beans. And it's all free.
Saturday November 19th
1:30-2:30pm ET
POP PHYSIQUE
31 W. 26th St.
2nd floor
There is limited space available, so please RSVP here to reserve your spot.
Don't live in New York or can't make it? Watch it live on Facebook Live at event time.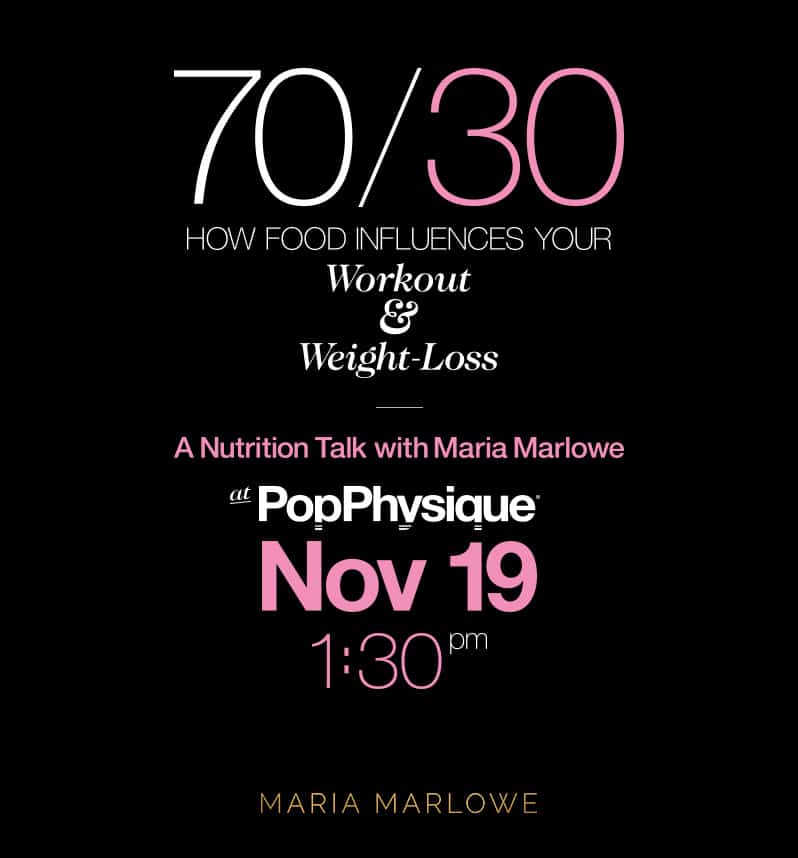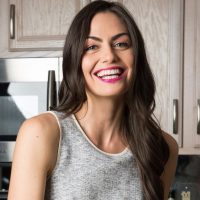 Maria Marlowe
Maria Marlowe is a holistic nutrition and wellness coach who uses real food to help her clients improve their health, weight, and skin. She offers a 28-day healthy eating meal plan that teaches you how to batch cook, as well as one to clear up acne. Her most popular program is EatSLIM, a 10-week online group glass that guides participants to develop healthy eating habits that stick – and lose weight, boost their metabolism, improve their digestion, and quit sugar.
She writes healthy and delicious plant-based recipes for her popular blog. She is also the author of the #1 New Release on Amazon, The Real Food Grocery Guide, the most practical guide to selecting the healthiest foods, without going broke, which has been praised by Dr. Oz and InStyle magazines. You can find her on instagram @mariamarlowe.