Juicero, the revolutionary juicing system that's being called the future of juice, launches today.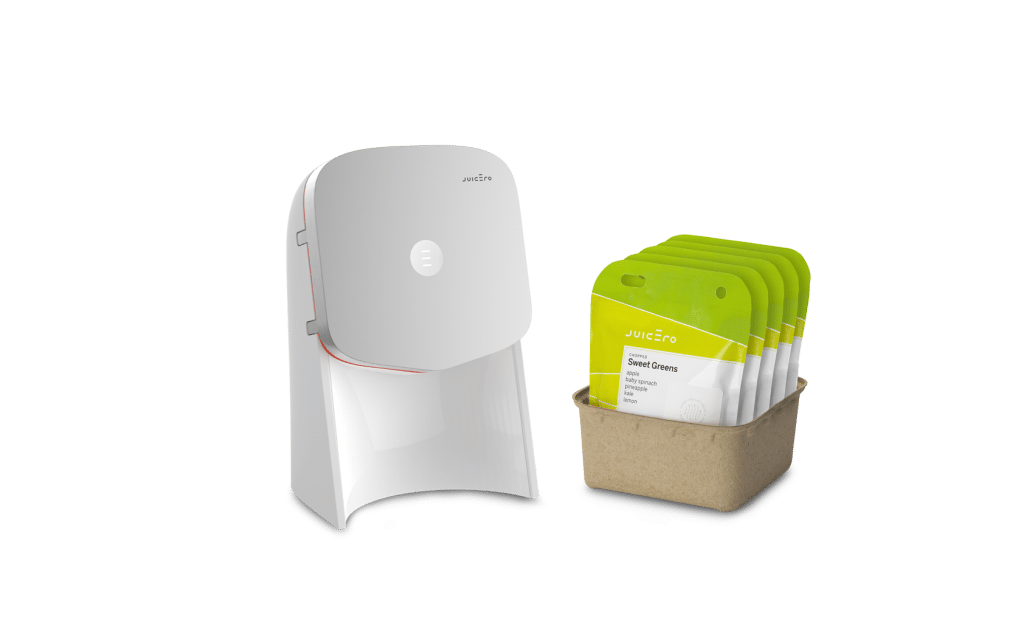 It's been hard keeping this under wraps for the past three years…The Founder, Doug Evans, is a very close friend, and so I've seen the entire journey of Juicero, from napkin drawing, to initial models made from odds and ends, blowing up carrots on to the ceiling, to the finished product, which looks like it belongs in a modern art museum.
What is Juicero?
Juicero is an at home cold press juicing system, which I think can be best thought of as the Keurig of juicers. It makes single servings of fresh, organic juice with no clean up. (Seriously).
After you purchase the machine, you'd buy a subscription of juice "pods," packets of triple washed, chopped, organic produce in chef created recipes, such as Just Greens, Sweet Greens, Spicy Greens, and Beet Carrot. They will be adding new and seasonal recipes soon. (The pomegranate is to live for). They are sent in refrigerated packs, straight to your door.
The pods are compostable, and you could open the pod and use the fruit and veggie fiber that is left over, as there are no added preservatives or ickies added to the pod. Just farm fresh produce.
There is also an app, which alerts you when your pods are expiring, so you never waste a drop!
How does Juicero Taste?
I've been lucky enough to taste the juice on multiple occasions. It's really unlike anything you've ever seen or tasted before.
The color is so vibrant.
The liquid is opaque and thick, not translucent and watery.
The pomegranate juice tastes almost syrup like.
It's hands down the freshest thing you'll ever taste, far superior to what you would make at home with the common centrifugal juicer (where you thrown produce down a chute) and even the fancy expensive organic juice bars (which now typically cold press their juice, but they leave it on store shelves for up to 3 days).
How Much Does Juicero Cost?
The Juicero machine costs $699, and individual juice pods sell for between $5 and $7.
Where is Juicero Avaialble?
Currently, Juicero will roll out in California, and eventually, nationwide.
You can pre-order your Juicero at www.juicero.com.
Juicero Video
Check out the Juicero video below, which shows you how much easier it is to use Juicero than a regular juicer!
Plus, here is my exclusive interview with Founder, Doug Evans, so you can hear the scoop straight from the man himself.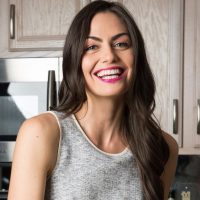 Maria Marlowe
Maria Marlowe is a holistic nutrition and wellness coach who uses real food to help her clients improve their health, weight, and skin. She offers a 28-day healthy eating meal plan that teaches you how to batch cook, as well as one to clear up acne. Her most popular program is EatSLIM, a 10-week online group glass that guides participants to develop healthy eating habits that stick – and lose weight, boost their metabolism, improve their digestion, and quit sugar.
She writes healthy and delicious plant-based recipes for her popular blog. She is also the author of the #1 New Release on Amazon, The Real Food Grocery Guide, the most practical guide to selecting the healthiest foods, without going broke, which has been praised by Dr. Oz and InStyle magazines. You can find her on instagram @mariamarlowe.