What to try at your local farmers market this week.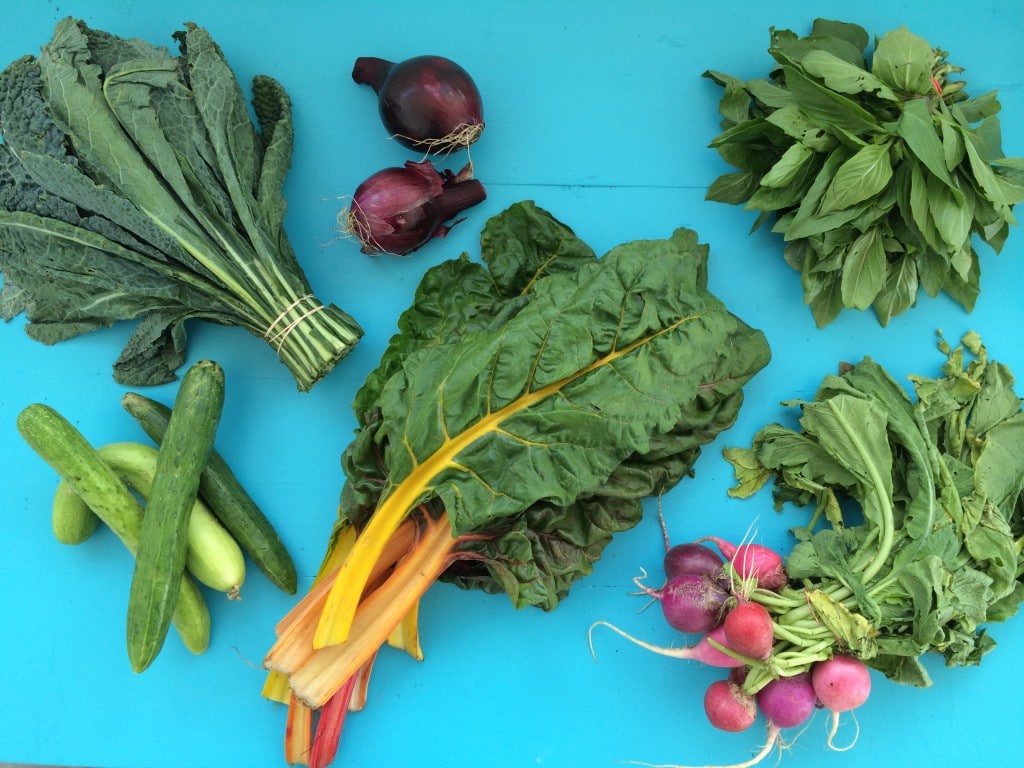 Clockwise from top left: lacinto kale, red onion, basil, purple and pink radishes, rainbow chard, burpless cucumbers.
It's incredible how different farmer's market vegetables taste from grocery store versions. They are fresher, and typically more nutritious, too.
Find a local farmer's market this weekend…your tastebuds will thank you.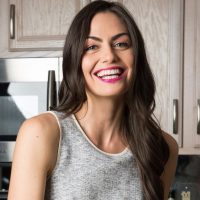 Maria Marlowe
Maria Marlowe is a holistic nutrition and wellness coach who uses real food to help her clients improve their health, weight, and skin. She offers a 28-day healthy eating meal plan that teaches you how to batch cook, as well as one to clear up acne. Her most popular program is EatSLIM, a 10-week online group glass that guides participants to develop healthy eating habits that stick – and lose weight, boost their metabolism, improve their digestion, and quit sugar.
She writes healthy and delicious plant-based recipes for her popular blog. She is also the author of the #1 New Release on Amazon, The Real Food Grocery Guide, the most practical guide to selecting the healthiest foods, without going broke, which has been praised by Dr. Oz and InStyle magazines. You can find her on instagram @mariamarlowe.