You've never tasted tomatoes like these!
This past Saturday, I took my weekly pilgrimage to the Union Square Farmer's Market to pick up some fresh veggies for the week, and all the stands were piled high with a rainbow of different tomatoes. It's officially #TomatoWeek in New York!
So, in addition to my kale and broccoli, I ended up bringing home 6 different varieties of tomatoes. And, quite honestly, I don't even like tomatoes, at least not the tasteless ones you find at the grocery store that just taste like water. But these beauties, these have flavor.

3 Reasons to Shop Farmer's Markets
Diversity
I don't even know the names of all the varieties I picked up. There was a beautiful pale yellow one with fuzzy skin like a peach (called the garden peach tomato) and little red and green ones with zebra stripes. There was also big orange and red ones in funny shapes, but which slice perfectly onto a sandwich (or beet burger).
Flavor
You probably won't ever find these guys at a regular grocery store, as they're heirloom varieties that are not grown commercially, and instead only come to life on small farms. They are picked in the morning and arrive at the market within hours, and then hopefully, you slice them into a salad a few hours after that, so these are about the freshest tomatoes you're going to get (unless you grow your own of course). And you can taste the difference.
Nutrition
Plus, research shows that fruit and vegetables contain their highest amount of nutrients when picked at their peak ripeness, and those nutrients gradually decline as time goes on. Most of the produce in the grocery store is picked before it is ripe (and before it's at its peak nutrition) and then is warehoused and trucked around the country before it lands in your basket, which can in some cases, be weeks later.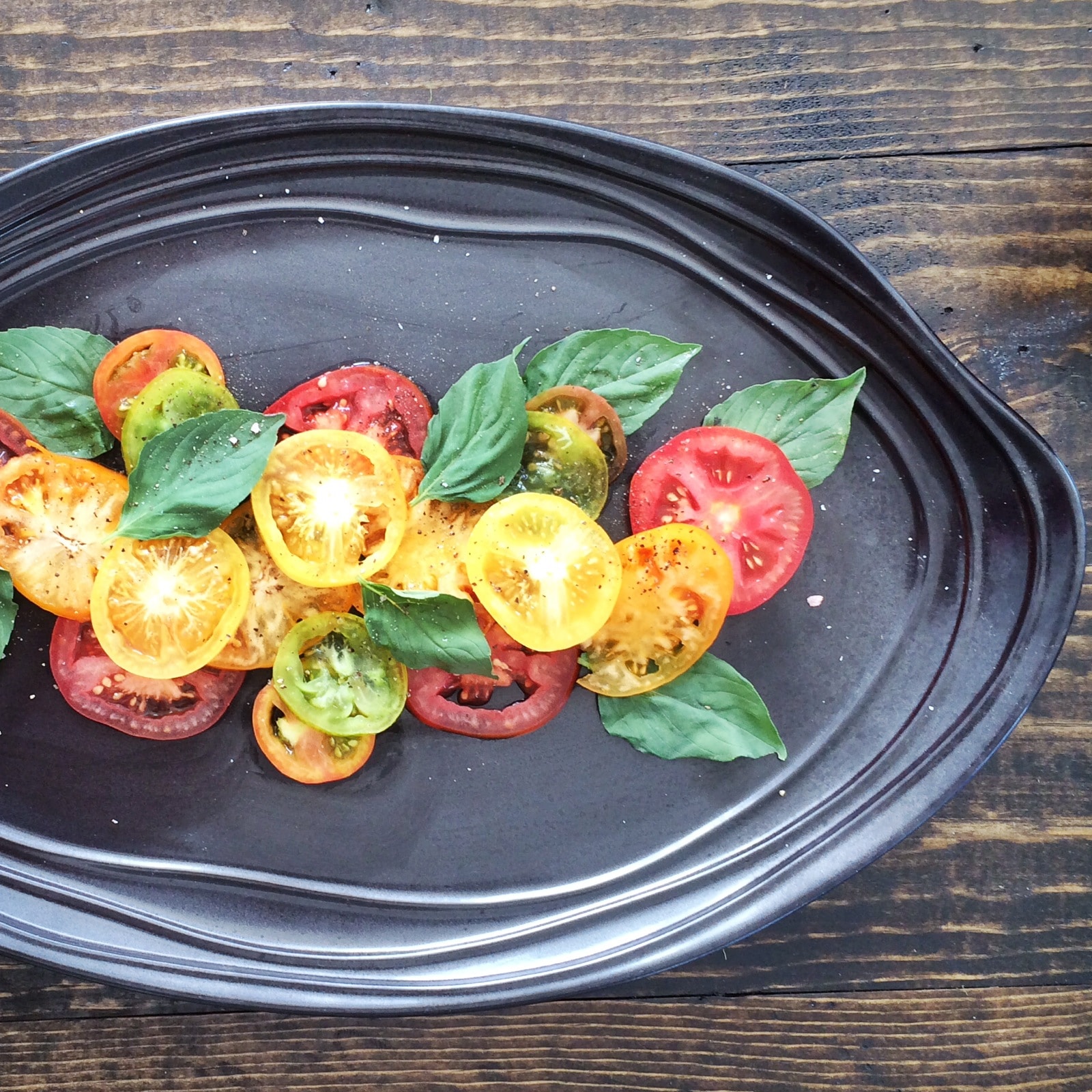 How to Prepare This Heirloom Tomato Salad
When produce is this fresh and flavorful, you don't have to do much.
For this salad, all I did was slice the tomatoes thin, sprinkle with a little pink salt and black pepper, a drop of olive oil, and garnished generously with some fresh lemon basil (which yes as you can guess, tastes like citrusy basil!).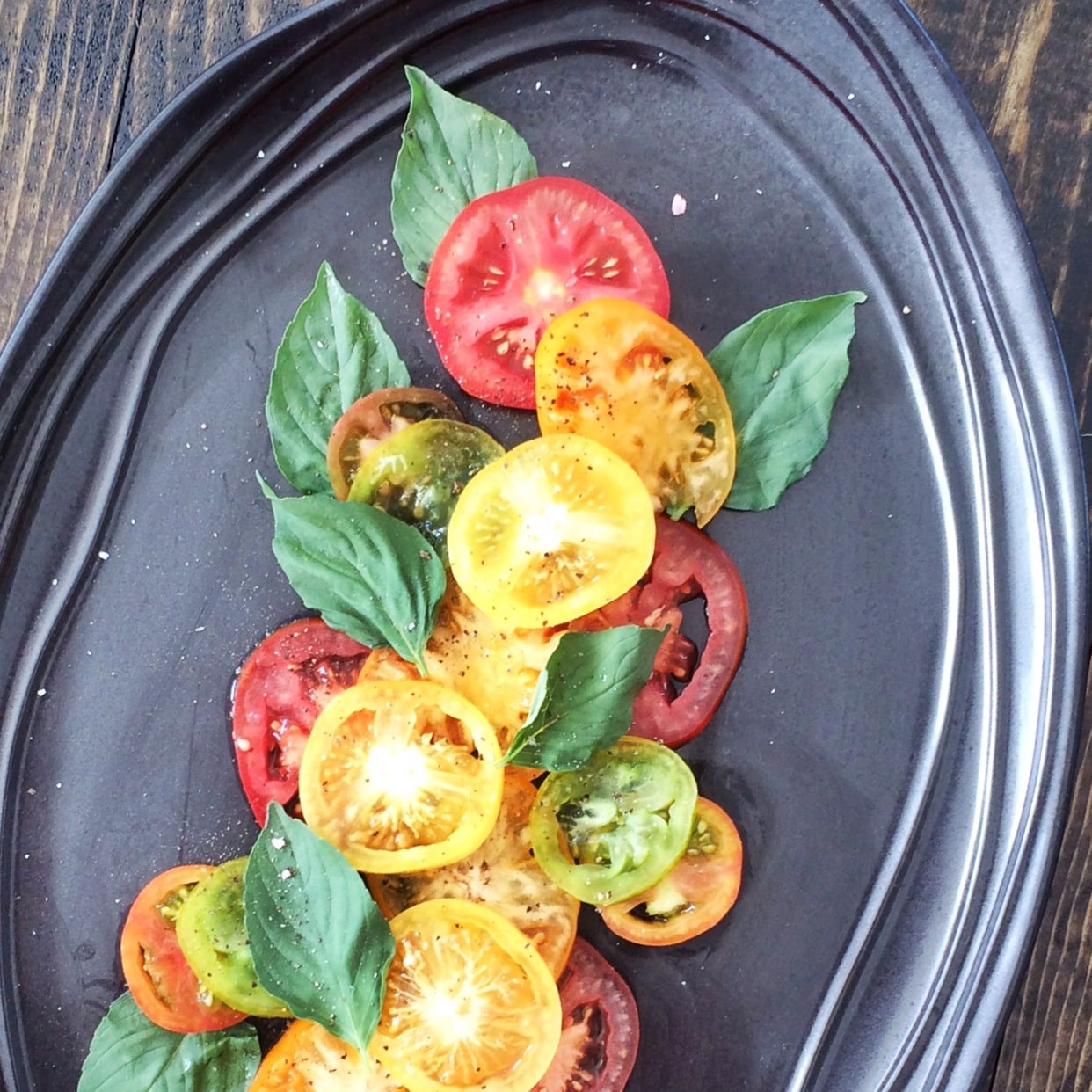 What are your favorite heirloom veggies at the farmer's market?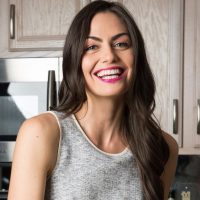 Maria Marlowe
Maria Marlowe is a holistic nutrition and wellness coach who uses real food to help her clients improve their health, weight, and skin. She offers a 28-day healthy eating meal plan that teaches you how to batch cook, as well as one to clear up acne. Her most popular program is EatSLIM, a 10-week online group glass that guides participants to develop healthy eating habits that stick – and lose weight, boost their metabolism, improve their digestion, and quit sugar.
She writes healthy and delicious plant-based recipes for her popular blog. She is also the author of the #1 New Release on Amazon, The Real Food Grocery Guide, the most practical guide to selecting the healthiest foods, without going broke, which has been praised by Dr. Oz and InStyle magazines. You can find her on instagram @mariamarlowe.