Farmer's Market Recipe: Peach Salsa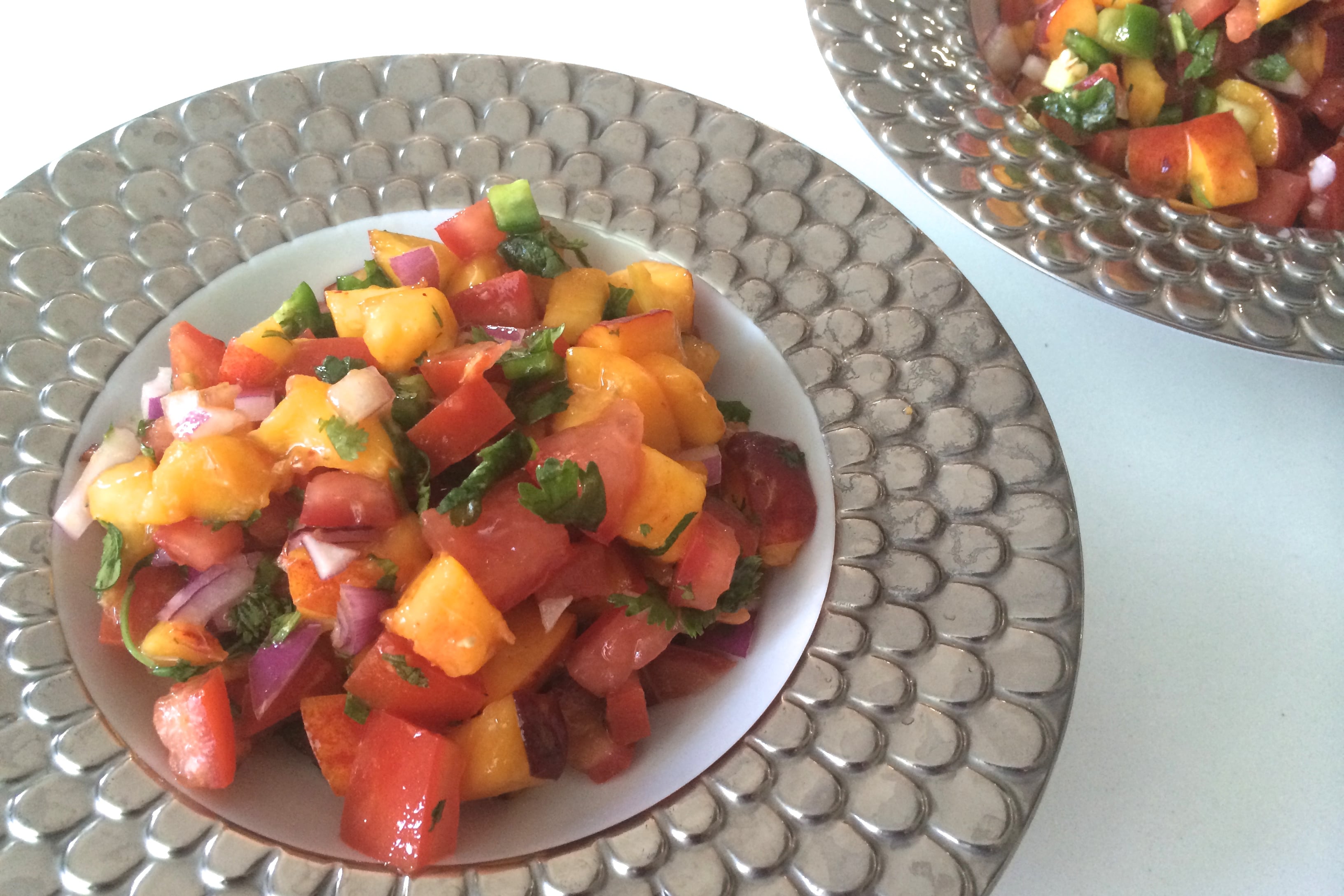 Taking me to a Farmer's Market is like taking a kid to a candy shop. I just want to taste (and buy) everything.
I always end up overbuying, so after a recent trip to the Santa Monica Market while in LA, I came home with more than enough perfectly ripe peaches. To ensure they didn't go to waste, I diced 'em up and turned them into a salsa.
It worked out perfectly because I've been having a persistent desire for blue corn tortilla chips, and they happen to go perfectly together. I even threw extra on a salad, but I won't kid you, it tasted better with the tortilla chip.
Since I was staying in a gorgeous AirBnb, I decided to shoot a video of how to make it:
Here is the super simple peach salsa recipe :
Peach Salsa
2015-07-06 23:24:46
Ingredients
2 peaches, pitted and diced small
2 roma tomatoes, seeded and diced small
1 small jalapeno, seeded and diced
1/2 cup red onion, diced
1/4 cup cilantro, minced
2-3 tsp. lime juice
salt to taste
Instructions
Put all ingredients in a bowl, and adjust lime juice and salt to taste.
Maria Marlowe https://mariamarlowe.com/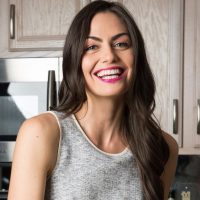 Maria Marlowe
Maria Marlowe is a holistic nutrition and wellness coach who uses real food to help her clients improve their health, weight, and skin. She offers a 28-day healthy eating meal plan that teaches you how to batch cook, as well as one to clear up acne. Her most popular program is EatSLIM, a 10-week online group glass that guides participants to develop healthy eating habits that stick – and lose weight, boost their metabolism, improve their digestion, and quit sugar.
She writes healthy and delicious plant-based recipes for her popular blog. She is also the author of the #1 New Release on Amazon, The Real Food Grocery Guide, the most practical guide to selecting the healthiest foods, without going broke, which has been praised by Dr. Oz and InStyle magazines. You can find her on instagram @mariamarlowe.