Check out pictures from my 2nd annual Beauty Food Brunch.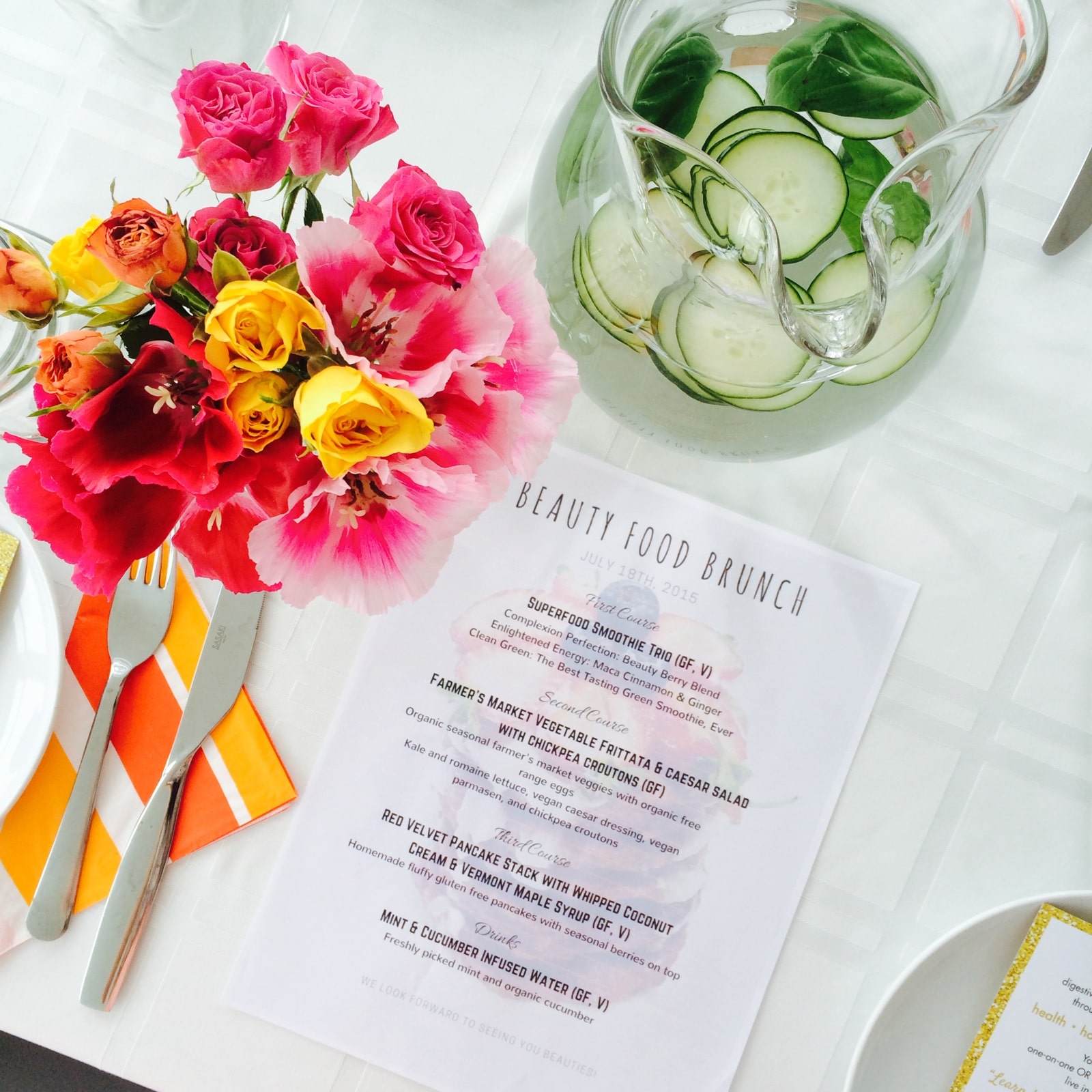 I wish I could say I got into health and nutrition just for the sake of being healthy, but the truth is I got into it because of vanity. From 16 to about 19, my face was so covered in acne that I would often refuse to leave the house because I didn't want anyone to see me. I was embarrassed, ashamed, and frustrated with my skin, and it was really taking a toll on my mental health, too.
Long story short, I discovered the healing power of food, and soon realized that it wasn't bad luck, bad genes, or bad karma that was causing my acne. It was my diet. Once I committed to changing my diet, my skin literally transformed before my eyes.
Because of my experience of clearing my acne through diet when nothing else worked, I eventually decided to change career paths, study nutrition, and teach others how to heal their body, whether it's from acne, digestive issues, or weight.
I find it absolutely fascinating that we can clear up acne, redness and rashes, as well as prevent pre-mature aging and wrinkles, simply by changing what we eat. And so, last year, I created something called The Beauty Food Brunch to share some of my favorite beautifying foods and spread the word that you really are what you eat.
Here is the recap from this year's Beauty Food Brunch, which I co-hosted this weekend with my friend Dorit of Whole Healthy Glow.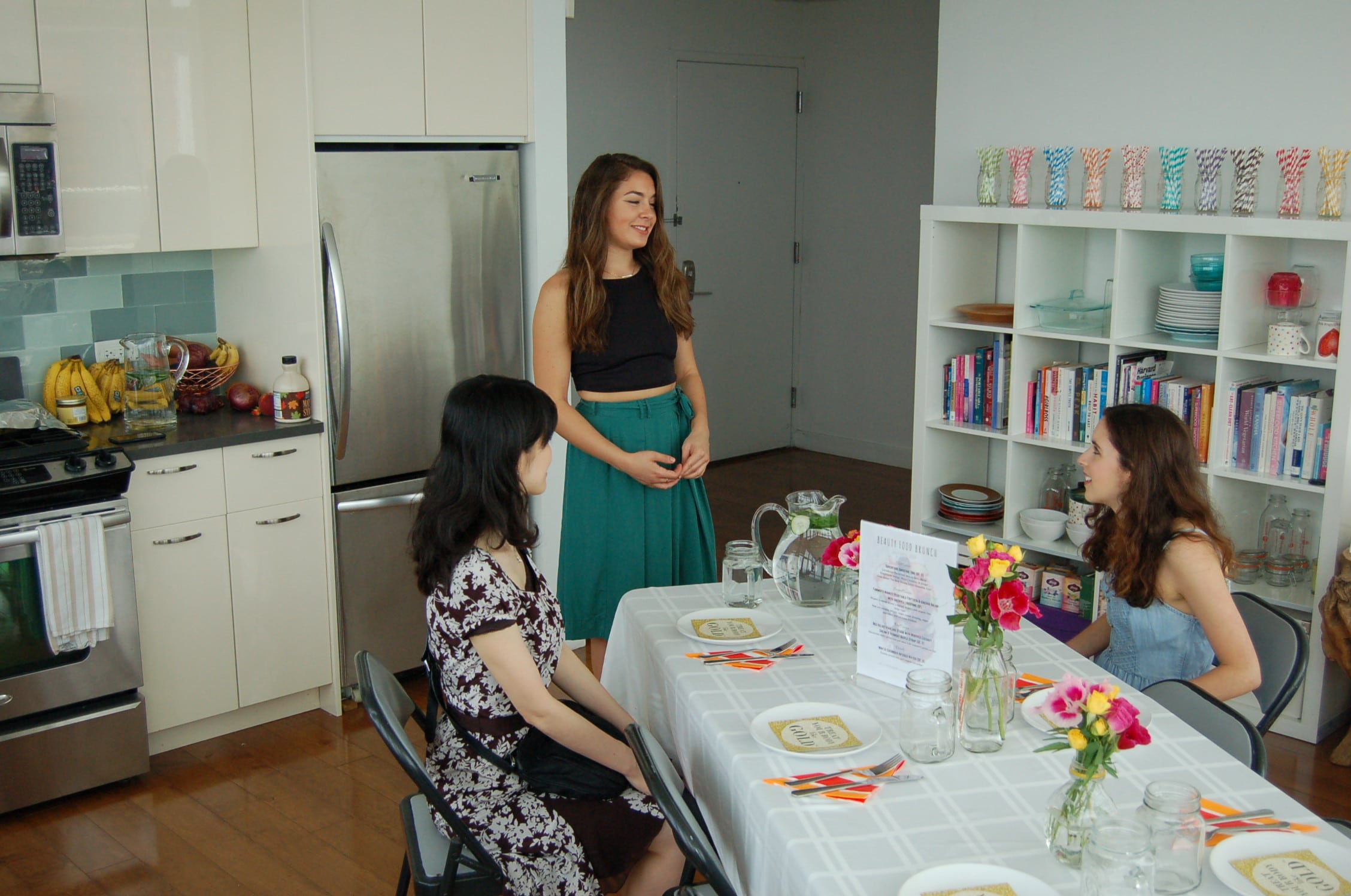 Dorit and a couple of beauties chatting it up.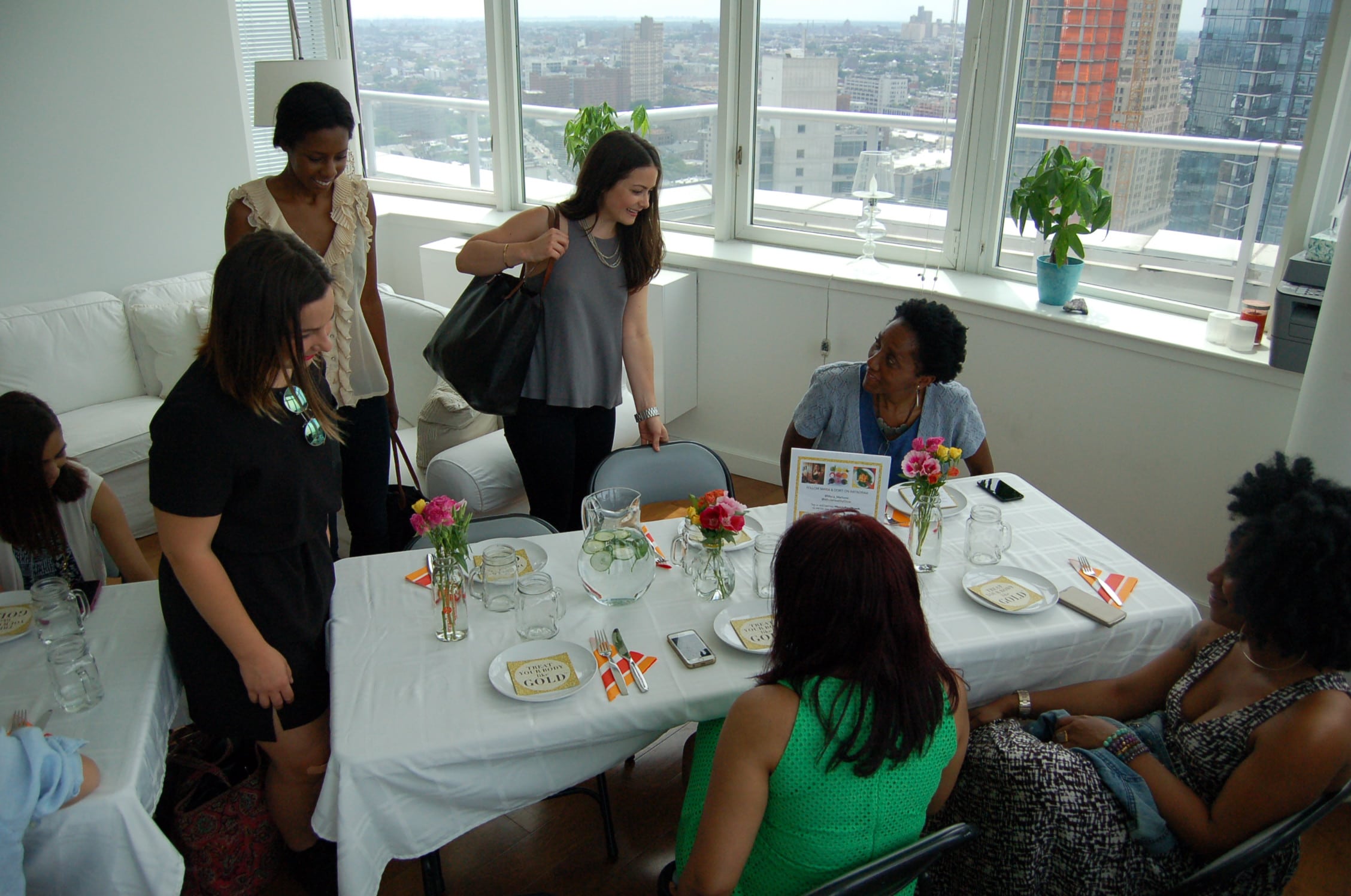 Mingling and making new friends.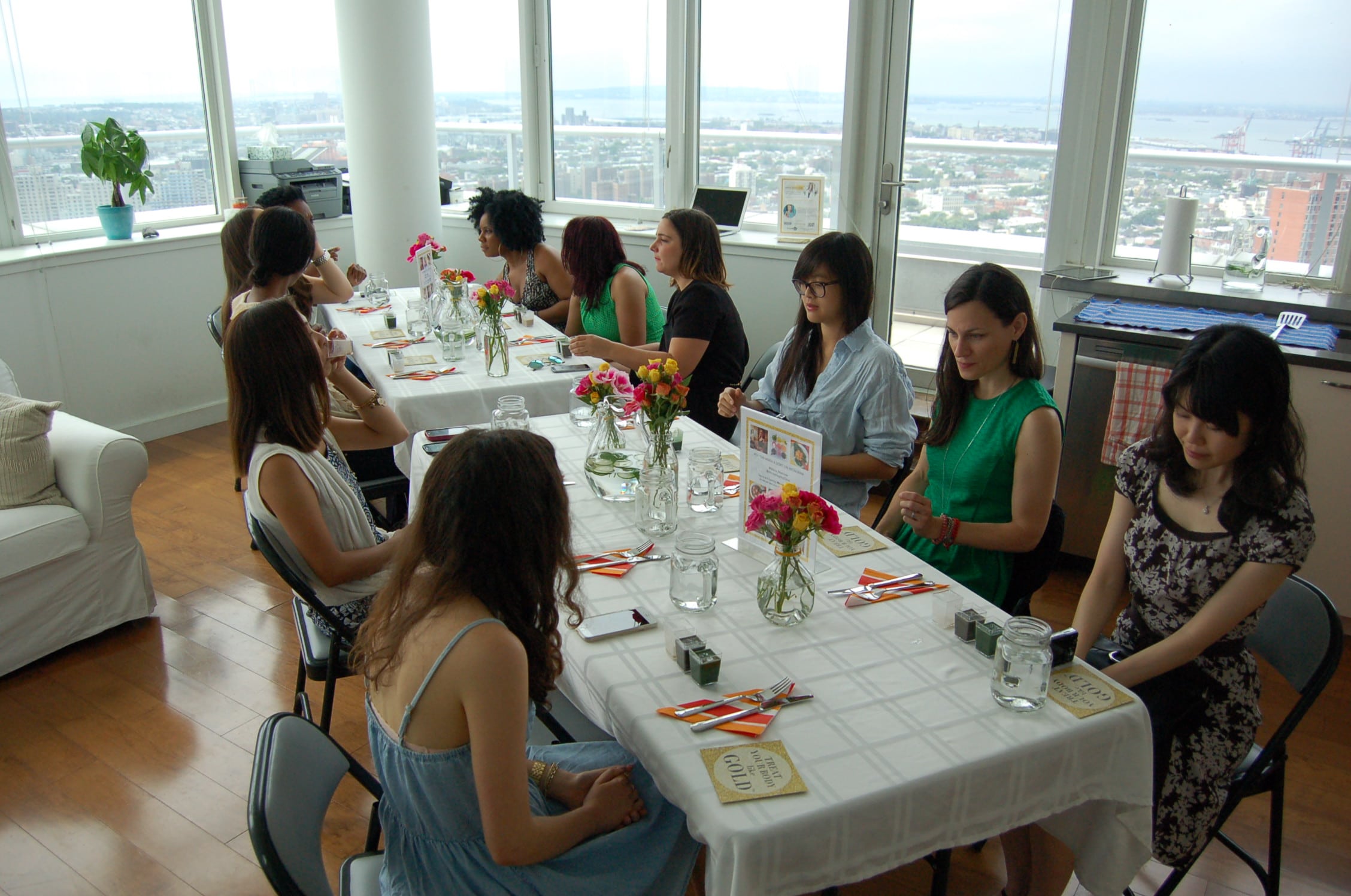 Beauties getting ready to dig in!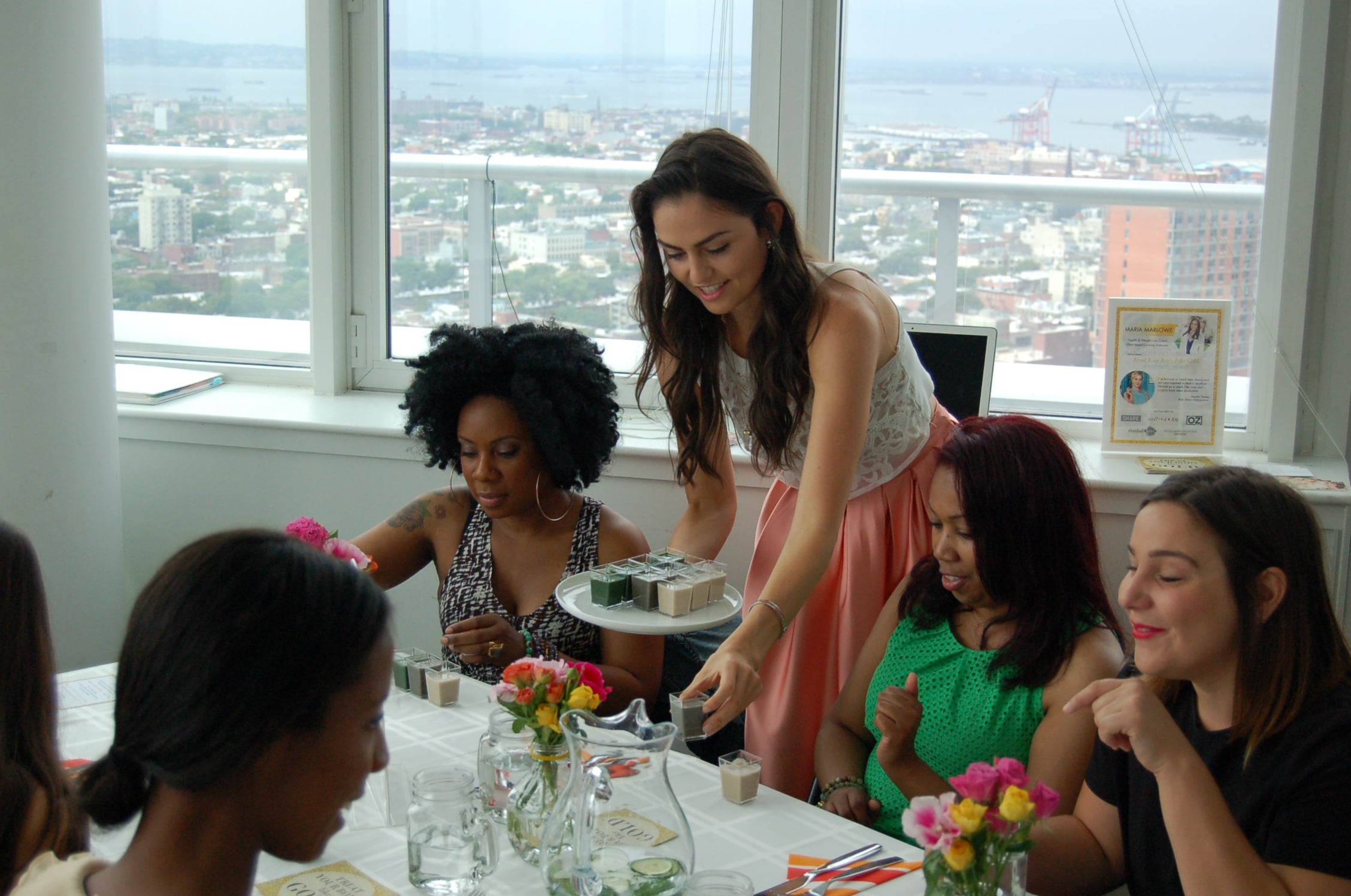 Me serving smoothies… was pretty cool to meet the gorgeous gal on my right…if you follow me on Instagram, you remember that earlier this year I gave away a $500 gift card to Whole Foods, and she won it!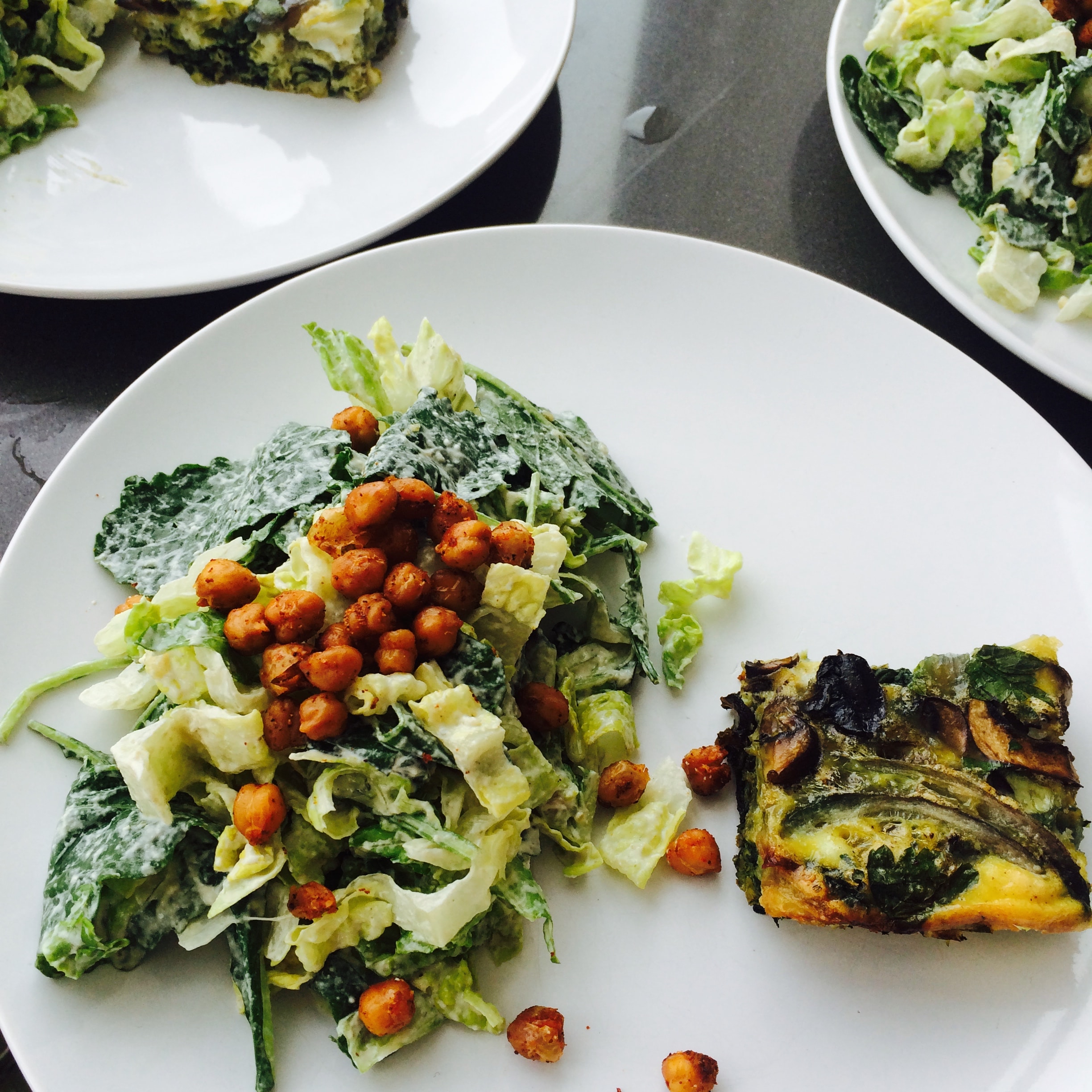 Course number two: a vegan ceaser salad with crispy chickpea croutons and a farmers market vegetable frittata.
The real reason everyone came: course number three, which consisted of luscious red velvet pancakes with whipped coconut cream frosting. They are of course gluten-free and vegan, and made with a secret ingredient…beets!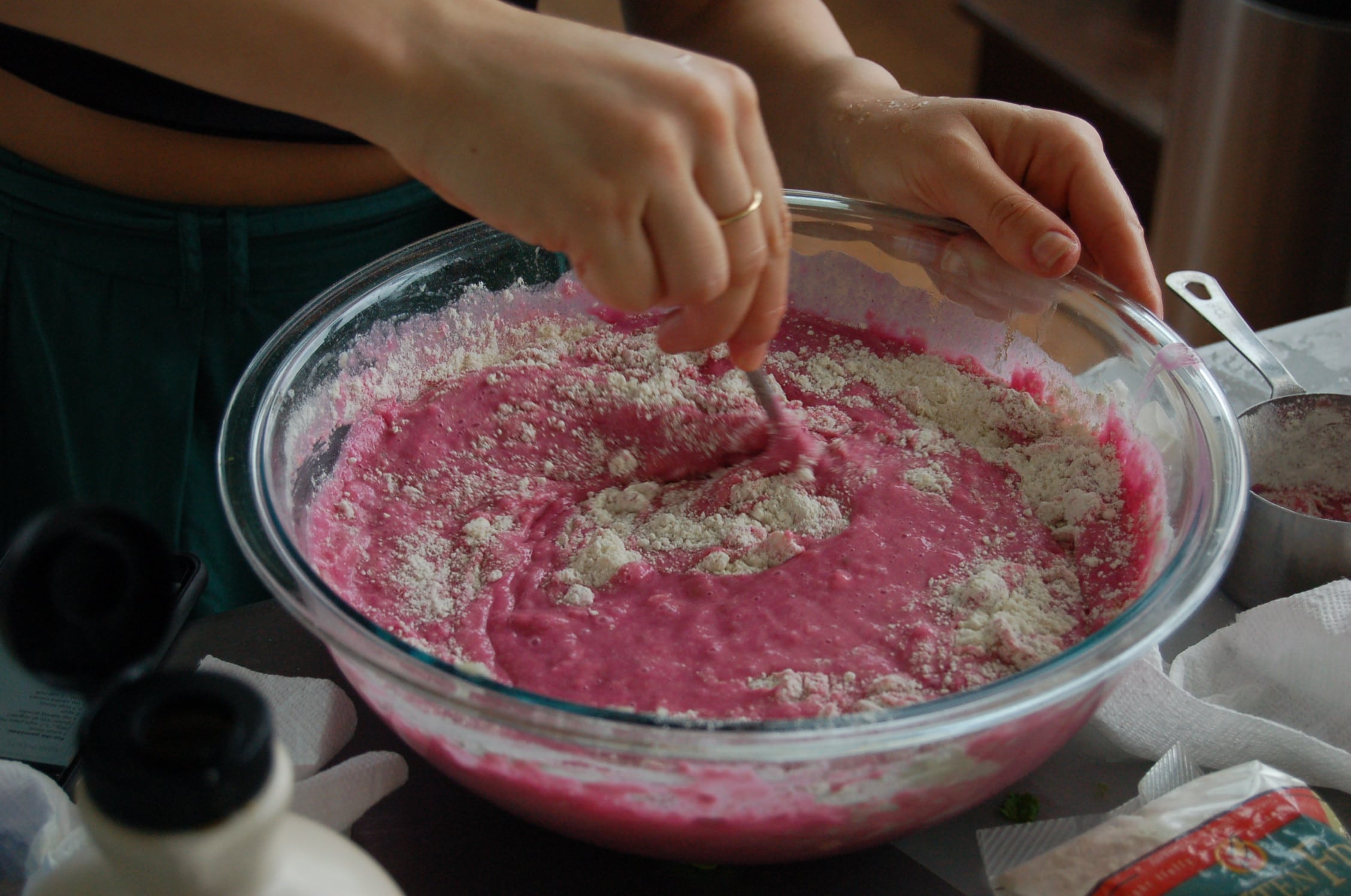 Ooh, how I wish the pancakes would come out the color of the batter!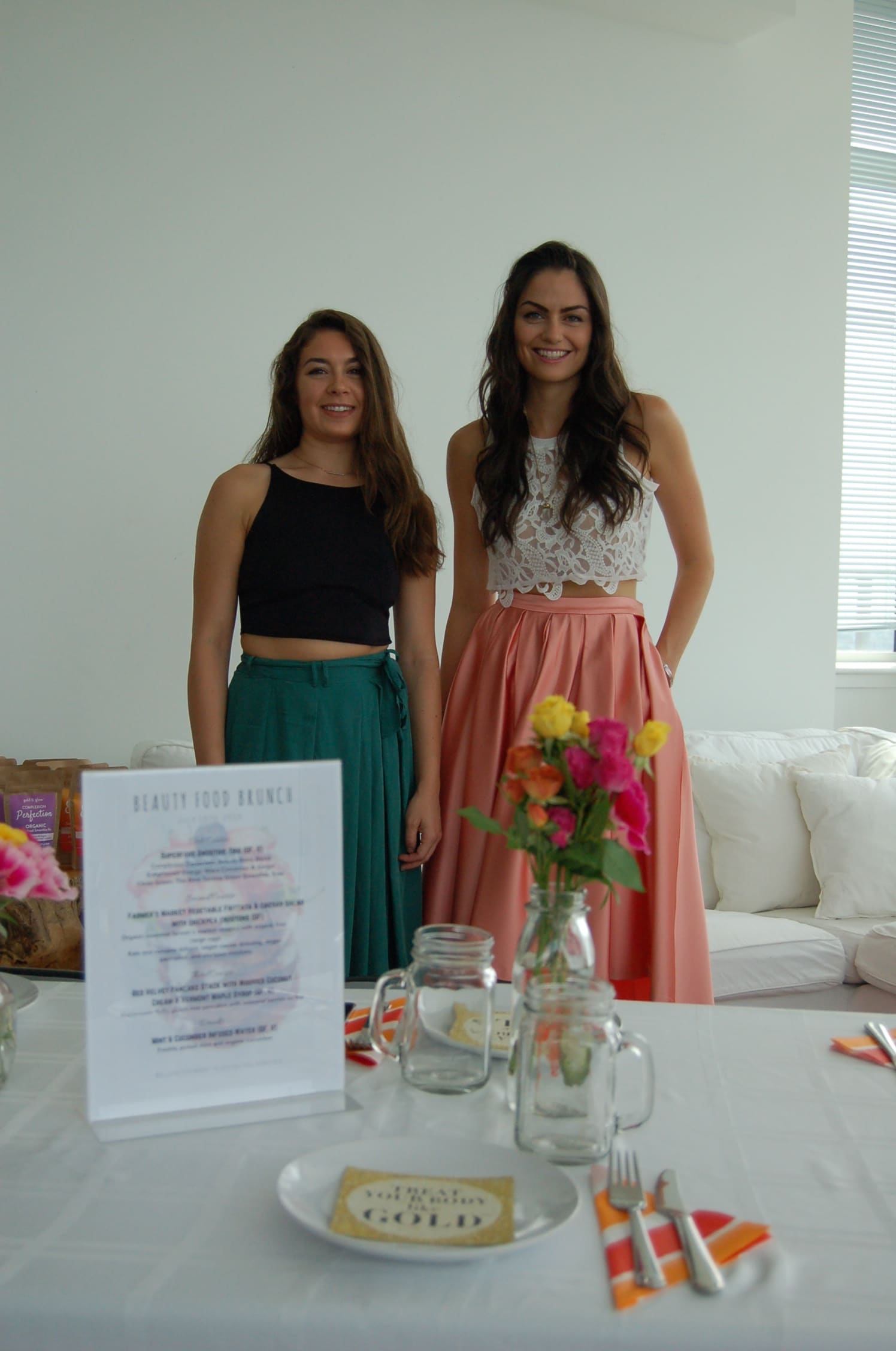 The hosts: Dorit Jaffe and moi, Maria Marlowe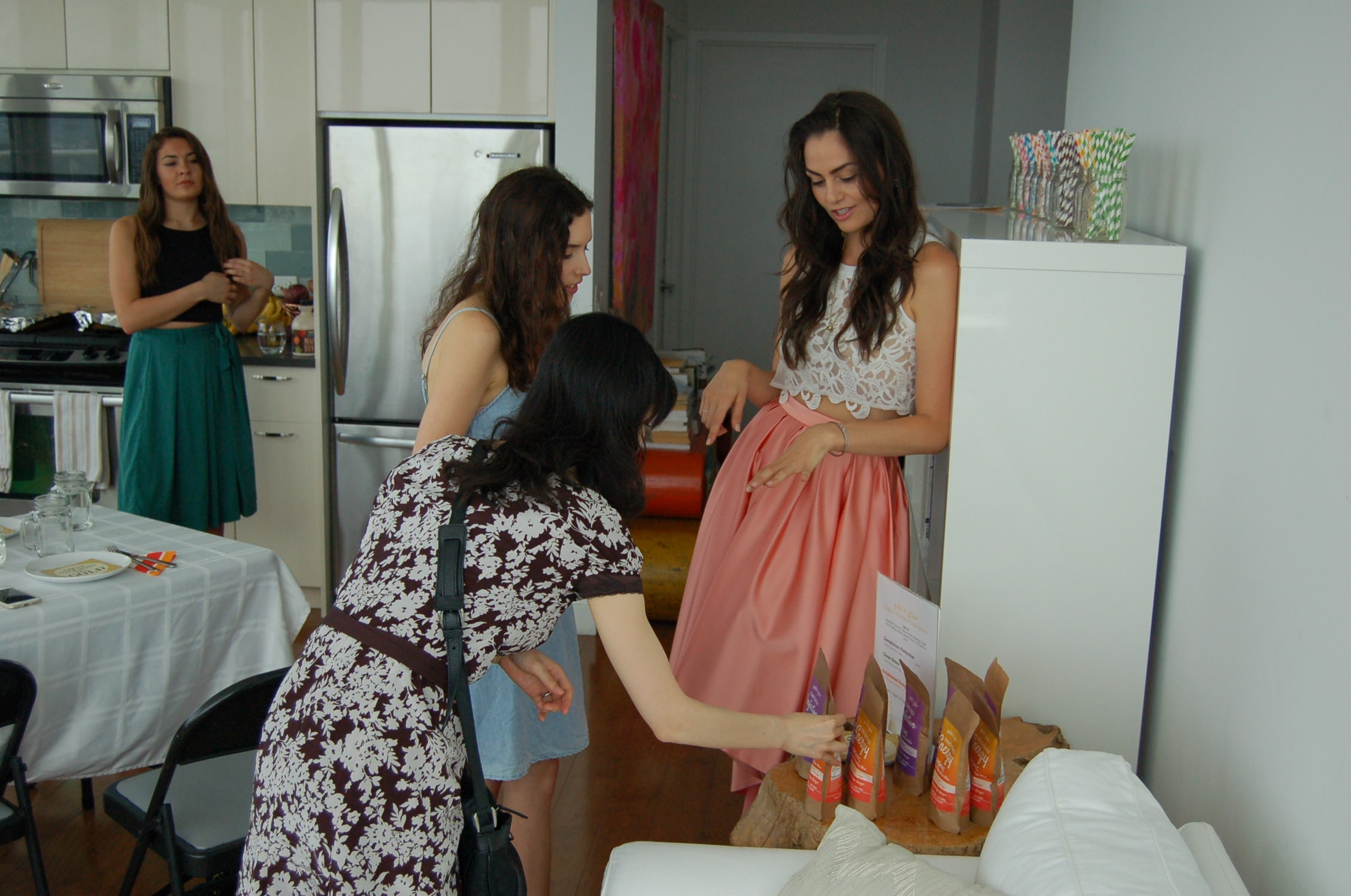 Checking out my line of superfood smoothie powders, Gold & Glow. At the brunch we sipped on Complexion Perfection, Enlightened Energy (a perfect coffee substitute for energy without caffeine), and Clean Green. You can get your delicious and nutritious mixes here.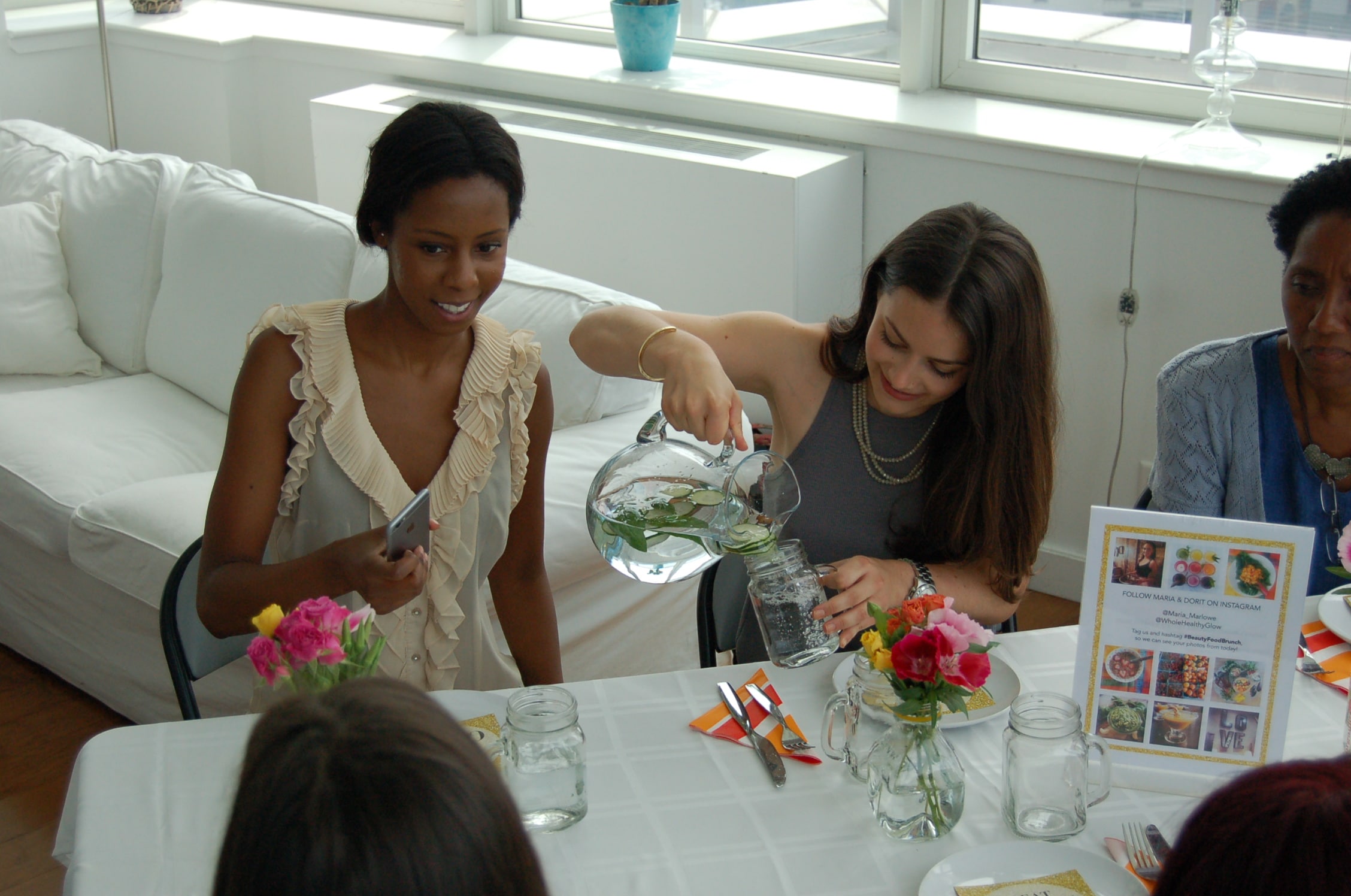 Beauties sipping on cucumber basil water.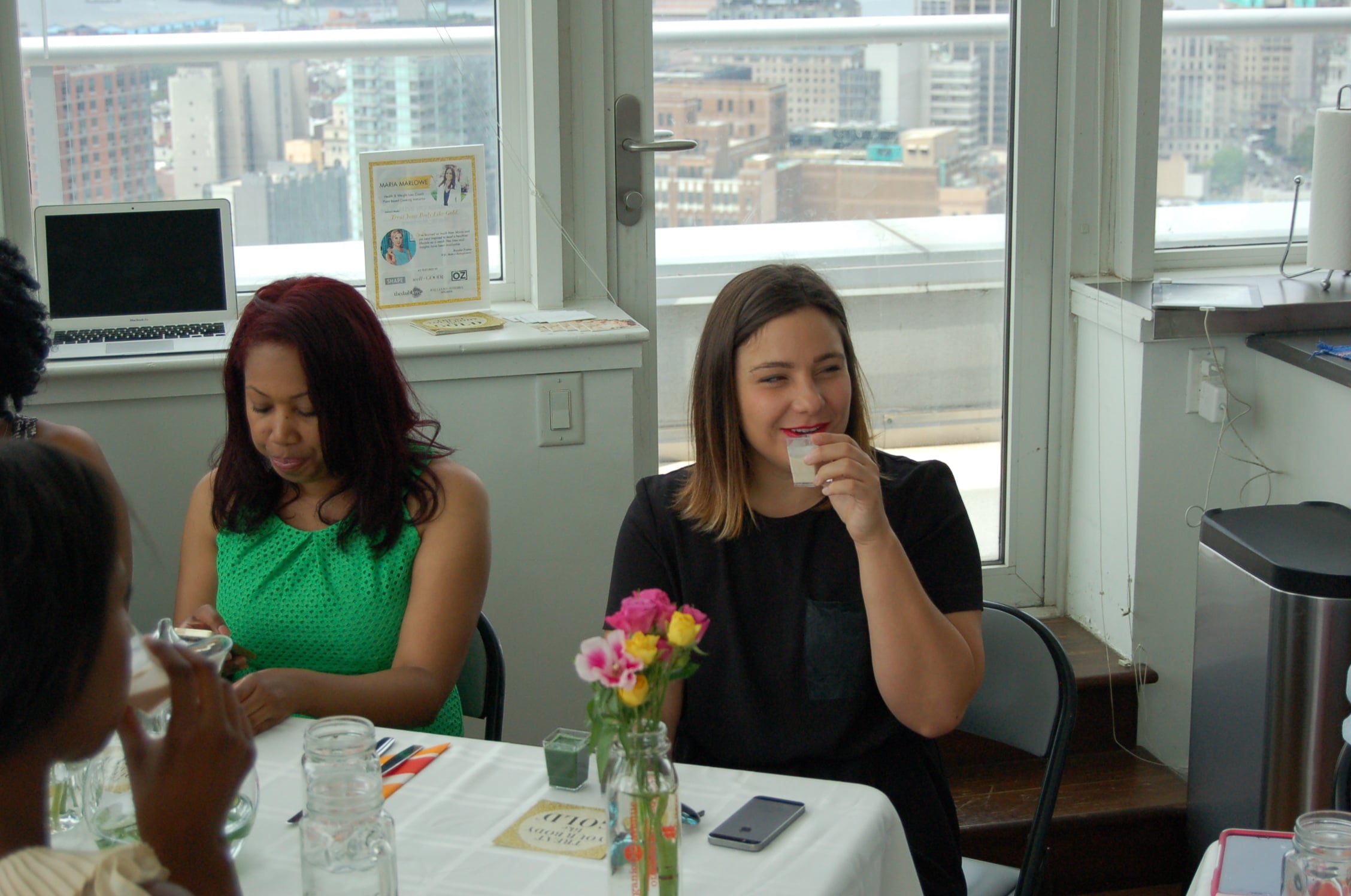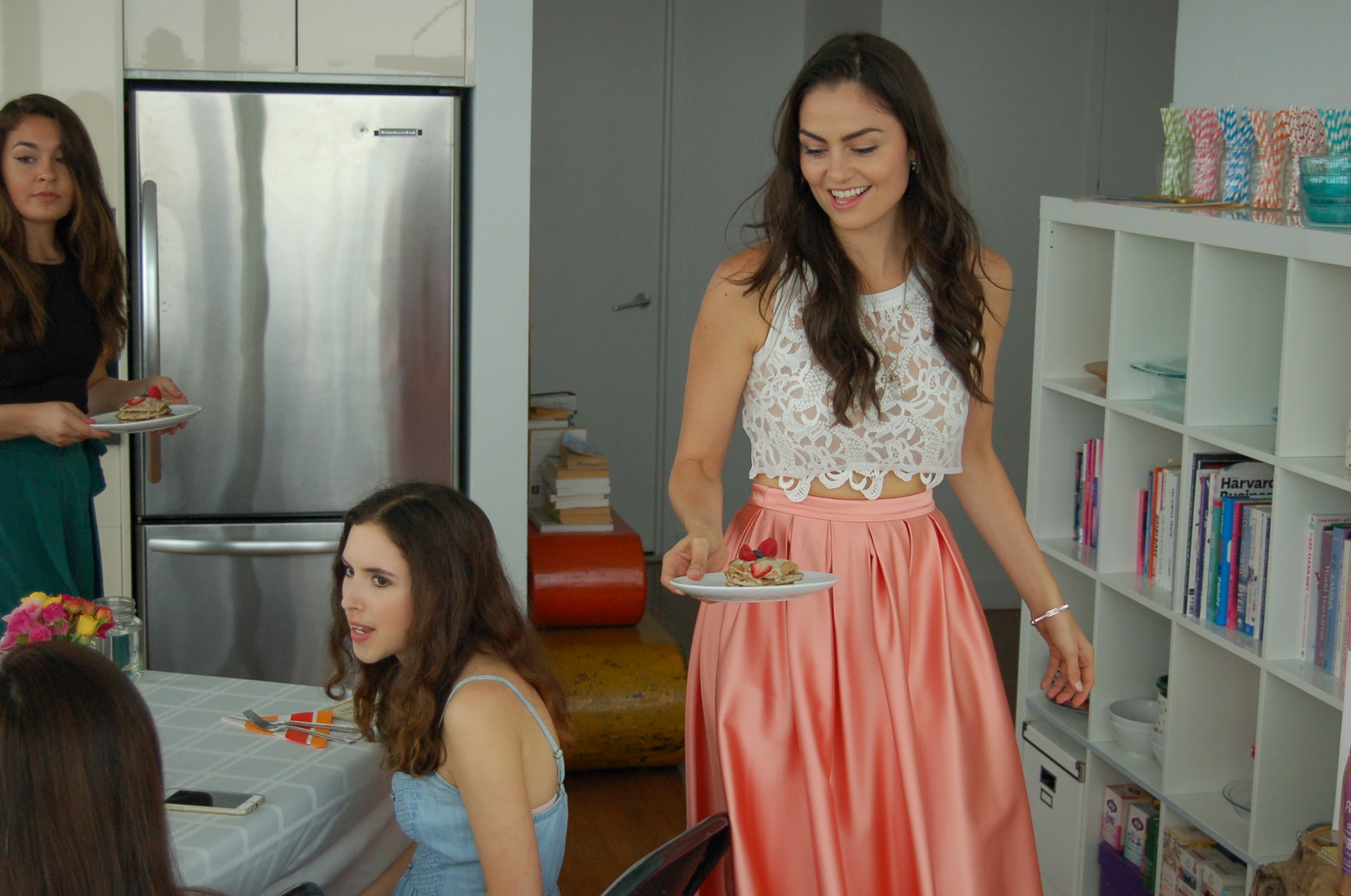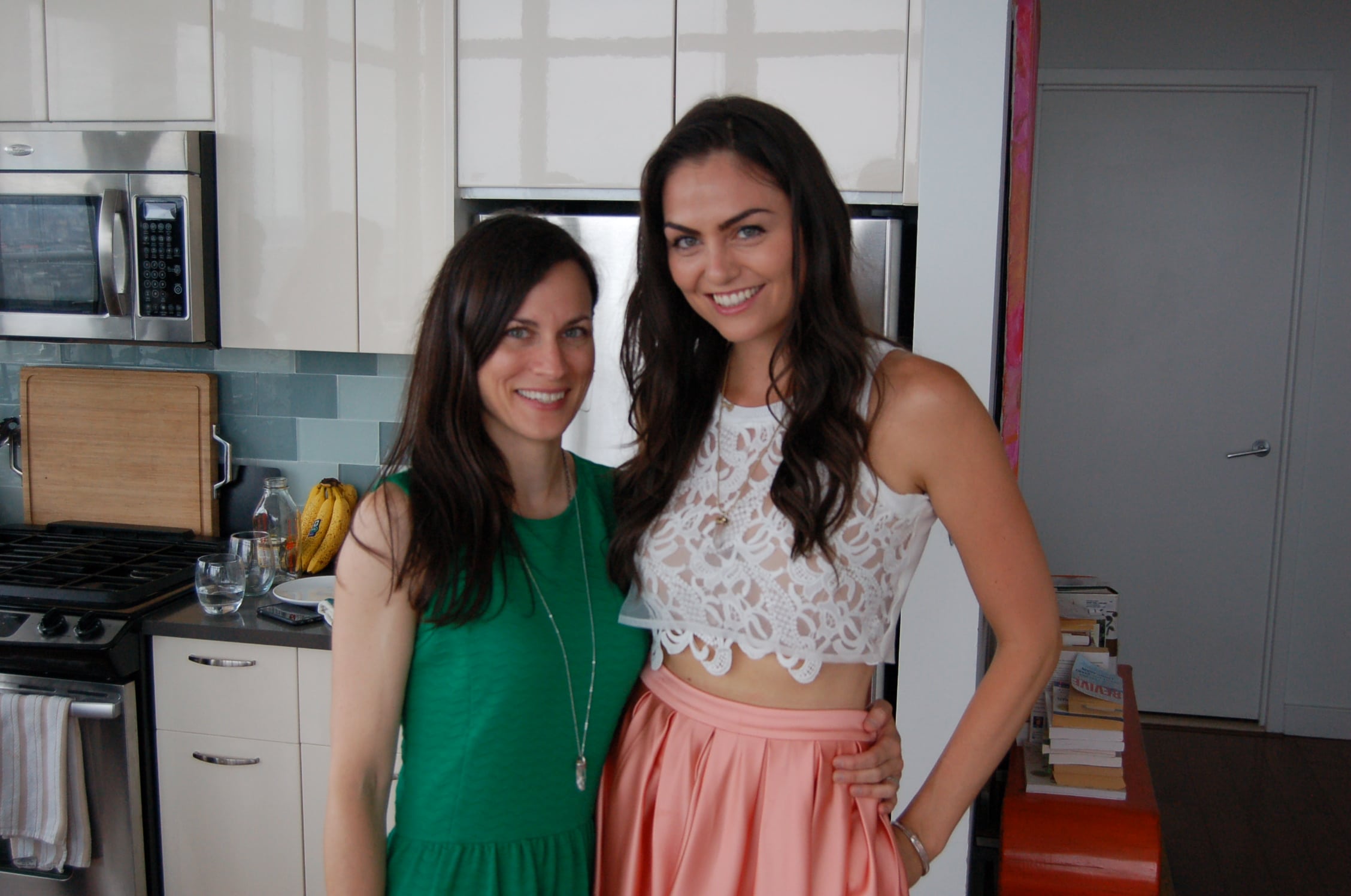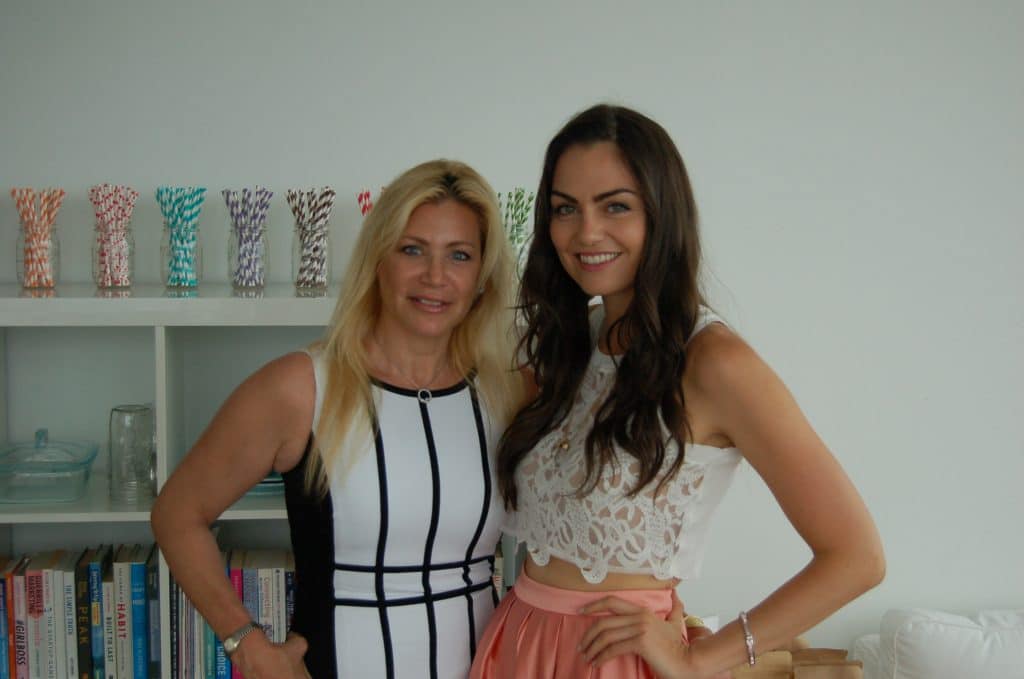 A beauty baby!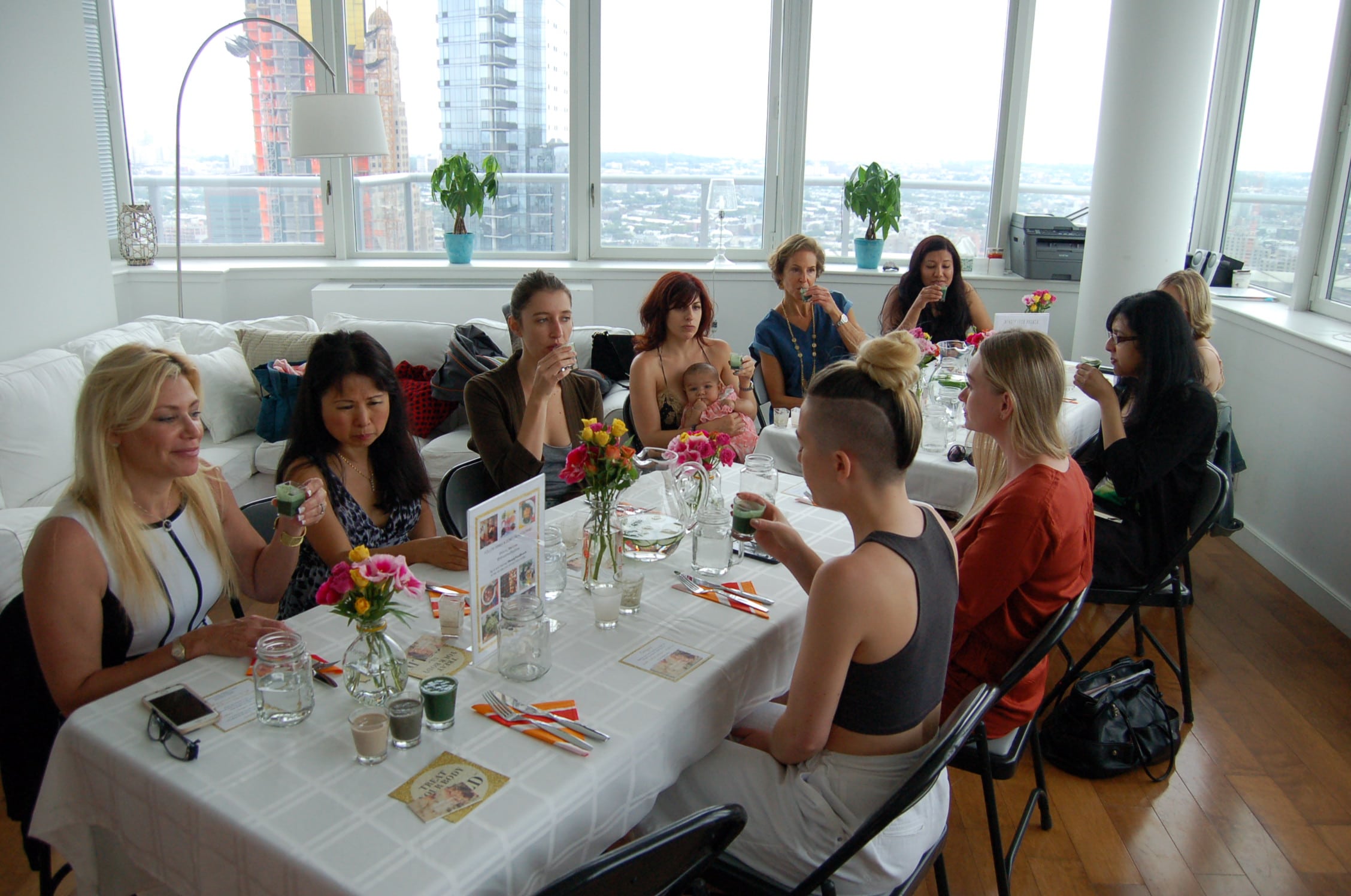 The second seating sipping on smoothies.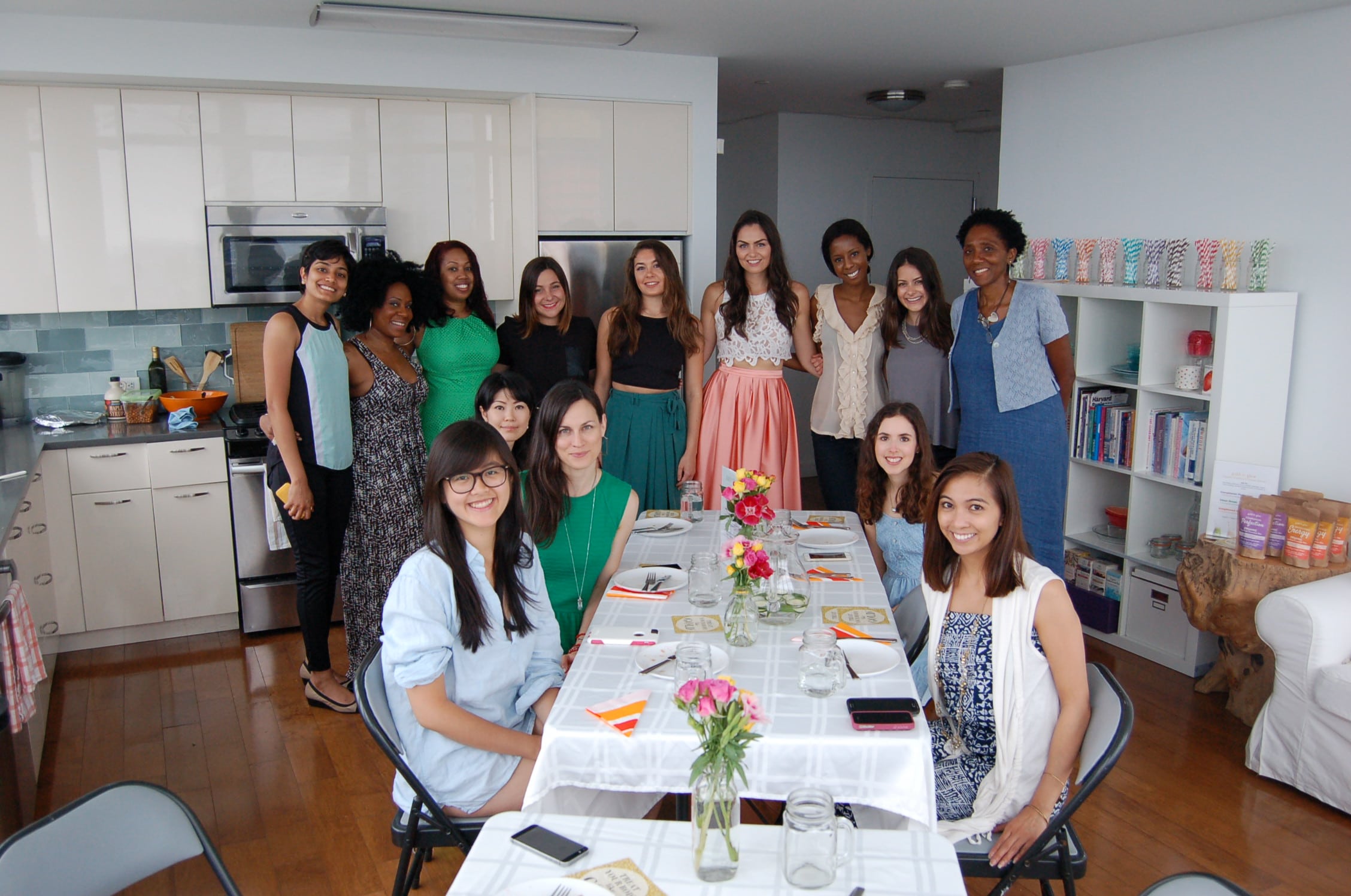 The squad from the first seating. Can't believe we forgot to take a group photo at the second one!
Thank you to everyone who came out, and look forward to hosting you at the next one!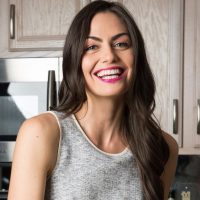 Maria Marlowe
Maria Marlowe is a holistic nutrition and wellness coach who uses real food to help her clients improve their health, weight, and skin. She offers a 28-day healthy eating meal plan that teaches you how to batch cook, as well as one to clear up acne. Her most popular program is EatSLIM, a 10-week online group glass that guides participants to develop healthy eating habits that stick – and lose weight, boost their metabolism, improve their digestion, and quit sugar.
She writes healthy and delicious plant-based recipes for her popular blog. She is also the author of the #1 New Release on Amazon, The Real Food Grocery Guide, the most practical guide to selecting the healthiest foods, without going broke, which has been praised by Dr. Oz and InStyle magazines. You can find her on instagram @mariamarlowe.