Drink Me!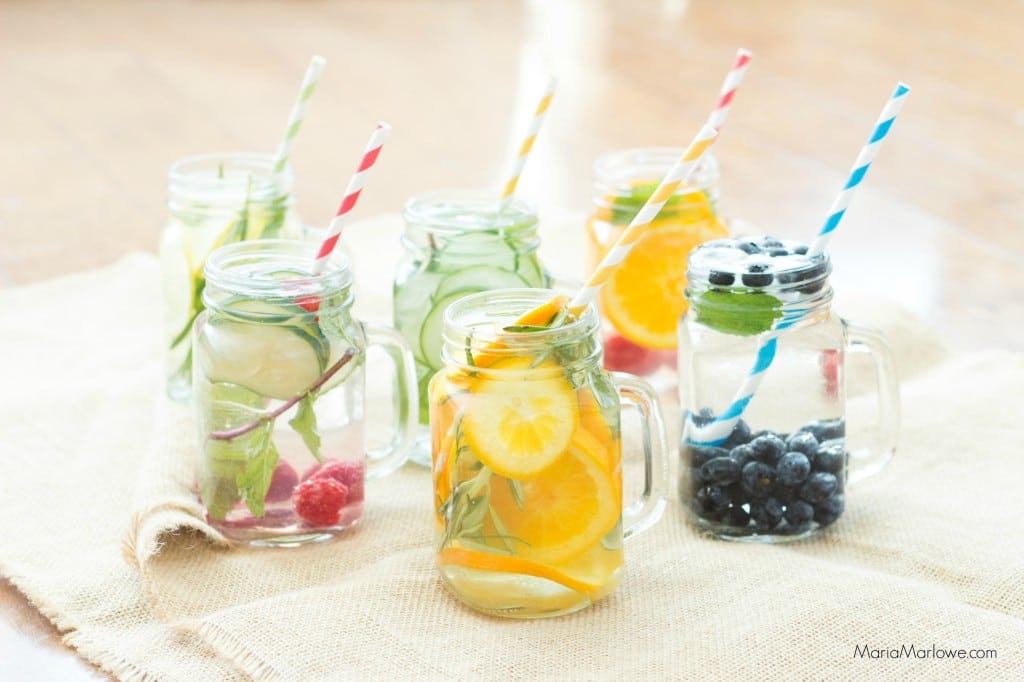 Drinking more water is one of the simplest ways to improve your health, yet most of us are not drinking nearly enough! The average woman needs about 2.2 liters a day, and a man 2.5 liters (plus more if you are exercising, drinking alcohol, in a warm climate, or sweating profusely).
Enter Fruit Water a.k.a. Detox Water
Simply jazz up your water glass by adding fresh fruit and herbs to make it more tantalizing. I mean come on, don't these glasses just scream "Drink Me!"?!
You can create any combo you like, but here are some of my favorites:
Cucumber + Mint
Rosemary + Lemon
Orange + Rosemary
Cucumber + Lemon + Orange
You can try adding berries, but I would macerate them a little bit, as they don't impart too much flavor on their own. Do you have a favorite fruit water flavor? Share it in the comments below!
Also, in light of the fact that I know you're all busy but still want to eat healthier, I'm going to be breaking it all down for you and sharing my #HealthyHack tips regularly.
#Healthy Hack : Drink More Water
Jazz up water with fresh fruit, so you're more excited to drink it. Plus you get to eat the fruit at the end. Yay.
Purchase a 1 liter glass (not plastic!) water bottle that you can carry with you or keep at your desk. Refill 2-3 times/ day. (If you purchase a smaller bottle, like this 19 oz glass bottle, just know how many times you need to fill it up a day. Since 1 liter is appx 34 oz, that means you would need to refill it about 5 times a day).
Photos snapped by Diana Chaplin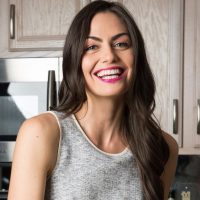 Maria Marlowe
Maria Marlowe is a holistic nutrition and wellness coach who uses real food to help her clients improve their health, weight, and skin. She offers a 28-day healthy eating meal plan that teaches you how to batch cook, as well as one to clear up acne. Her most popular program is EatSLIM, a 10-week online group glass that guides participants to develop healthy eating habits that stick – and lose weight, boost their metabolism, improve their digestion, and quit sugar.
She writes healthy and delicious plant-based recipes for her popular blog. She is also the author of the #1 New Release on Amazon, The Real Food Grocery Guide, the most practical guide to selecting the healthiest foods, without going broke, which has been praised by Dr. Oz and InStyle magazines. You can find her on instagram @mariamarlowe.