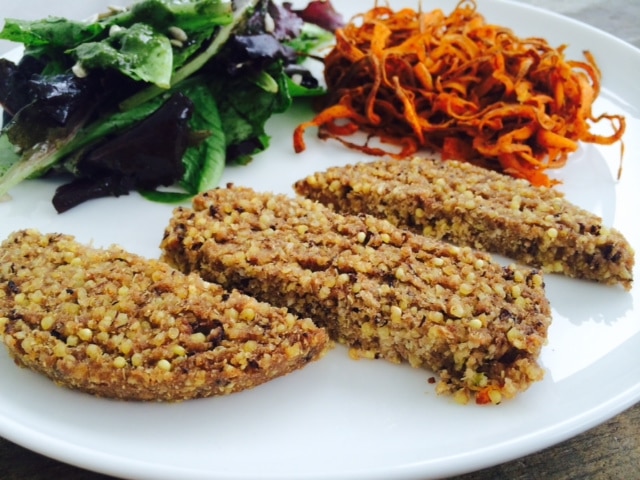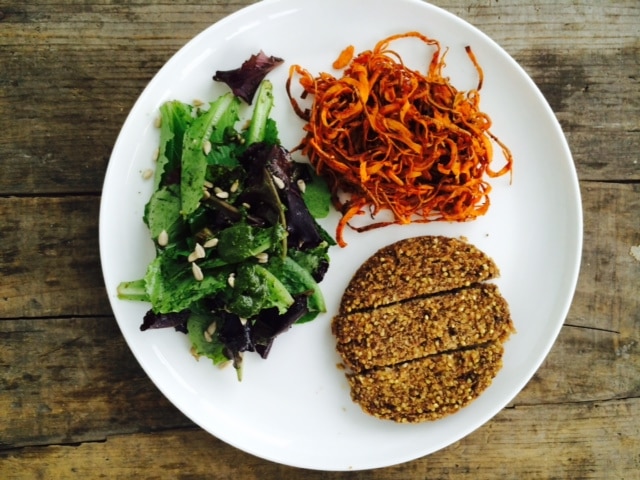 Once you try this veggie burger, you will never buy another.
As someone who has been eating plant-based for the last 8 years, I have had my fair share of veggie burgers…And I'm going to be honest, I've never really had a pre-made one that I liked. Most of the veggie burgers at the supermarket are too dry or to blah, and more often than not, have ingredients I wouldn't ever consume.
For a long time, If I really was in the mood for a veggie burger, I had to make my own (and while my beet burger recipe is insanely delish, it does take a long time to make).
Now, enter Hilary's Eat Well.
Hilary and her team have seriously perfected the veggie burger. Made from the cleanest ingredients: quinoa, beans, veggies, and spices, it is the best tasting and most nutritious line of veggie burgers I have found at the supermarket. And if I may say so myself, I think it is really the best veggie burger.
Since it only takes 10 minutes to make, I often have one as a quick lunch or dinner. I usually top it with avocado or Hilary's Chia Ranch dressing (dairy free of course!) and skip the bun. In the picture I sliced it into wedges.
Here, I served it with a simple mesclun salad with basil oil dressing and sweet potato curls.
She has a number of varieties, and they are all good, but my favorites are hemp and greens and adzuki bean. I also really love the chia ranch dressing.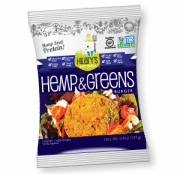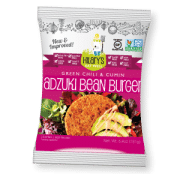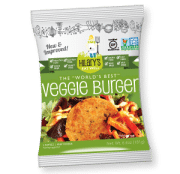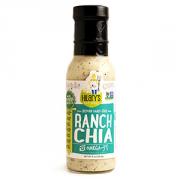 You can find Hilary's at Whole Foods, and you can pick up the burgers in the freezer section and her dressings in the dressing aisle (not the refrigerator). Be warned, sometimes the burgers are easy to miss, so if you don't see them, just ask!
I personally always keep a few packages in my freezer at all times, and you should too if you want to prevent any desperate calls to Seamless at 8pm after a long day 🙂
Have you tried Hilary's? If so, leave a comment below and share your thoughts!
xo
Maria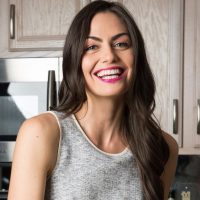 Maria Marlowe
Maria Marlowe is a holistic nutrition and wellness coach who uses real food to help her clients improve their health, weight, and skin. She offers a 28-day healthy eating meal plan that teaches you how to batch cook, as well as one to clear up acne. Her most popular program is EatSLIM, a 10-week online group glass that guides participants to develop healthy eating habits that stick – and lose weight, boost their metabolism, improve their digestion, and quit sugar.
She writes healthy and delicious plant-based recipes for her popular blog. She is also the author of the #1 New Release on Amazon, The Real Food Grocery Guide, the most practical guide to selecting the healthiest foods, without going broke, which has been praised by Dr. Oz and InStyle magazines. You can find her on instagram @mariamarlowe.