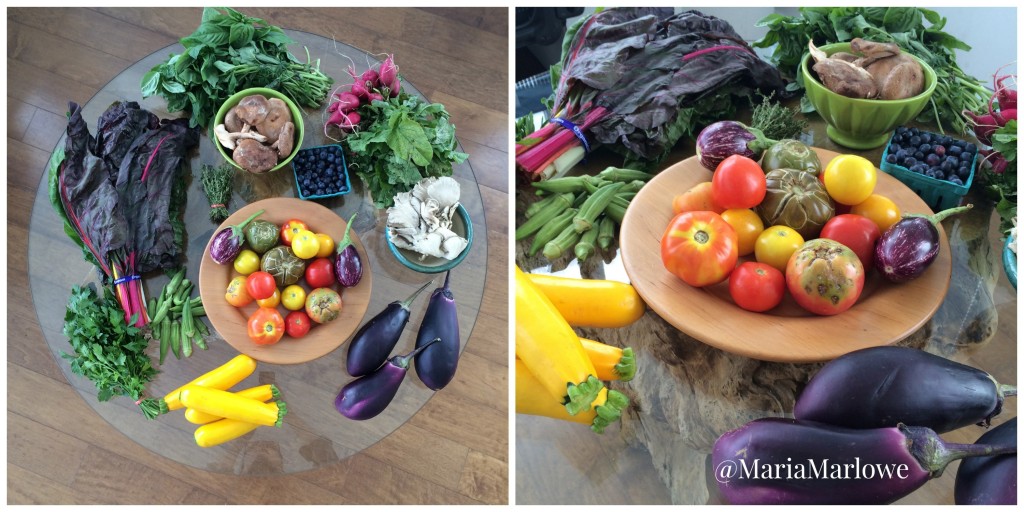 A while back I did a post called "
How Not to Spend a Fortune at Whole Foods
." It was one of my most popular, so I have expanded it to share my tips on how to save money on organic and healthy groceries in general.
And remember: "You can either pay the farmer now, or pay the doctor later." (I can't take credit for that, but sure is spot on.)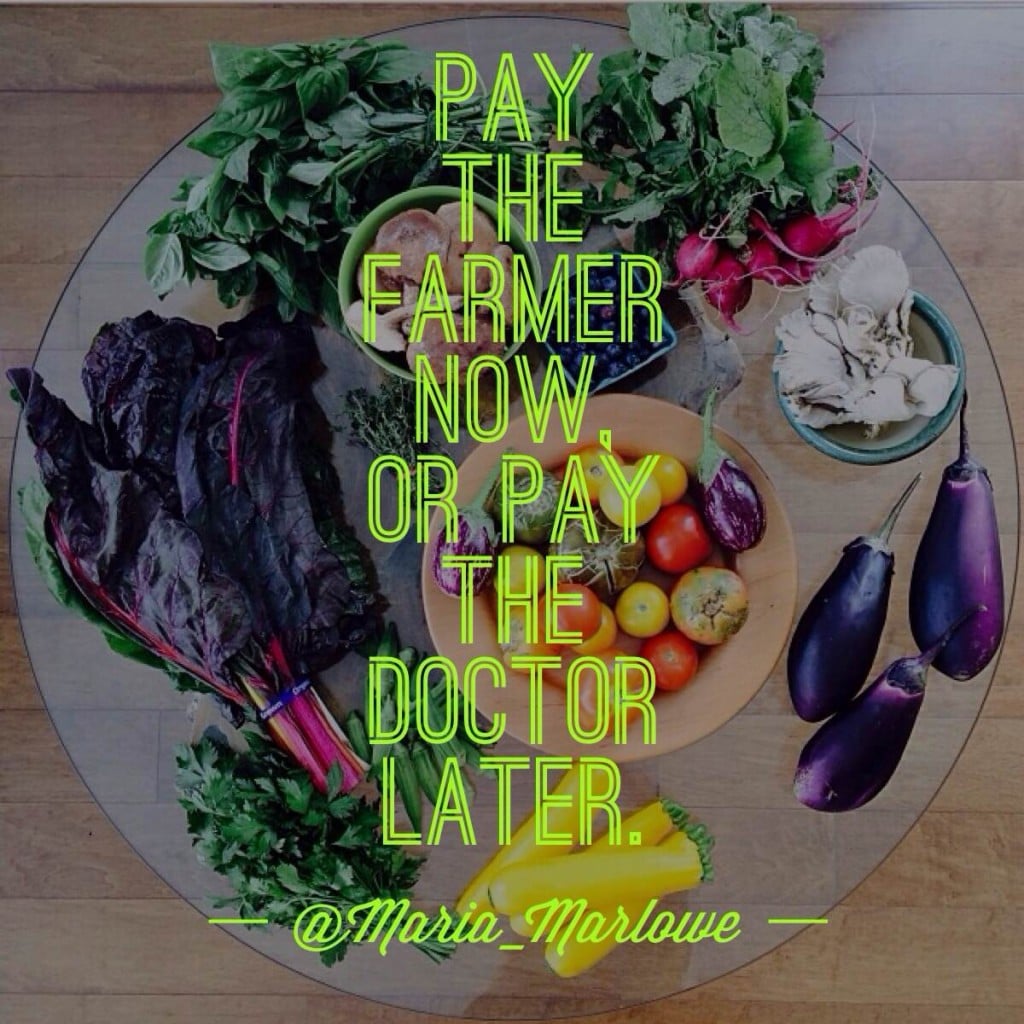 Order non-perishable

groceries

online:
Online
grocery
stores tend to sell non-perishable
organic
and non-GMO items at a fraction of
grocery
store prices… and some even offer free 2-day shipping. I typically stock up on things like Tinkyada
organic
brown rice pasta (AKA the tastiest healthiest pasta ever), spices, olive oil, sprouted chickpea flour (I'm obsessed with it!), and more from
thrivemarket.com
.
Thrive Market is by far, the best, most economically priced online store for organic and healthy non-perishables, like oils, spices, nut butters, snacks, flours, dry goods, and personal care products. They have a membership model, in which you pay $5 a month (or $60/ year), in order to get organic and healthy groceries at 25%-50% off! I calculated that I save over $1,500 a year by shopping there. Check out the
whole review here
, or use
this link
to save 15% off your first order, get a free month membership, and a free jar of coconut oil!
Another option is Vitacost. I've found them to be about 30% off
grocery
store prices, and they offer free 2 day shipping over $49 (so no schlepping heavy bags home!). Plus, when you use this link, you get
$10 off Your First Vitacost Order
.
I also like
nuts.com
for the best priced and high quality
organic
nuts (which get super pricey in the
grocery
store) On some varieties, they are up to 40% cheaper than Whole Foods.
Shop Big Box Retailers like COSTCO
Organic
and non-GMO are becoming big business. And you can now find a decent selection of fresh
organic
produce and packaged goods at Costco, and even Walmart. I've seen tons of fresh produce, Chia pods, Mary's Gone Crackers, and even Go Raw Organic Snacks at Costco…yes, Costco! I even discovered Earthbound Farms organic greens and avocado at a Walmart in Puerto Rico!
Go to Farmers Markets
Fresh, local, and seasonal produce not only tastes better, it's better for you. You do have to be a savvy shopper at a farmers market though, because while some items may be much cheaper than the
grocery
store, others can be doubly and triply expensive! (I have found that to be the case in NYC for tomatoes and salad greens. True story, one farm tried to charge me $50 for a 1 lb. bag of mixed baby greens at the Union Square Farmers Market…naturally I said no thanks.)
When you get to the market, peruse all of the vendors first to get a sense for offerings and price points, as you will likely find a range of prices for the same item even amongst vendors at one market. Go early in the AM to get the best picks.
New York Shoppers
Fairway has a large selection of
organic
foods, cheaper than Whole Foods. Westerly on 54th St. and 8th Avenue has a great selection, and I find their packaged goods to be cheaper than Whole Foods.
And in case you missed my earlier Whole Foods Post, I am copying it here:
They may be nicknamed "Whole Paycheck" but if you know how to shop at Whole Foods, you can great deals, and certain things are actually cheaper than farmers markets or other stores.
Check the Weekly Sales Flyer
: Each store publishes a
weekly sales flyer
. You can find it online before you go, or the printed version in-store. Stock up on non-pershable items when they're on sale, and plan your weekly dinner menu based on the flyer, too. If you're favorite fruit is on sale, stock up and freeze for smoothies.
Buy in Bulk: For dry goods and pantry staples, like lentils, dried beans, quinoa, nuts, seeds, brown rice, and grains, buying them in bulk is usually (but not always) cheaper than if you buy a pre-packaged variety. Case in point: I've found Whole Food's 365 brand nuts tend to be cheaper pre-packaged than in bulk bins. Compare prices to be sure you're getting the best deal.
Buy the Case: If you use a lot of a something, say coconut oil or Mary's Gone Crackers, buy a case, and you'll receive 10% off.
Buy 365 Brand: The 365 brand is Whole Food's private label, and is typically a fraction of the price of comparable name-brand items. While the seal is on just about everything from frozen fruit bars to hand soap, I recommend looking for the colorful square seal on simple staples, like nuts, rather than processed foods.
Bring Reusable Shopping Bags: For each shopping bag you bring, you get 5-10 cents off. (Hey, every penny counts!)
What other tips/ resources do you have for how to save money on organic groceries? Share your tips in the comment section below!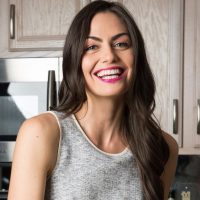 Maria Marlowe
Maria Marlowe is a holistic nutrition and wellness coach who uses real food to help her clients improve their health, weight, and skin. She offers a 28-day healthy eating meal plan that teaches you how to batch cook, as well as one to clear up acne. Her most popular program is EatSLIM, a 10-week online group glass that guides participants to develop healthy eating habits that stick – and lose weight, boost their metabolism, improve their digestion, and quit sugar.
She writes healthy and delicious plant-based recipes for her popular blog. She is also the author of the #1 New Release on Amazon, The Real Food Grocery Guide, the most practical guide to selecting the healthiest foods, without going broke, which has been praised by Dr. Oz and InStyle magazines. You can find her on instagram @mariamarlowe.