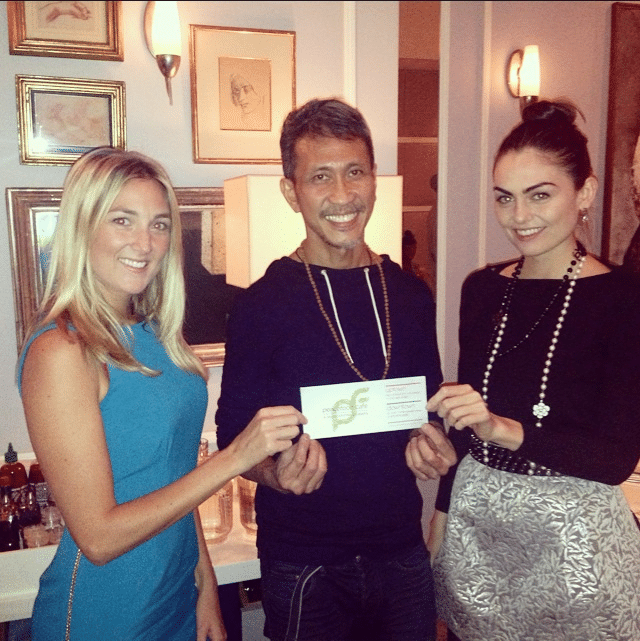 One of my favorite places to meet clients or friends is at Peacefood Cafe in Union Square.
I love how big and spacious it is, and I'm particularly fond of the fact that it doesn't look very hippie/granola, despite the vegan menu. 🙂
Last night I met up there with one of the most inspiring (and gorgeous!) women I know, Liana Werner-Gray. (Her book, The Earth Diet, is coming out the end of October and I'll have more juicy details on that soon!) We chatted with the cafe owner, Peter, and devoured a few of their delicious dishes.
For me, I can't go to Peacefood with out ordering their baked chickpea fries. They are my favorite thing on the menu.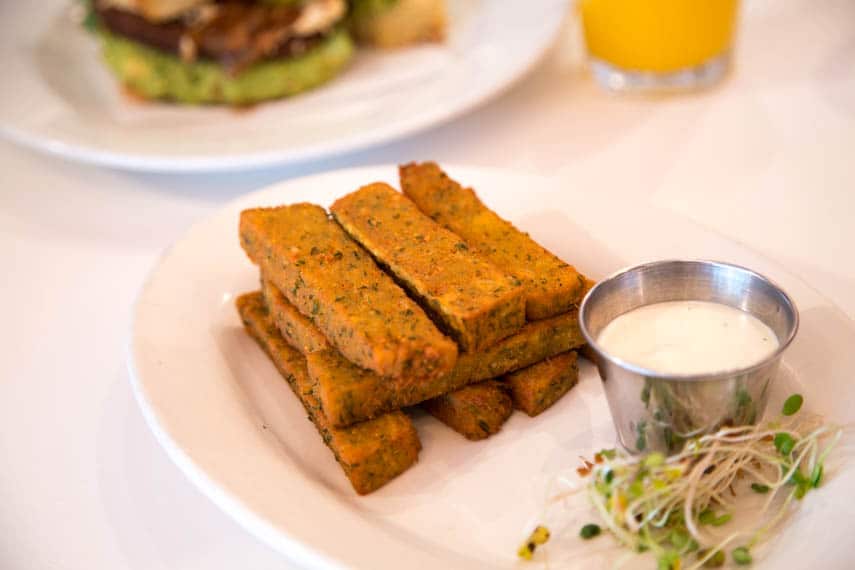 Then we each had a soup, although last time I was there, I had the raw pizza, and it is now my second favorite thing on the menu. I also like their salads and roasted veggie plate.
For dessert we finished it off with a big piece of double layer chocolate cake.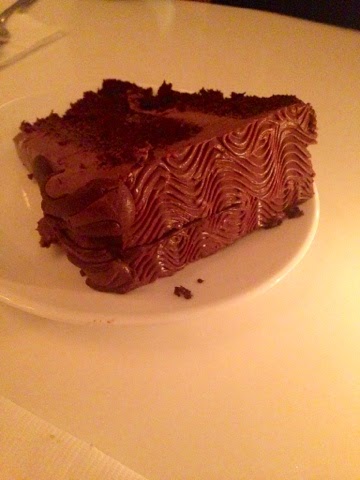 Peacefood is located on 11th Street, right off of University. If you're near Union Square, you must check it out, there is plenty to choose from, and the menu will satisfy omnivore and vegans alike.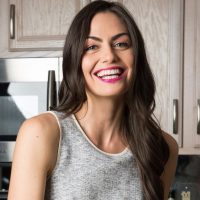 Maria Marlowe
Maria Marlowe is a holistic nutrition and wellness coach who uses real food to help her clients improve their health, weight, and skin. She offers a 28-day healthy eating meal plan that teaches you how to batch cook, as well as one to clear up acne. Her most popular program is EatSLIM, a 10-week online group glass that guides participants to develop healthy eating habits that stick – and lose weight, boost their metabolism, improve their digestion, and quit sugar.
She writes healthy and delicious plant-based recipes for her popular blog. She is also the author of the #1 New Release on Amazon, The Real Food Grocery Guide, the most practical guide to selecting the healthiest foods, without going broke, which has been praised by Dr. Oz and InStyle magazines. You can find her on instagram @mariamarlowe.