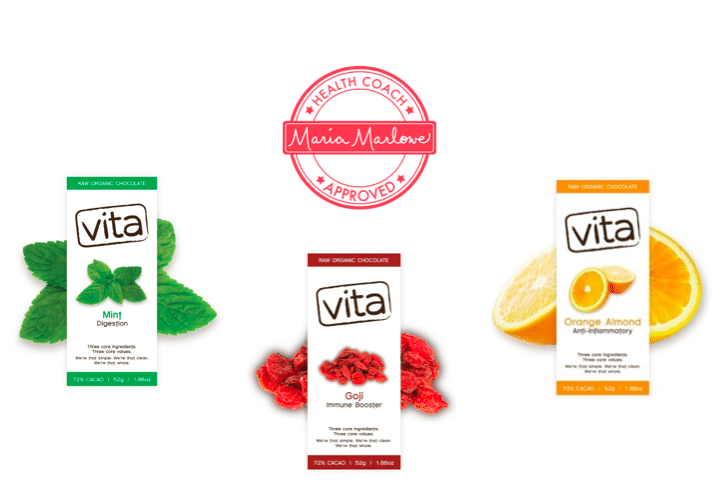 Want to get the most nutritional bang per bite of chocolate? Here is my review of the best dark chocolate bars.
Chocolate: How to Choose
I'm sure you've heard at some point that chocolate and candy bars cause breakouts and weight gain, meanwhile "dark chocolate" is often praised for its health benefits. So, what should you look for when you're buying chocolate?
Stick to brands that:
have high levels of cocoa (it should clearly state a percentage of 70% or higher).
are sweetened with coconut sugar, maple sugar, honey, or stevia instead of cane or beet sugar.
don't list sugar (no matter what type) as the first ingredient.
don't contain dairy (milk, milk powder, etc.).
The reason chocolate gets a bad wrap, is it's typically loaded with sugar and milk…the culprits behind weight gain and blemishes. Dark chocolate, on the other hand, contains a higher percentage of cacao, or cocoa, which is loaded with minerals and antioxidants and the feel good ingredients that boost your serotonin, making you feel happier after eating it. Dark chocolate can be an excellent snack, treat, or dessert to replace the typical sugar-laden alternatives.
If you're new to dark chocolate, and your taste buds are used to the sugary stuff, start with 60% dark chocolate, get used to that for a couple weeks, then switch to 70%, get used to that, and then move up to 85%. 99% is super bitter, and is only for the most hard core choco-philes.
Now of course the inevitable follow up question to the above is: Which is the best dark chocolate brand?
Best Dark Chocolate Brands
The below are all Maria taste-tested and approved. While they may be harder to find in mainstream grocery stores, I guarantee your local health food store or Whole Foods is overflowing with options.
I will warn you. If you are used to buying "regular" chocolate, you may have a little bit of sticker shock. These bars are typically about $5-6, but the taste, quality, and ingredients make them worth it. Any chocolate bar you can but for $1, 2, 3, even $4 is likely just sugar with a little bit of cocoa. No healthy benefits there.
All of my chocolate picks are:
dairy-free
refined sugar free
organic or fair trade
and of course, taste good
First Place
Vita Organics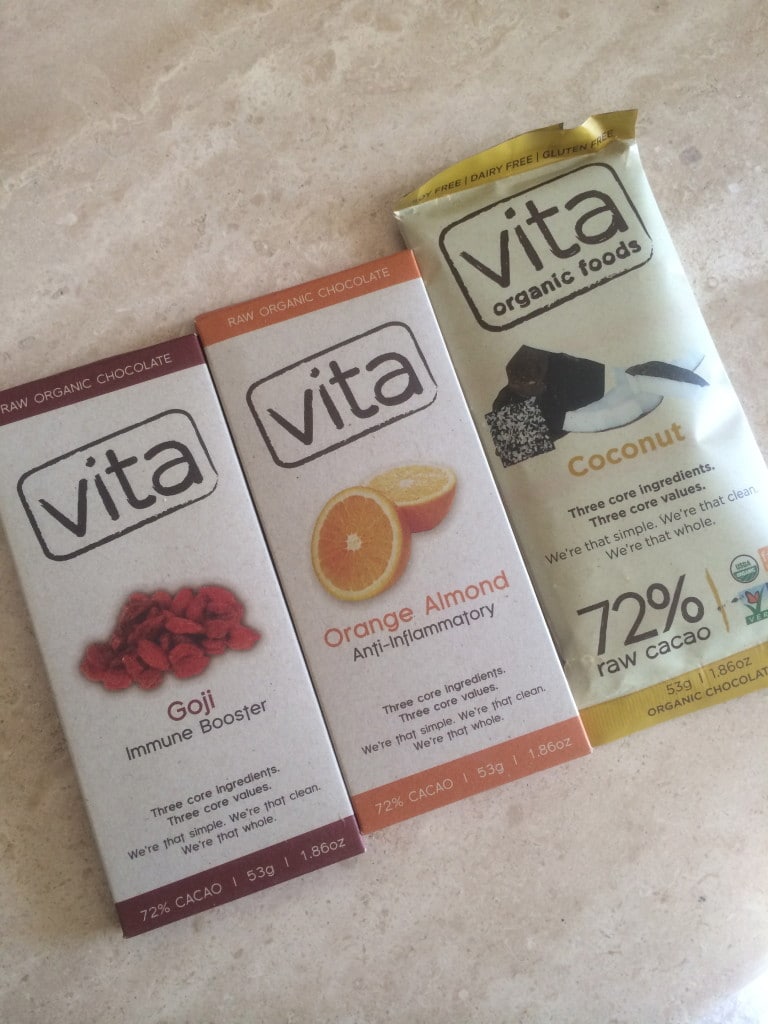 My favorite brand of chocolate is Vita Organics. I can't decide which I like more, their goji flavor or their orange almond flavor. Both are divine.
With just 3 simple ingredients, 72% cocoa, added superfoods, and sweetened with coconut sugar, Vita Organics definitely earns my stamp of approval.
You can order online or find a store near you.
Second Place
LuLu's Chocolate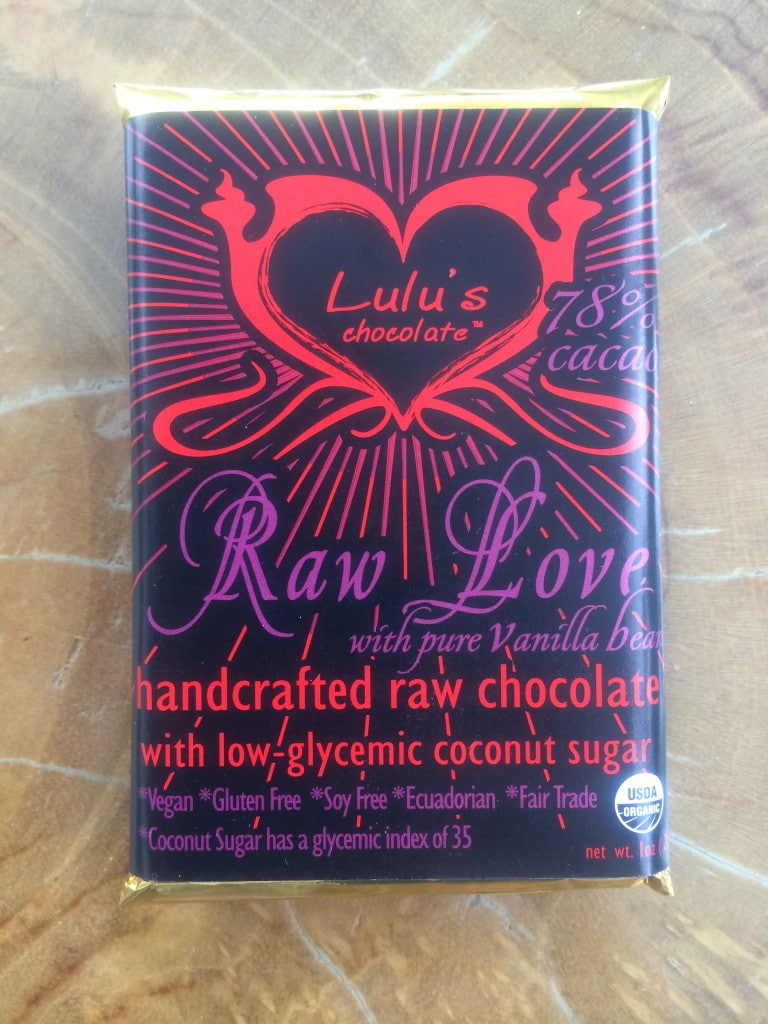 LuLu's was actually the first coconut sugar sweetened chocolate I found, although this one is a bit harder to come by, on the east coast anyway. It has a vanilla-y flavor which I like, and I'm particularly fond of the Smoked Sea Salt and Sprouted Almonds variety. They do have it at a few Whole Foods in California, but not in New York yet. You are more likely to find it at local health food stores. You can order it online or find it in a store near you.
Third Place
Sacred Chocolate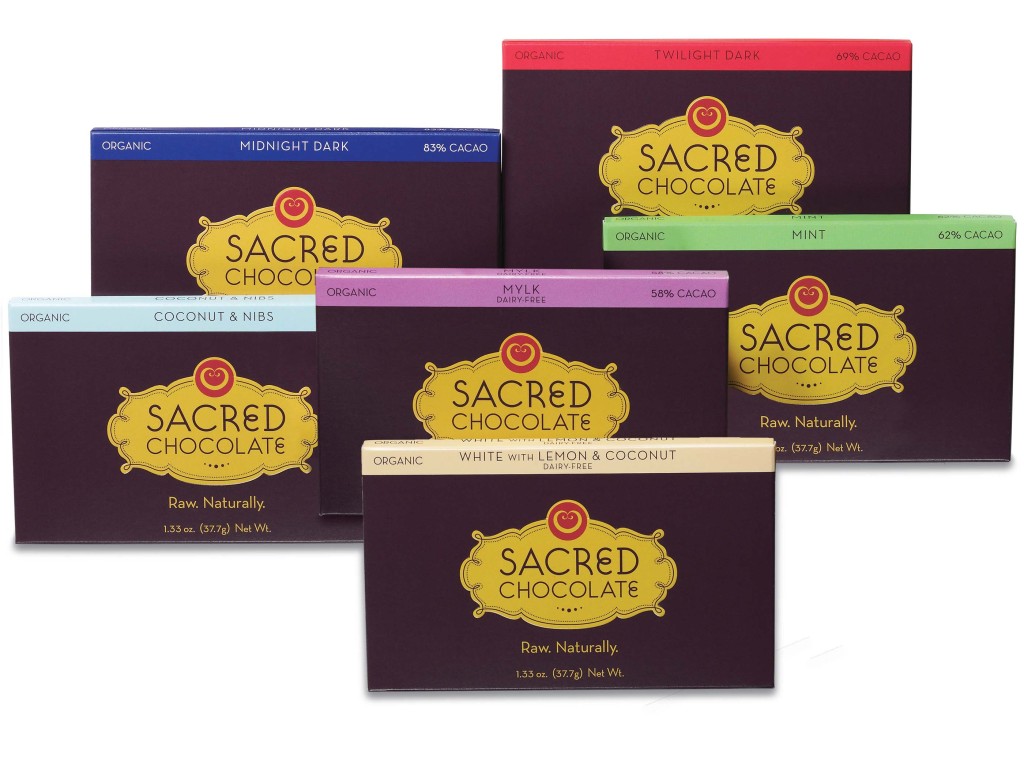 Sacred Chocolate is raw chocolate sweetened with maple sugar. It's very tasty and creamy, without any dairy. I like the midnight dark and the mylk versions. The downside is that it's a bit pricier, at about $8 a bar, plus harder to find.
Runner Up
Organic Nectars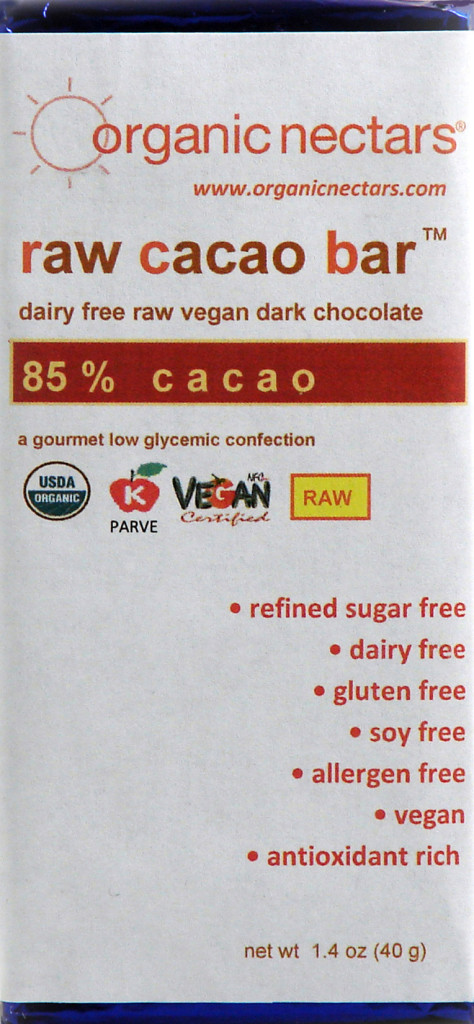 I'm not sure how they do it, but Organic Nectars bars taste ultra creamy like milk chocolate. If you like milk chocolate, you may want to check this brand out. They are sweetened with coconut sugar, which gets my thumb up.
Dark Chocolate Impostors
Since we are on the subject of best dark chocolate, I just had to call out this one particular fake dark chocolate: Hershey's Special Dark.
You wouldn't be naive to think a chocolate bar named "Special Dark" would be dark chocolate, but it's not.
This is the ingredient list:
Sugar, Chocolate, Cocoa Butter, Cocoa, Milk Fat, Lactose (Milk), Soy Lecithin , PGPR, Emulsifier , Vanillin, Artificial Flavor, Milk
You see that sugar is the first ingredient, which means sugar makes up the bulk weight of the product. That is also reflected in the nutrition table. Special Dark contains 21 grams of sugar for approximately 40 grams of chocolate (the entire package). Compare that to the same amount of a Vita Organics bar above, which only has 12 grams.
You'll also notice that there is no percentage cacao listed on the front, another dead giveaway that it's not really dark chocolate. Not to mention it's loaded with undesirable low-quality ingredients, like vanillin (vanilla flavor made from chemicals) and artificial flavors. PGPR is used as a filler used to reduce the cost of the bar.
I get so upset when I see things like this, because I feel like it is purposely misleading. So, read your labels carefully!
Do you have a favorite healthy dark chocolate, that meets the criteria at the top? Or, did you realize that your favorite dark chocolate is an impostor? Leave a comment below to share some other brands we should look out for, either good or bad!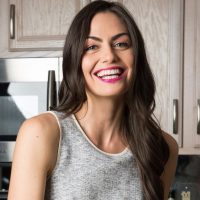 Maria Marlowe
Maria Marlowe is a holistic nutrition and wellness coach who uses real food to help her clients improve their health, weight, and skin. She offers a 28-day healthy eating meal plan that teaches you how to batch cook, as well as one to clear up acne. Her most popular program is EatSLIM, a 10-week online group glass that guides participants to develop healthy eating habits that stick – and lose weight, boost their metabolism, improve their digestion, and quit sugar.
She writes healthy and delicious plant-based recipes for her popular blog. She is also the author of the #1 New Release on Amazon, The Real Food Grocery Guide, the most practical guide to selecting the healthiest foods, without going broke, which has been praised by Dr. Oz and InStyle magazines. You can find her on instagram @mariamarlowe.