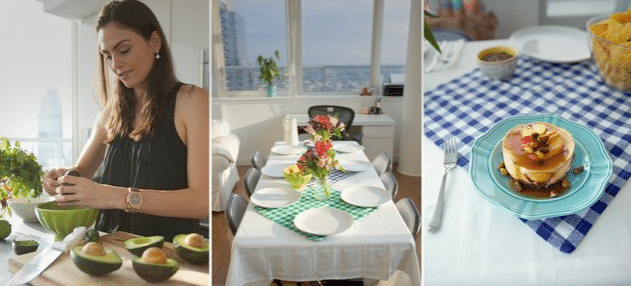 If you're on my email list, you'll know that I recently mentioned I'll be hosting a lot more events, dinner parties, and all around awesome gatherings of cool people for good causes.
In college, I went through a period where every Friday night I'd have a big dinner party with my friends. We'd usually end up cooking together, and spent all night laughing, eating, and talking…plus, it was a stealth way for me to subtly show people that healthy food actually tasted good. Without any preaching on my part, my friends started adding flax seed to their salads, switching to whole wheat pasta (that was then, now I would recommend brown rice pasta), and asking about the benefits of all the green stuff I put on their plate…all because they actually liked the taste of it.
I'm a bit of a work-a-holic (ok more than a bit), and as I'm sure you know, the further you get away from college, the less and less time you spend with friends.. I've recently began craving that connection and time to unwind at the end of the week, so I'm officially re-instating my dinner parties…but now that I have a blog and many in my original dinner party crew are no longer in NY, they are about to get even more interesting.
I'm a big believer that food is meant to be shared, and that dinner is as much about the company, conversation, and atmosphere as it is about the food.
So, on October 18th, I'm opening up my space to host a dinner party with a seasonal, Mexican-inspired menu, and I'd love to have you join!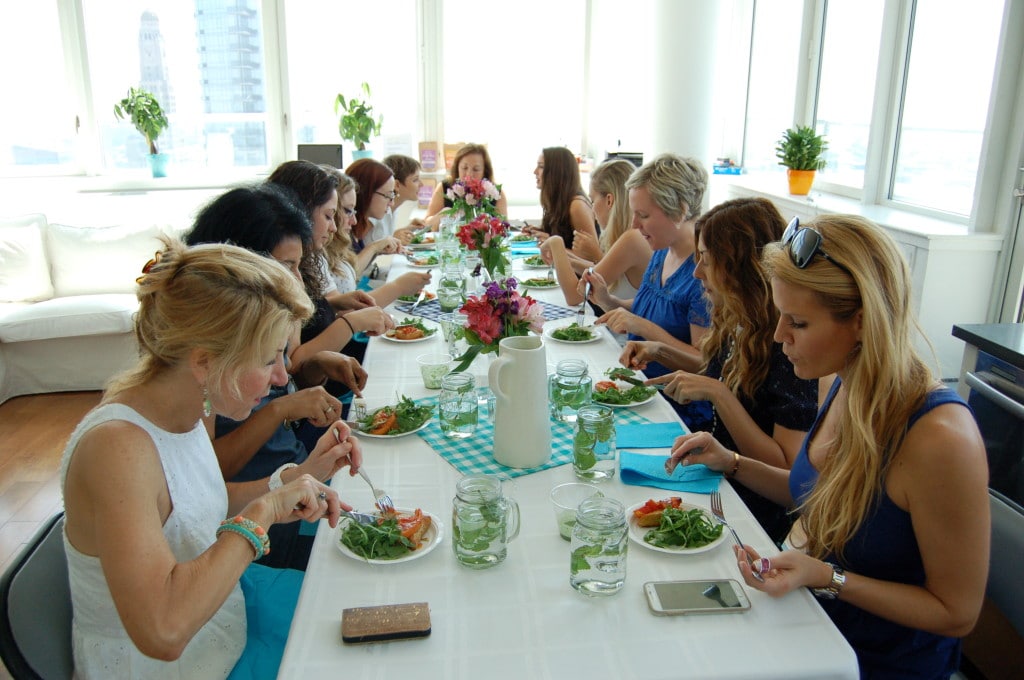 THE EXPERIENCE
Watch the sunset from the terrace of the Booklyn Wellness Sanctuary, with a magnificent view of the river, Lady Liberty, the Manhattan Skyline & Brooklyn.
It will be a family-style sit down dinner.
We are conveniently located just 15 minutes from Union Square on the Q line. Also easily accessible by the 2,3,4,5,R, and B trains.
Majority of food sourced is local, seasonal, and organic.
You can come alone, with a date, or with friends!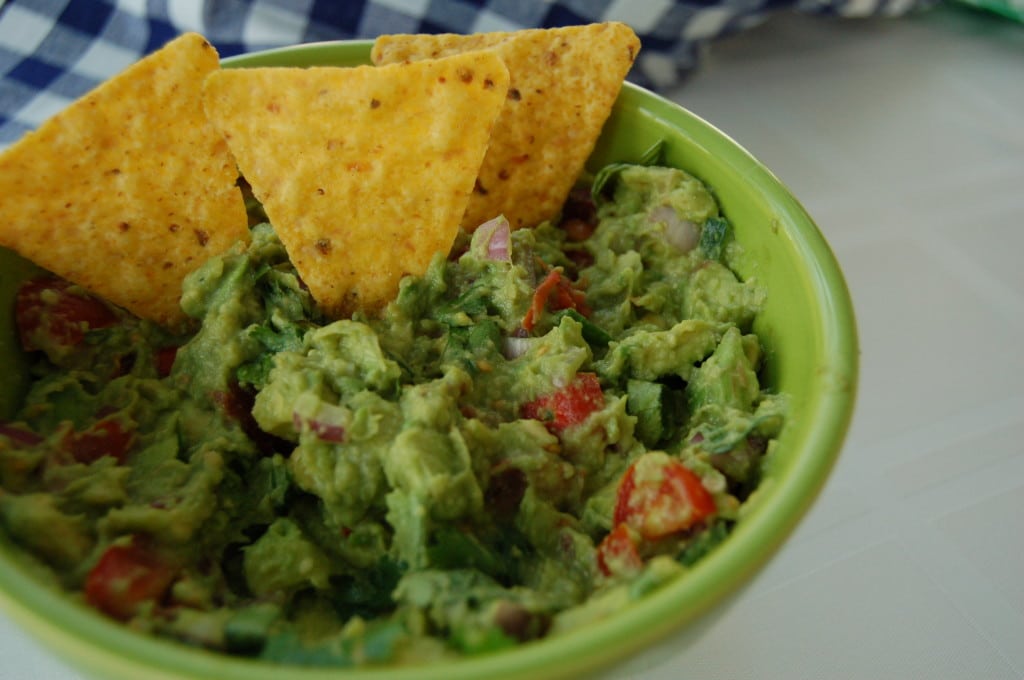 THE MENU
STARTER:
Fresh-made Guacamole with Organic Corn Chips
MAIN COURSE:
Overstuffed Sweet Potato, Organic Kale, Caramelized Onion, & Organic Tempeh Quesadilla topped with Cashew Sour Cream & Pumpkin Seed Salsa.
Basmati Rice drenched in Creamy Coconut Milk, Fresh Herbs, with a squeeze of Lime.
Cumin Black Beans with Farmer's Market Organic Mushrooms
DESSERT:
Creamy Pumpkin Pie with Maple Cinnamon Pecans
TO DRINK:
Cucumber Mint Lime Water
BYOB
*The entire menu is vegan, gluten-free, dairy-free, refined sugar free. Only sweeteners used in dessert are coconut sugar and maple syrup. All "creams" are coconut or nut based. Everything labeled "Organic" will be 100% organic, and as for remaining ingredients, I will choose organic whenever possible.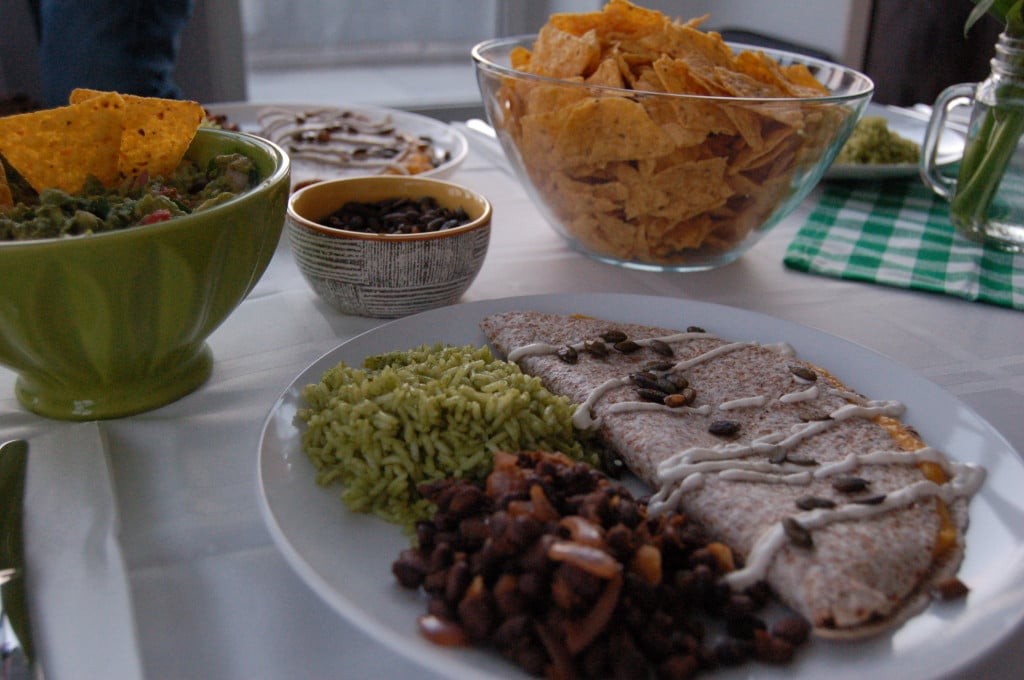 Guacamole and the full plate: a quesadilla bursting at the seems with sweet potato, kale, caramelized onion, and tempeh, with sides of cumin black beans with sauteed mushrooms, and a creamy coconut-herb rice.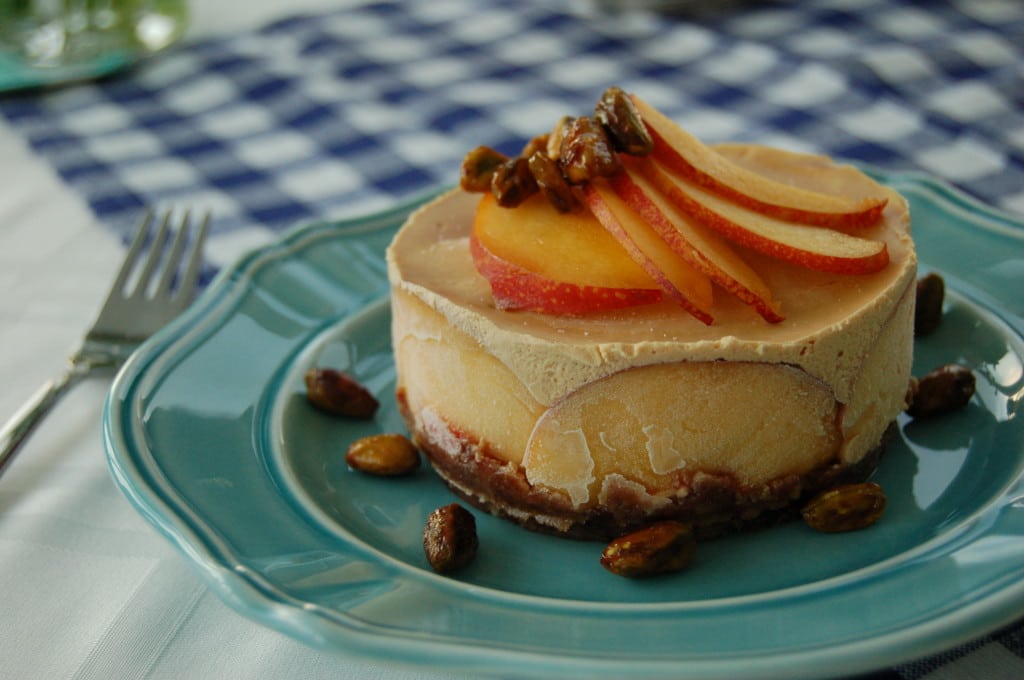 This was the original Nectarine Cheesecake I made for my summer Mexican soiree… The Fall Pumpkin version will be just as decadent.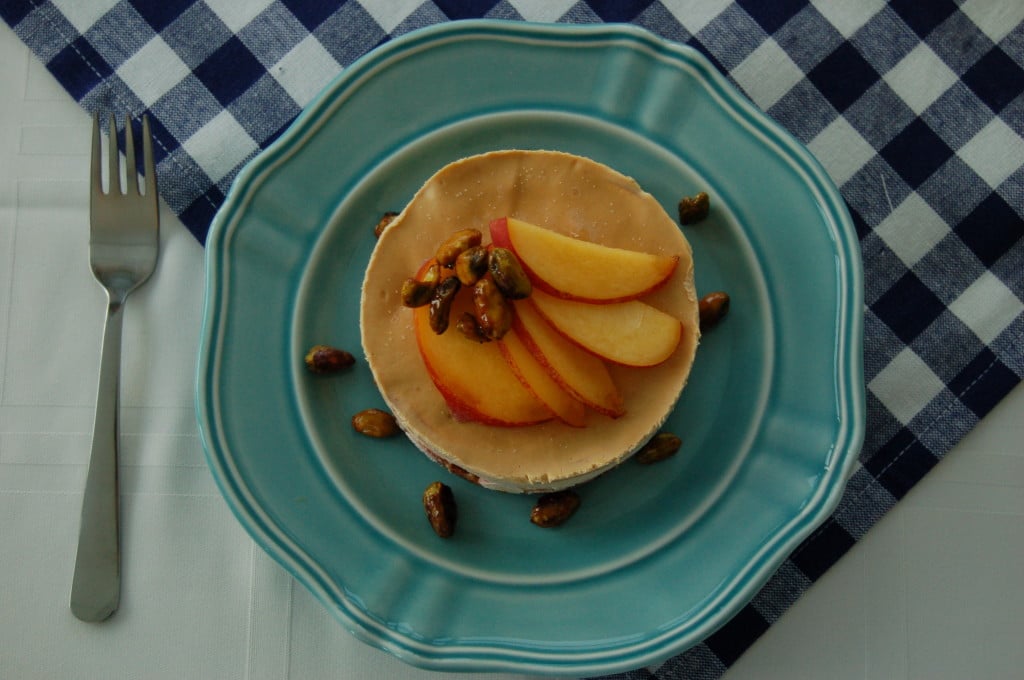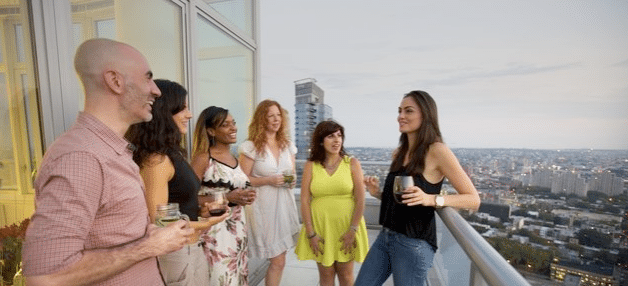 Due to space, the event is limited to 13 people,. Purchase your ticket below to snag a spot at the table.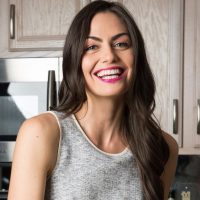 Maria Marlowe
Maria Marlowe is a holistic nutrition and wellness coach who uses real food to help her clients improve their health, weight, and skin. She offers a 28-day healthy eating meal plan that teaches you how to batch cook, as well as one to clear up acne. Her most popular program is EatSLIM, a 10-week online group glass that guides participants to develop healthy eating habits that stick – and lose weight, boost their metabolism, improve their digestion, and quit sugar.
She writes healthy and delicious plant-based recipes for her popular blog. She is also the author of the #1 New Release on Amazon, The Real Food Grocery Guide, the most practical guide to selecting the healthiest foods, without going broke, which has been praised by Dr. Oz and InStyle magazines. You can find her on instagram @mariamarlowe.