This past weekend I taught a healthy dessert cooking class at The Seed festival, and had a table to sample my new smoothie line, called Gold & Glow (more on that soon!). So many clients and blog readers came out, it was so fun to see familiar faces and meet new ones. Here is the recap in photos: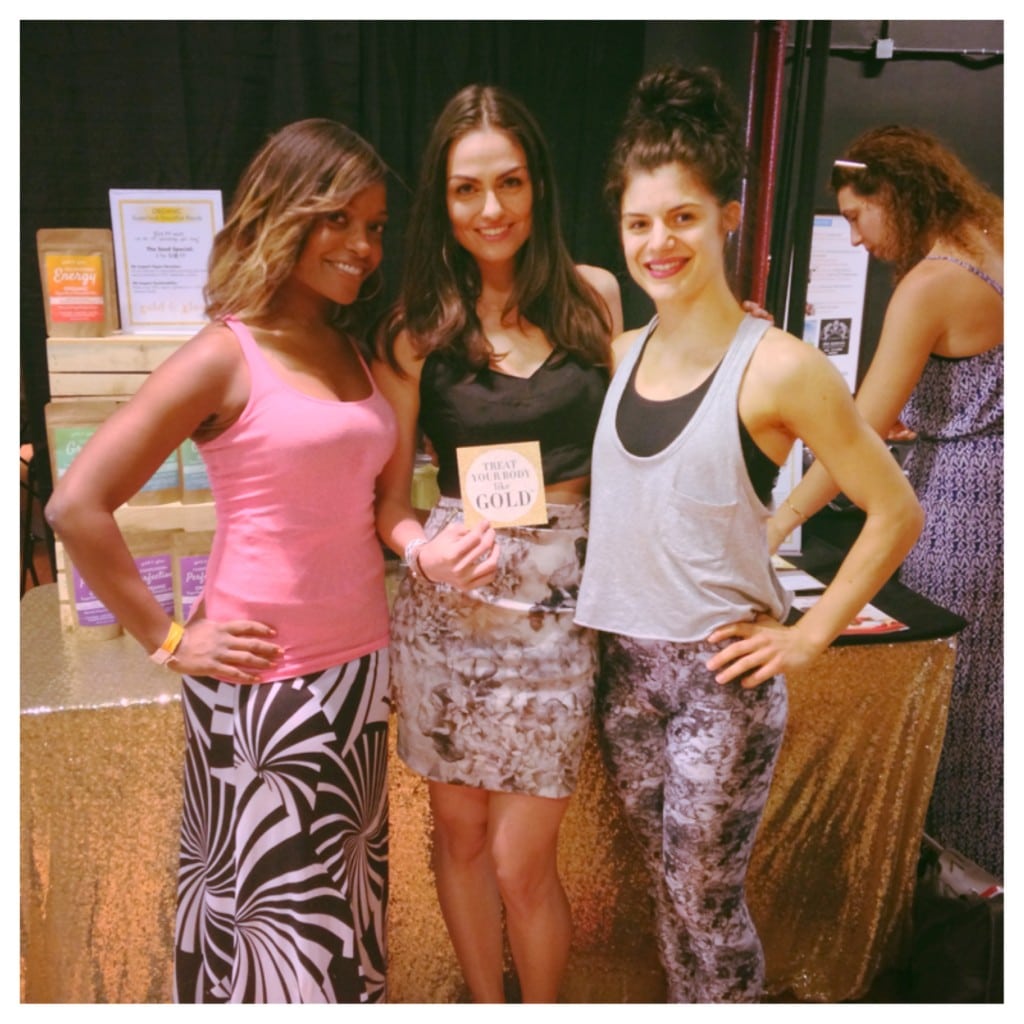 My new motto: Treat Your Body Like Gold.* Joined by some friends in front of my table.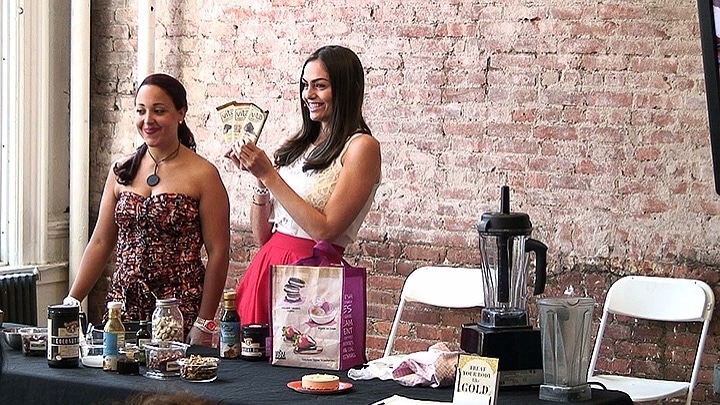 On Saturday, I did a healthy dessert demo. I was holding up my favorite dark chocolate, by Vita Organics, which was part of a swag bag giveaway at my cooking demo. I'm joined by my friend and helper for the day, Ibelitza of Deliciously Wholesome.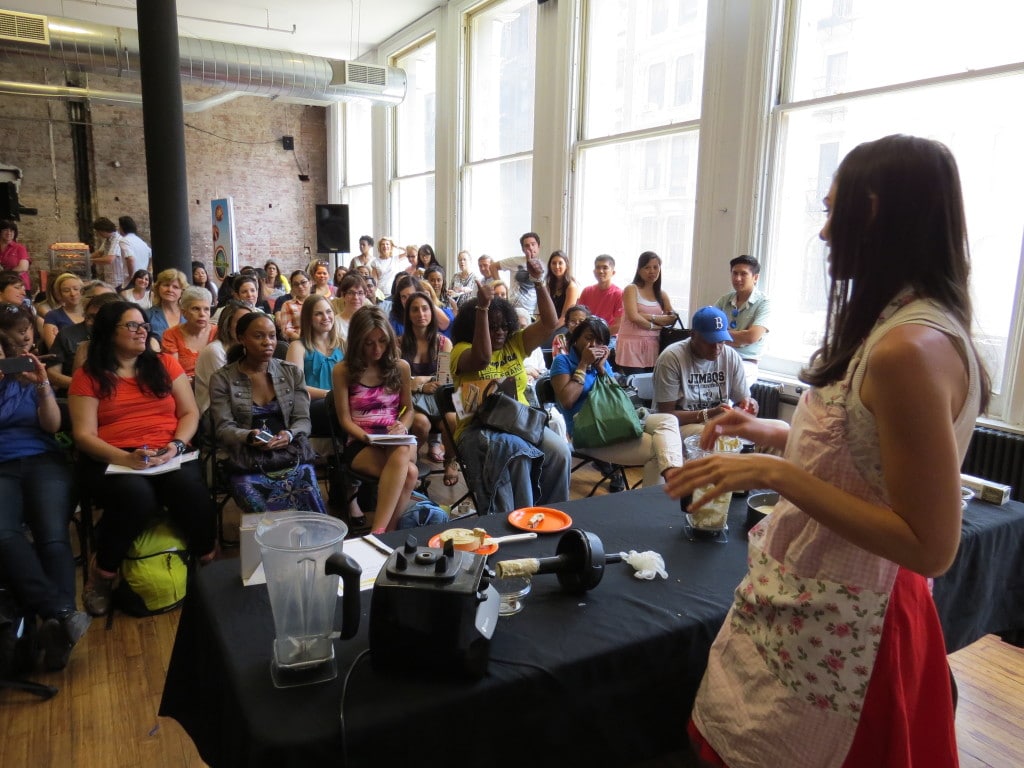 There were close to 100 people in attendance, excited to try some raw vegan cheesecake and chocolate date truffles.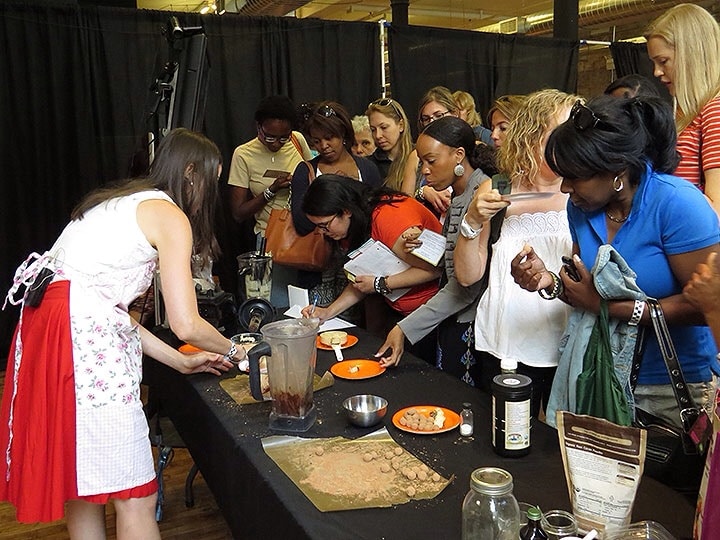 After the cooking demo, everyone wanted to sample the goodies.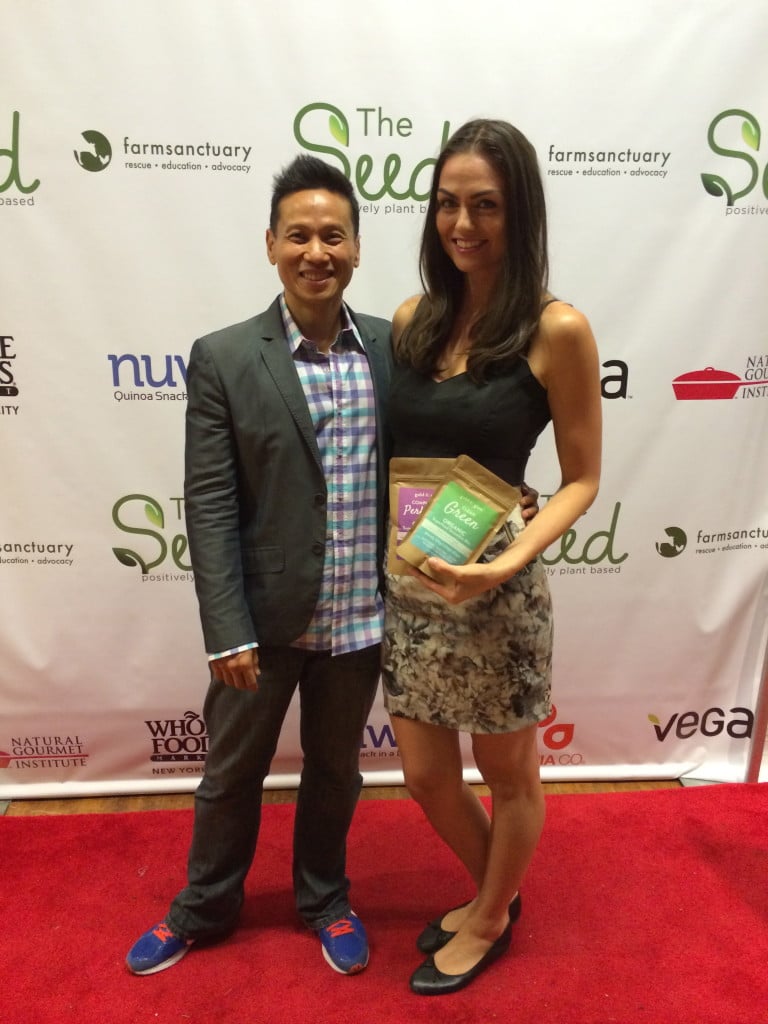 With man of the hour, Pas, the producer of The Seed, and my new smoothie line, called Gold & Glow.
At my table…sampling a sneak peak of the new smoothie line!
*Treat Your Body Like Gold is a pending servicemark and trademark. Wahoo!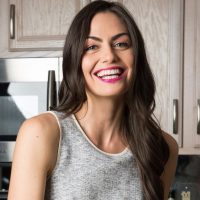 Maria Marlowe
Maria Marlowe is a holistic nutrition and wellness coach who uses real food to help her clients improve their health, weight, and skin. She offers a 28-day healthy eating meal plan that teaches you how to batch cook, as well as one to clear up acne. Her most popular program is EatSLIM, a 10-week online group glass that guides participants to develop healthy eating habits that stick – and lose weight, boost their metabolism, improve their digestion, and quit sugar.
She writes healthy and delicious plant-based recipes for her popular blog. She is also the author of the #1 New Release on Amazon, The Real Food Grocery Guide, the most practical guide to selecting the healthiest foods, without going broke, which has been praised by Dr. Oz and InStyle magazines. You can find her on instagram @mariamarlowe.