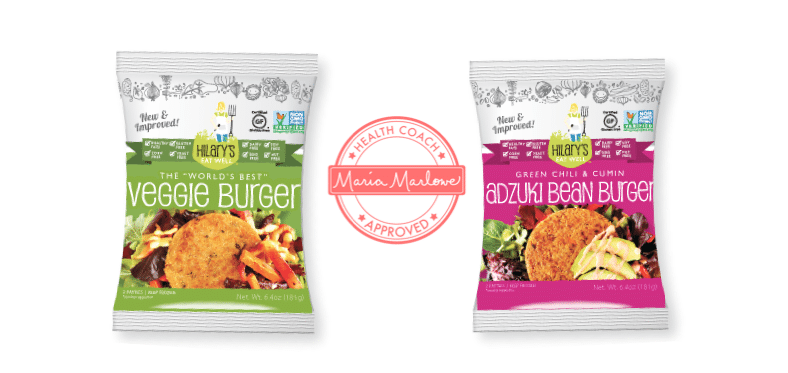 Veggie burgers are hit or miss. Some are good, some are bad…but I have finally found my favorite!
Hilary's Eat Well veggie burgers come in a few different varieties, like original, green chili and cumin, hemp and greens, root veggie, and black rice. They are all equally delicious and made with the cleanest ingredients: quinoa, beans, seeds, and veggies.
They can be found in the freezer section at Whole Foods, and make an excellent quick lunch or dinner. I skip a bun, and instead eat it over a salad or simply with avocado on top. They take about 10 minutes to make, so I always keep a supply in my freezer for nights when I don't feel like cooking.
Compared to any other veggie burger on the market, these are by far the healthiest and tastiest! Talk about win-win.
Have you tried Hilary's Eat Well burgers yet? Leave a comment below and let me know what you thought! (I'm pretty sure you'll love them…I've got all my clients hooked on them!)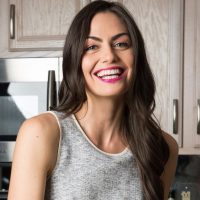 Maria Marlowe
Maria Marlowe is a holistic nutrition and wellness coach who uses real food to help her clients improve their health, weight, and skin. She offers a 28-day healthy eating meal plan that teaches you how to batch cook, as well as one to clear up acne. Her most popular program is EatSLIM, a 10-week online group glass that guides participants to develop healthy eating habits that stick – and lose weight, boost their metabolism, improve their digestion, and quit sugar.
She writes healthy and delicious plant-based recipes for her popular blog. She is also the author of the #1 New Release on Amazon, The Real Food Grocery Guide, the most practical guide to selecting the healthiest foods, without going broke, which has been praised by Dr. Oz and InStyle magazines. You can find her on instagram @mariamarlowe.