If you're counting calories, and not losing weight, here's why:
All calories weren't created equal.
For example, 100 calories of Oreo cookies, will not do the same thing to your body as 100 calories of avocado. You know from your own personal experience, that you feel quite different after eating two Oreos than when you eat half an avocado.
A study by the Harvard School of Public Health supports the notion that losing weight is not about counting calories, but rather, ensuring you are getting high quality foods. According to the study's head researcher, Dariush Mozzaffarian, M.D., D.P.H. "Different foods and beverages affect hunger and fullness differently, and how hungry or full you feel can impact how much you eat."
He goes on to state: "Trying to eat everything in moderation won't be as effective as focusing on consuming a more healthy diet in general."
Based on the study, these are some of the foods to add or avoid:
Top Foods for Weight Loss Top Foods for Weight Gain
Yogurt Potato Chips
Nuts Potatoes
Fruit Sugar-sweetened beverages
Whole grains Unprocessed red meats
Vegetables Processed meats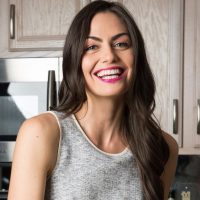 Maria Marlowe
Maria Marlowe is a holistic nutrition and wellness coach who uses real food to help her clients improve their health, weight, and skin. She offers a 28-day healthy eating meal plan that teaches you how to batch cook, as well as one to clear up acne. Her most popular program is EatSLIM, a 10-week online group glass that guides participants to develop healthy eating habits that stick – and lose weight, boost their metabolism, improve their digestion, and quit sugar.
She writes healthy and delicious plant-based recipes for her popular blog. She is also the author of the #1 New Release on Amazon, The Real Food Grocery Guide, the most practical guide to selecting the healthiest foods, without going broke, which has been praised by Dr. Oz and InStyle magazines. You can find her on instagram @mariamarlowe.