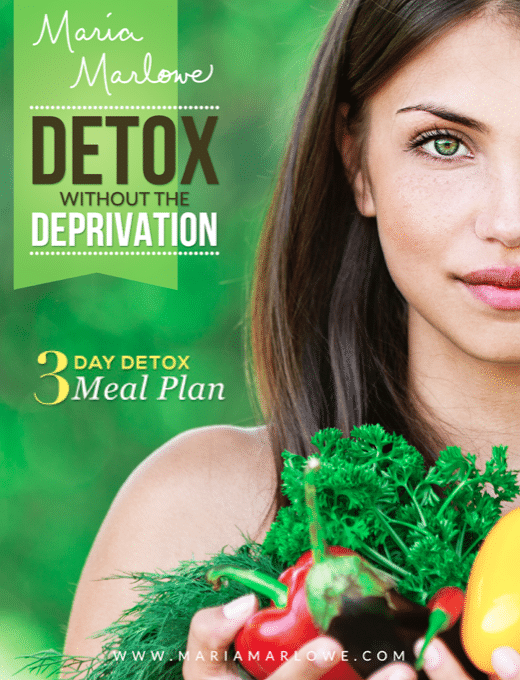 Detoxifying through your diet doesn't have to mean fasting, and if done periodically, is one of the best ways to stay healthy.
Detox without the Deprivation is a short guide that explains the benefits of detoxing, why we must do it, and outlines nature's detox foods. It also includes a complete 3-day detox meal plan, so you can detox without the deprivation of a fast.
The benefits of each food are outlined, so you'll know exactly which foods to incorporate more of in your diet, even after the 3 days are up.
The best part? The meals are delicious and satisfying. No juicer required.
"I did the 3-day detox program and I LOVED it. I lost about 4 lbs. that week and never felt hungry. I have been recommending it to everyone I know. I'm also still using a lot of the recipes. Thank you so much for this program. I feel like it was just what I needed to give my metabolism a little boost and recommit to healthy, clean eating." – Ashley Healy

"I've been surprised at how satisfied I've been. I haven't felt hungry or had cravings. My children, 8 and 13, loved the Ultimate Detox Salad, and are even asking me to make it again!"-Lilia Hernandez Benjamin

"I just wanted to let you know that I loved the 3-day detox and am still making the recipes. I am down about 4 lbs since last week and it just occurred to me that I would like you to write a cookbook." –Linda Mullaney