Check out these quick and easy Moroccan-inspired dishes as featured on CBS NY morning news.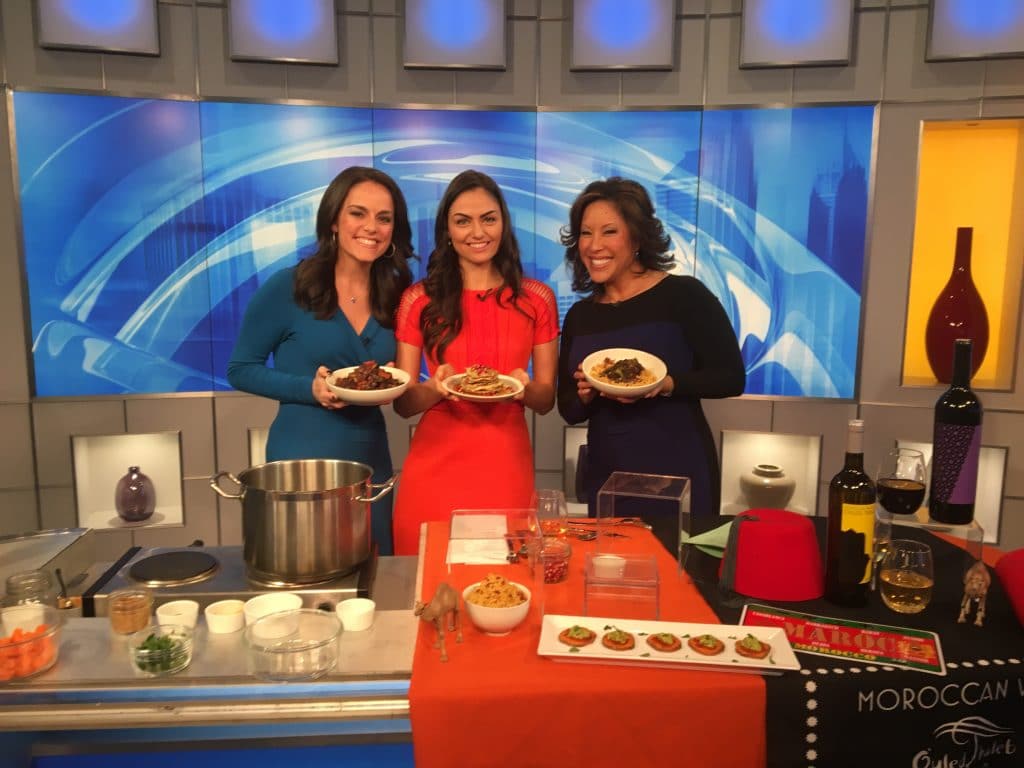 On Saturday the 15th, I had the chance to cook with Cindy and Andrea of CBS Channel 2 morning news. You can watch the video replay here.
Here are the dishes we made or had on display:
Sweet Potato Toast with Avocado (simply add harissa under the avocado for added Moroccan-flair)
Quick & Colorful Vegetable Tagine with Millet & Goji Berry Couscous
Maria Marlowe
Maria Marlowe is a holistic nutrition and wellness coach who uses real food to help her clients improve their health, weight, and skin. She offers a healthy eating meal plan that teaches you how to batch cook, as well as one to clear up acne. She has ongoing group workshops both in NYC and online, and writes healthy and delicious plant-based recipes for her popular blog. She is also the author of the #1 New Release on Amazon, The Real Food Grocery Guide, the most practical guide to selecting the healthiest foods, without going broke, which has been praised by Dr. Oz and InStyle magazines. You can find her on instagram @mariamarlowe.