Healthy Snacks for Every Craving
Whether you're in the mood for something sweet, salty, crunchy, or creamy, this list has you covered with a variety of healthy snacks.
If you can't find any of these products in your local grocer or health food store, have no fear, you can find most of them online at ThriveMarket.com, and for a fraction of the price you'd pay at a local store anyway. (For my review of Thrive Market, and my calculation of how it's saving me upwards of $1,500 annually, check out my review).
Healthy Snacks: Savory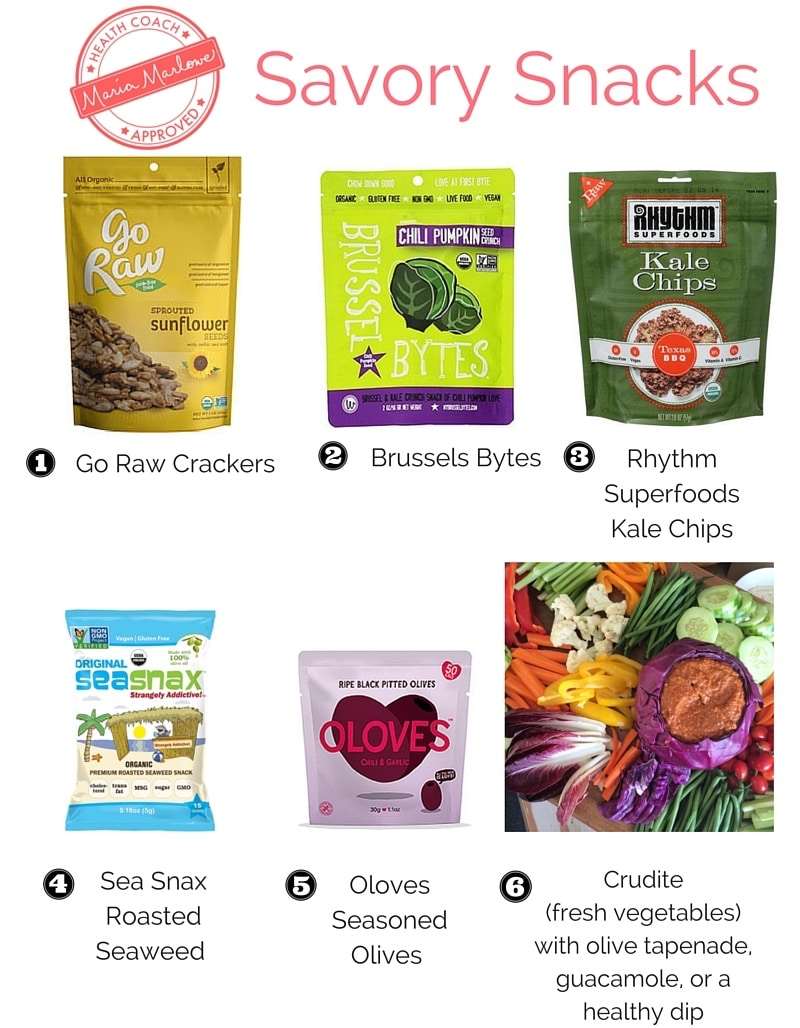 Healthy Snacks: Sweet

Healthy Snacks: Crunchy

Healthy Snacks: Creamy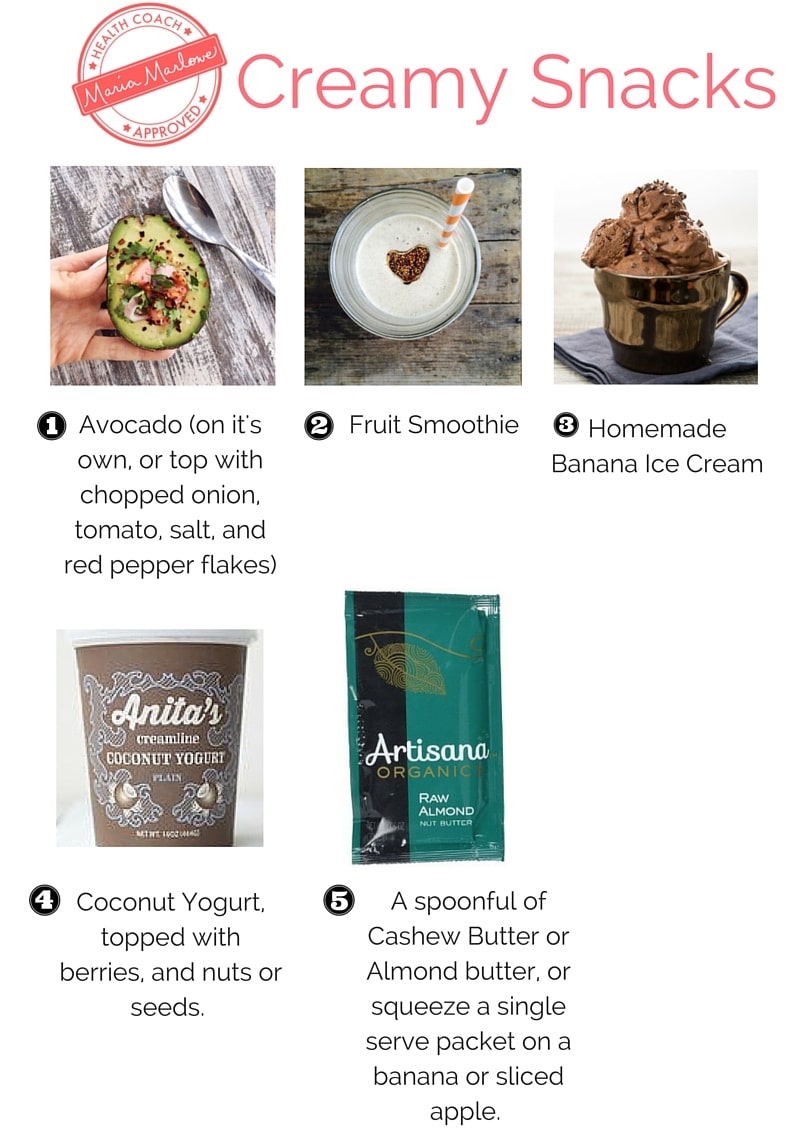 Where to Buy Healthy Snacks
While you can find many of these in your local health food store, you'll find them much cheaper online at ThriveMarket.com, which offers 20-50% off of retail prices, and they are shipped right to your door! (Free over $49)
Want More Recommendations?
Was this post helpful? If so you'd probably love my Ultimate Grocery Store Guide, which gives you specific recommendations just like this for hundreds of products (from bread and beverages to protein powder and sweeteners). You'll also learn how to choose the best tasting produce and the highest quality meat and fish, and much much more!
If you know someone who would benefit from this post, please share!
Happy snacking!